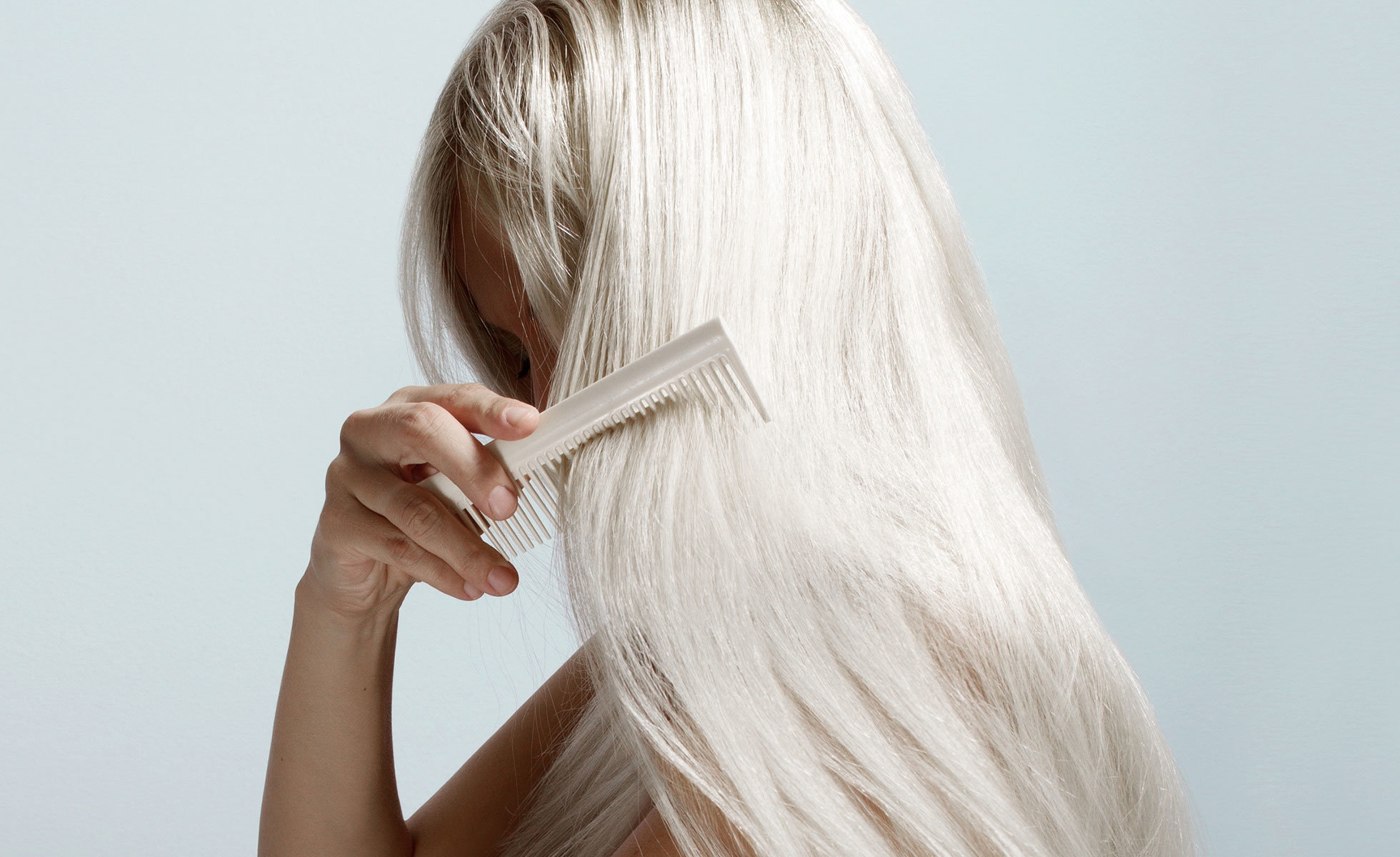 From celebrities to hair stylists to our favorite TikTok and Instagram influencers, everyone is adopting the glass hair trend—now, it's your turn. Glass hair may be one of the easiest trends to try (thank, goodness!), and it's here to stay. It's essentially just getting your hair as shiny and sleek as possible, making it almost reflective like—you guessed it—glass. Here are four easy steps that'll give you the reflective, high-shine finish that's on trend now.
---

Start with a clean slate
This isn't a style you want second- or third-day hair for. Instead, start with a fresh, clean slate. We recommend using a clarifying shampoo that'll get rid of any residue or scalp buildup.
Beautylish recommends R+Co Oblivion Clarifying Shampoo or Uma Deep Clarifying Neem Charcoal Cleanser
---
Nourish and tame frizz
Because we want strands to look as silky as ever, make sure to nourish and smooth your mane, while reducing any frizz, static, or flyaways, depending on your hair type. Bonus points for a multi-tasker that also boasts heat protection benefits.
Beautylish recommends Briogeo Farewell Frizz Rosarco Milk Leave-In Conditioning Spray, Briogeo Farewell Frizz Blow Dry Perfection & Heat Protectant Creme, or R+Co Foil Frizz + Static Control Spray
---

Bring on the tools
The next step depends on your hair texture, but we suggest blow drying or air drying then straightening your locks for a sleek, smooth, frizz-free finish.
Beautylish recommends T3 Cura Hair Dryer and T3 Lucea, or T3 Lucea + Heat IQ
---
Amp up the shine
This last step may debatably be the most crucial. Working a nourishing oil from the mid-section to the ends of your hair will get you the feather-soft, high-shine look we're after. Think of it like liquid gold for unbelievable shine.
Beautylish recommendsOribe Gold Lust Nourishing Oil or Bumble and bumble. Hairdresser's Invisible Oil
---
View Original Article