If the only seaweed you encounter is wrapped around sushi rolls, you'd be missing out on this superstar ingredient's many benefits for the skin. Powered by an A-list of skin-loving phytonutrients, seaweed has been linked to benefits for every skin type, whether your complexion is dry and dehydrated or prone to breakouts and blemishes. Ahead, we dive into the world of ocean plants to learn why they're just as good on your skin as they are in your meals.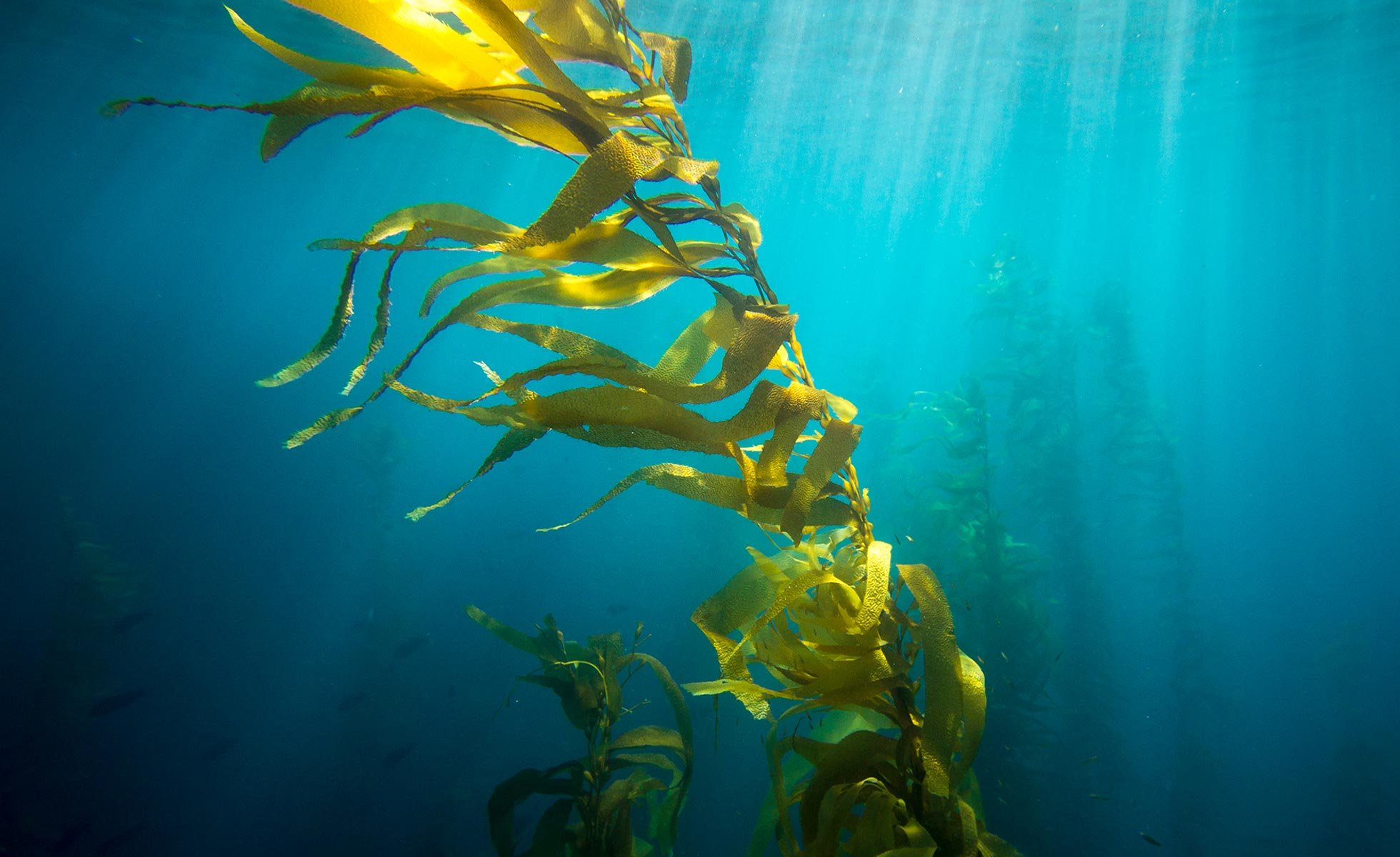 What is seaweed?
---
In case you need a refresher, seaweed is a general term for aquatic plants and algae that grow in the ocean. There are over 30,000 different varieties of seaweed—you may have heard of some of the edible varieties, including wakame and nori.
The benefits of seaweed
Rich in minerals, antioxidants, and vitamins, seaweed boasts a range of skincare benefits. Some types of seaweed are known to hydrate, helping skin attract and lock in moisture much like hyaluronic acid does. Other types have been shown to calm inflammation and fight acne-causing bacteria. The list of benefits goes on and on, from plumping fine lines and wrinkles to fading hyperpigmentation and protecting against oxidative stress.
Our favorite seaweed-powered products
---
This detoxifying face mask is powered by hijiki seaweed, which has been harvested in Japan for centuries. Rich in vitamins and minerals, it's known to nourish and boost moisture levels for skin that looks healthy and hydrated.
---
Perhaps no other seaweed-infused product is more iconic than Crème De La Mer. At the heart of La Mer's line is Miracle Broth™, a quasi-mythical elixir created from giant kelp and other vital nutrients, fermented via a proprietary process over 3-4 months.
---
The Laminaria digitata—also known as oarweed—in this revitalizing eye treatment is known to nourish, soothe, and protect skin from the signs of aging, thanks to naturally occurring amino acids and antioxidants.
---
Salicornia technically isn't seaweed—it's a succulent that grows along beaches and salt marshes. But the salicornia in this buttery tinted lip balm works a lot like seaweed, locking moisture into the skin's upper layers for plump-looking lips.
---
This serum contains a next-generation blend of retinoids, bolstered by blue-green algae extract that's touted to have retinol-like effects. Results may include visibly fewer fine lines and wrinkles and smoother, more even-toned skin.
---
Basically a green juice for your skin, this nutrient-rich face mask helps detoxify and promote clear, glowing skin—thanks in part to spirulina, a blue-green algae with healing, brightening, and antioxidant properties.
---
View Original Article