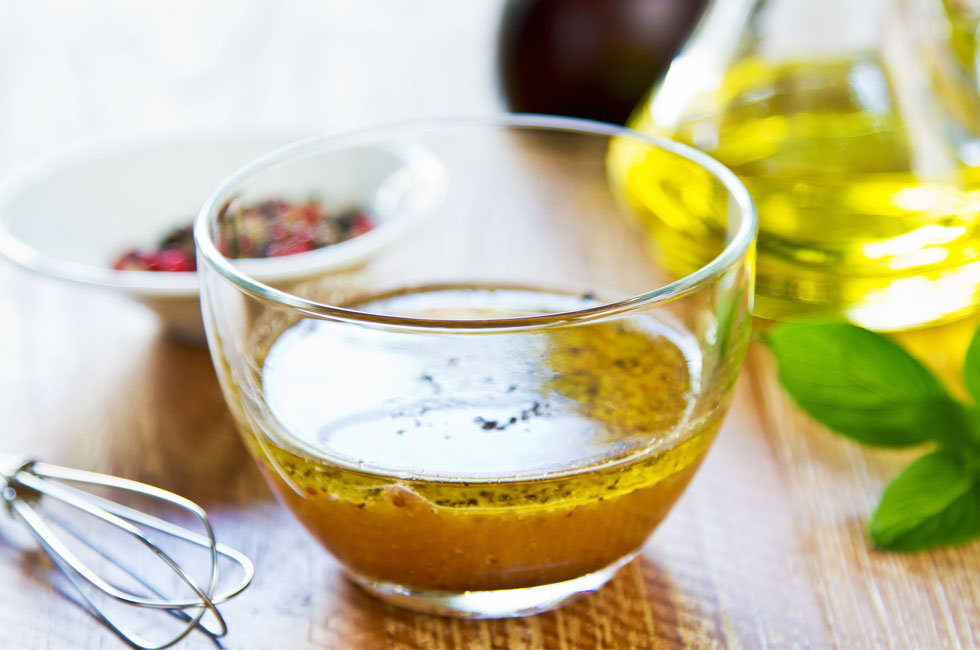 Whenever I'm wondering what to eat during a busy day I find that salad always brings me back to my happy self. It rewards me with great energy, glowing skin and I feel good knowing that I'm doing something great for my body.
The secret to take salad to the next level is the dressing. Dressings can transform the everyday tossed salad into a delicious celebration. If you haven't already tried making your own, now's the time! Here are some fast, easy, vitality-boosting ideas.
The Salad
Make sure to use the freshest produce you can find, organic when possible. Even in the middle of winter it's possible to find a good produce department. Use richly colored lettuces such as romaine, red leaf, arugula, spinach, mesclun mix, baby kale as well as your favorite veggie additions. Your body will thank you for the hydration, enzymes nutrients they provide.
The Dressing Ingredients
This is skin food at its best! Omega-rich oils encourage healthy hair, skin, and nails; citrus and apple cider vinegar jumpstart the liver. Miso is an ancient ingredient buzzing with digestion-enhancing probiotics. Healthy salts contain minerals, while garlic is a blood cleansing immune booster. Ginger is soothing and warming for the belly. Turmeric has powerful anti-inflammatory properties. Experiment with these and see how you feel!
Once you have a few staples on hand, you're only ten minutes away from whisking together something good. Here is the ingredient list for a basic vinaigrette dressing:
Cold-pressed oil such as flax, hemp, or extra virgin olive
Fresh lemon or a sweeter citrus such as an orange
Apple Cider Vinegar
Sea Salt, Tamari, or Braggs Aminos
Add a dairy-free creamy option to the vinaigrette if you're in the mood for a creamy dressing. The following nutrient-packed ingredients make excellent dairy replacements. Using a whisk or blender, mix one of these into the basic vinaigrette:
Tahini or Almond Butter
Mashed Avocado
Cashews, soaked in water for 4-8 hours then drained and blended until smooth
Mild miso—lends a creamy texture as well as saltiness
The fun part is exploring herbs and spices:
Grated fresh ginger and garlic are perfect everyday
Fresh herbs like basil, oregano, or thyme can be used by the handful. Dried herbs are great too; use in smaller quantities
Mustard for a French dressing
Turmeric, cayenne, and curry powder have anti-inflammatory properties
Dulse flakes add flavor and minerals
Dial down the vinegar and you can use the same sauce over steamed veggies or grains.
Get blending and find your favorite! Here is one of mine:
Miso Tahini Dressing with a Citrus Twist
1/4 cup Flax Oil
Juice from 1 Lemon
2 Tablespoons Apple Cider Vinegar
Juice from a small Orange/Tangelo or 2 Tbsp. Water
1/2 Tbsp. Braggs Aminos or Tamari
1 Tbsp. Brown Rice Miso
1 Tbsp. Sesame Tahini
1 clove Garlic, finely chopped
1 tsp. grated Ginger
Small handful fresh or 1tsp dried Oregano
Dash of Cayenne
---
View Original Article