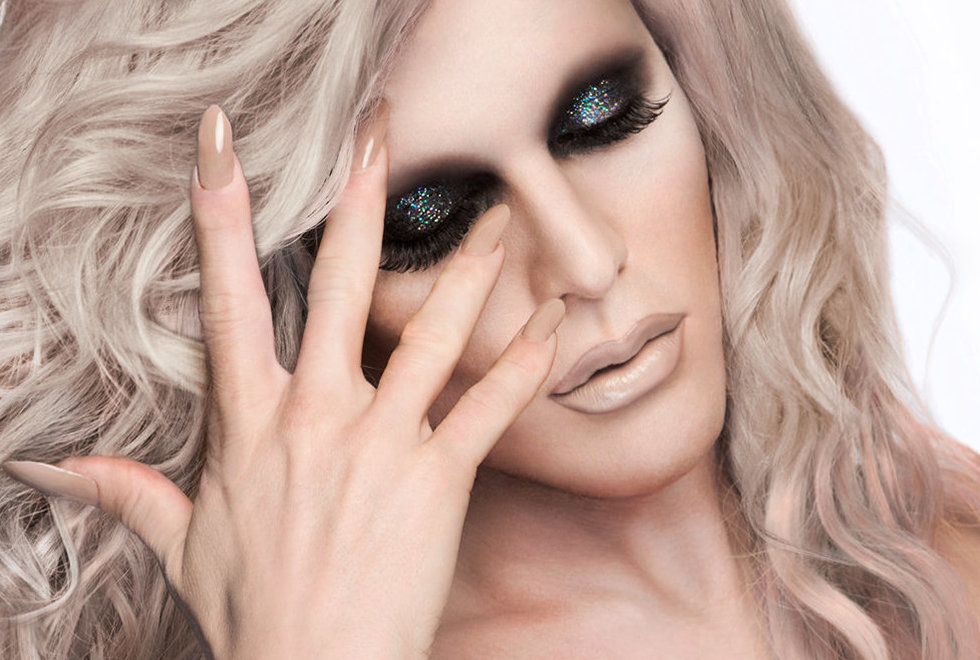 Lately we've been seeing a major trend taking effect: a neutral palette worn in a way that's anything but natural. Think earthy red/orange shadow shades and lips the color of stones and pebbles. When these skin flattering colors are turned upside down, they turn heads in an unexpected way. Who knew basic brown and grey could create dramatic looks?
If you're looking to add an edge to your look, might we suggest easing in with some of our favorite nu-neutrals below. Subtlety is key.
Lit Cosmetics Glitter Pigment in Hot Chocolate | Shop it
Gold, silver, and even red glitter are the most widely used when it comes to loose sparkle, but what about reaching for a brown shade? The buildable color means you can get as flashy as you'd like with this chocolatey shade, but even a heavy coating will read less showgirl shimmer than a bolder option. Dust a bit over your lids for an ethereal club look.
Obsessive Compulsive Cosmetics Lip Tar in John Doe | Shop it
Tan enough to still be flattering, this ashy nude lip color is most definitely unexpected. Understated but undeniably strange, the taupe undertone of this shade plays off the similar tones in the skin making the shade look a little different on everyone. If you're easing into a the stranger realm of lip color, this highly blendable formula is a perfect option. Try mixing it with a favorite lip shade for a spooky cool-down effect.
Sugarpill Loose Eyeshadow in Penelope | Shop it
From the company known for its extra bright shadow shades, this is a notable departure! A super shimmery copper that brings a penny-like shine to your lids. Don't play this color down—try a smoky eye by swapping in rich browns for blacks, topping it off with lots of brown glitz. It's a sexy grunge-meets-glam effect that will work on anyone.
Armour Beauty Lip Gloss in Foxy | Shop it
Think of this chocolate syrup-like lip gloss as black lipstick's friendlier cousin. Popular in the late 1960s, deep brown lips have been making a major comeback. It creates a glam, deep nude effect on darker skinned beauties, and a striking almost-goth look against a fair face. If dark beauty is your thing, you'll only be lightening up a little with this yummy chocolate gloss.
Inglot Freedom System Rainbow Eyeshadow in 124 | Shop it
Red eyeshadow may sound more sickly than seductive, but adding an orange undertone will elevate the look to a fierce degree. This 3-in-1 shadow features a well rounded trio of wine, brick, and peach shades that play off the natural tones found on and around most of our lids. Try shading with a burgundy tone and you might be pleasantly surprised.
Image courtesy of Obsessive Compulsive Cosmetics. Model is wearing OCC Lip Tar and Nail Lacquer in John Doe.
---
View Original Article