If Marilyn Monroe, Sophia Loren, and Amy Winehouse are any indication, the classic cat eye has been trending for decades. And although we love a simple, unfussy flick, there are many ways to up the drama factor and take your basic eyeliner wing to new heights. To give you some inspiration, we came up with three creative versions of cat-eye makeup using Inglot Cosmetics AMC Eyeliner Gel, a pigmented, long-wearing gel eyeliner that dries to a budge-proof matte finish. If you're itching to break out of your liner rut, give these fearless looks a try.
Need to brush up on the basics? Check out our step-by-step tutorial for an easy way to master simple winged eyeliner.
The Double Wing

This look is striking in a subtle way, and it's surprisingly easy to pull off. First, use an eyeliner brush, like Wayne Goss Brush 08, to apply basic winged eyeliner to your upper lid. Next, draw a thinner, smaller wing on your lower lashline. It should extend straight out from the center of your lower lashes. Use a pointed cotton swab dipped in Bioderma Sensibio H20 to clean up any rough edges (a handy trick to try with any of these looks).
The Cleopatra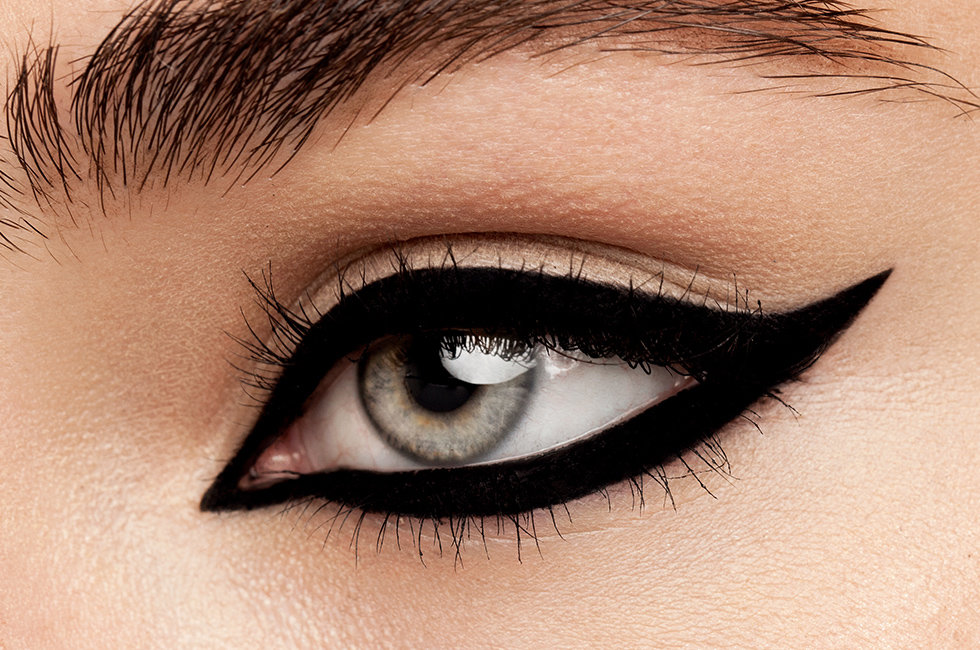 This sultry statement look, an homage to Elizabeth Taylor in Cleopatra, brings all the attention to your eyes. Start by tightlining your upper and lower eyelids, and then apply eyeliner to your upper and lower lashlines. Connect the upper and lower eyeliner with a wing that extends from the outer corner of your eye. It should angle up towards the end of your eyebrow. Using a fine-tipped eyeliner brush, like Wayne Goss Brush 20, trace along the inner corner of your eye to finish with a sharp point.
The Fat Cat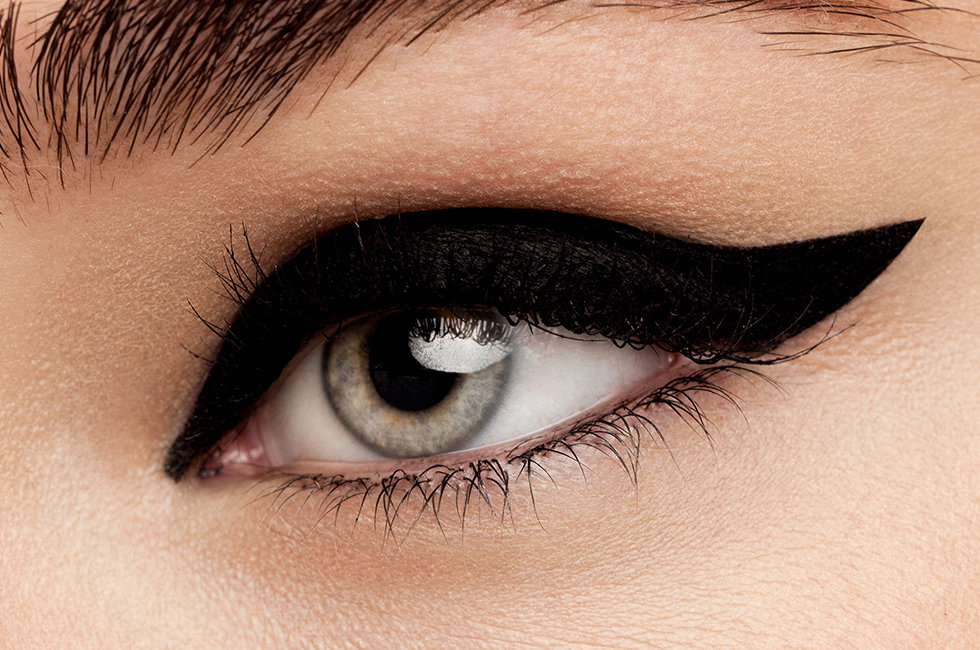 Inspired by '60s starlets like Brigitte Bardot and Audrey Hepburn, this retro look is a much thicker version of your basic cat eye. We find it easiest to start by drawing the outline of your wing, and then extending the line along your crease to the inner corner of your eye. Using short strokes, fill the empty space inside your outline with eyeliner. For added drama, tightline your upper eyelid before you begin.
---
View Original Article