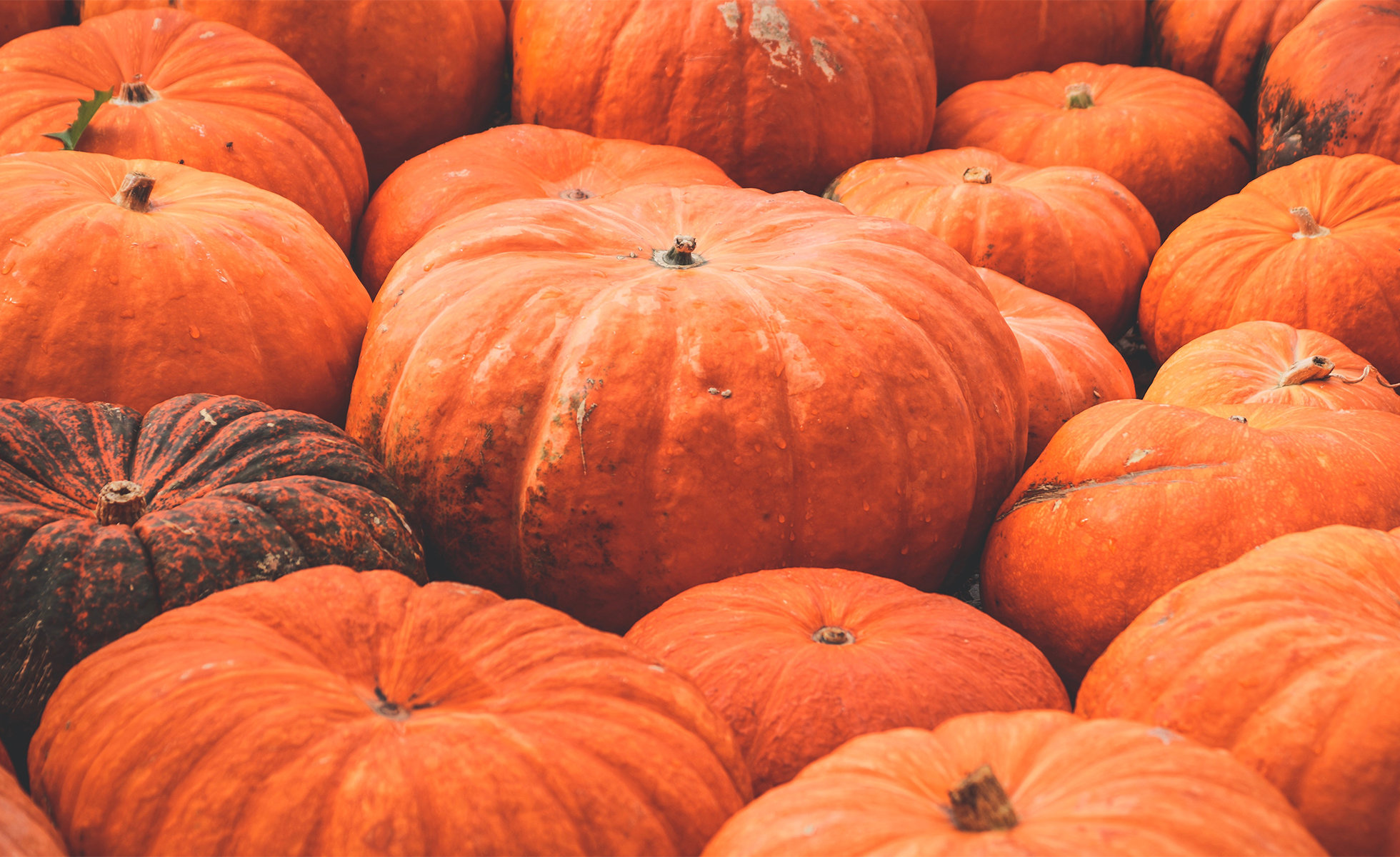 Unless it's fall, pumpkins are often an overlooked fruit (yeah, I thought they were a veggie too). We like to carve them, bake them into pies, and visit them in patches—but these orange squash are best served as ingredients in skincare.
---
There are 3 main things you should remember about these future jack-o-lanterns. First, pumpkins are loaded with alpha hydroxy acids and other enzymes that pack major exfoliating power to speed up cell regeneration for smoother, more youthful skin. Second, those tasty pumpkin seeds are an important source of fatty acids that aid in growing longer locks and moisturizing skin. Lastly, pumpkin seed oil delivers a multitude of benefits from increasing skin firmness to treating acne.
---
Here are the pumpkin-infused products you'll need to keep on hand long after the fall season ends.
---

Rich in vitamin E and fatty acids, pumpkin seeds bring out your skin's natural glow while helping to protect against free radical damage. If you can find a lightweight body oil infused with extract from these antioxidant-rich seeds, you can help shave years off your skin. Infused with pumpkin seed extract, this body oil from Mila Moursi quickly absorbs into skin to revitalize with a satiny finish.
---
Many don't know that pumpkin seeds are key for growing long, strong locks. In fact, this source of fatty acids helps inhibit the conversion of testosterone into DHT, a hormone known to cause hair loss. Moon Juice SuperHair combines the hair-saving power of pumpkin seeds with additional vitamins, minerals, and plant-extracts to replenish nutritional deficiencies, provide follicle protection, and build a foundation for healthier hair.
---

Scrub, rinse, and repeat with pumpkin on a weekly basis to help breakdown scarring and dull skin. This pumpkin enzyme scrub by ROSEN Skincare is a gentle, physical exfoliant that sloughs off the skin build-up that may cause texture or scarring, so you're left with softer skin with every use.
---
Oil to treat acne? Yes! Pumpkin seed oil (PSO) contains vitamin C, zinc, and unsaturated fatty acids to moisturize, reduce redness and swelling, and help reduce hyperpigmentation. True Botanicals Radiance Oil helps unclog pores and balance sebum with an oil blend that contains PSO to calm and clear acne-prone skin.
---

Incorporate a pumpkin enzyme-infused mask into your skincare lineup, and thank me later. This one from Peter Thomas Roth works in two ways: exfoliating with pumpkin enzyme for super smooth results and then polishing with aluminum oxide. Use one or two times per week for younger-looking, revitalized skin.
---
View Original Article