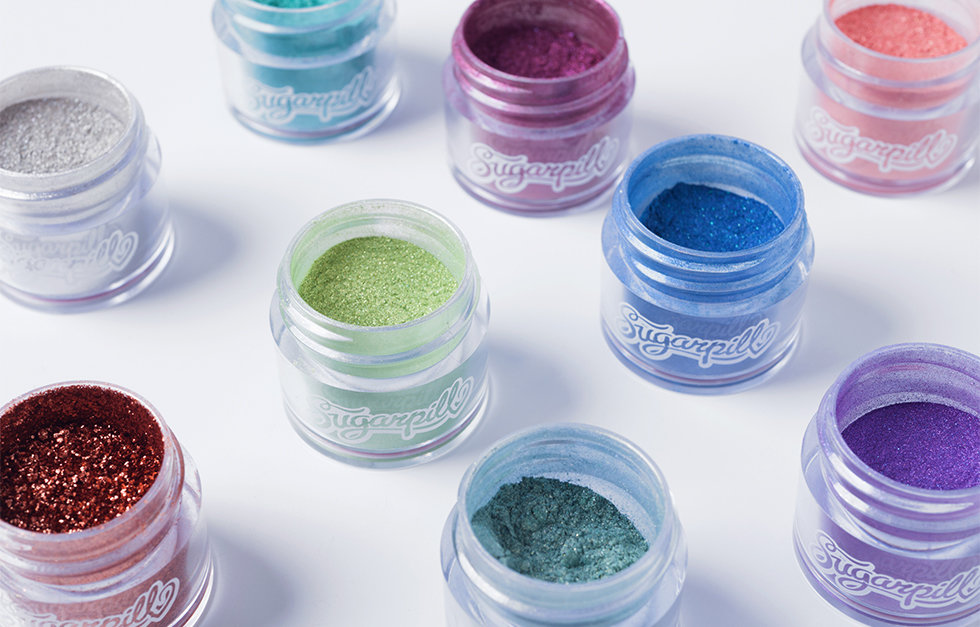 If there's one thing I know about Sugarpill's intensely pigmented loose eye shadows, it's this: you can't have too many of them. Just hearing that Sugarpill had come out with new shades filled me with an instantaneous shadow-lust, and once I got my claws on them, you know I was in the bathroom for hours trying everything on. The color payoff is stupendous, and at $13 - $14 a pop (and vegan, too!), these eye shadow jars are more than generously sized. Check out some of the popular new shades below!
Charmy | $13 | Shop it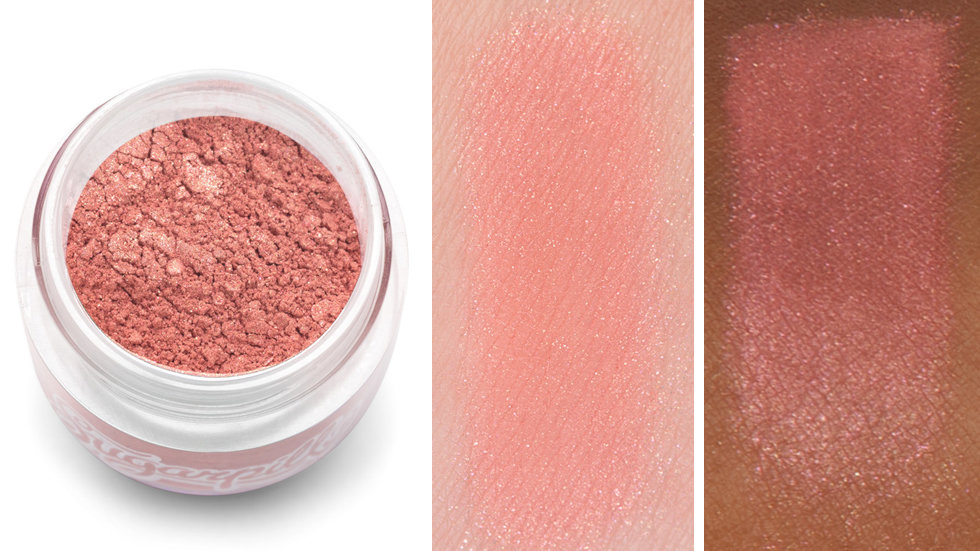 This is a 60's pink babydoll nightgown of a color! It's sparkly, too, but subtly so. Once on my (white girl) eyelids, Charmy looks fairly natural, if my natural state involved "glimmery angel skin." I brushed this color on up to my crease and went about my day. No one said, "Whoa that is a crazy color, Krista!" at work, but the guy who fills the soda machine said I had "nice eyes" and he usually won't even say hello, so I'm chalking it up to the charms of Charmy.
Countess | $13 | Shop it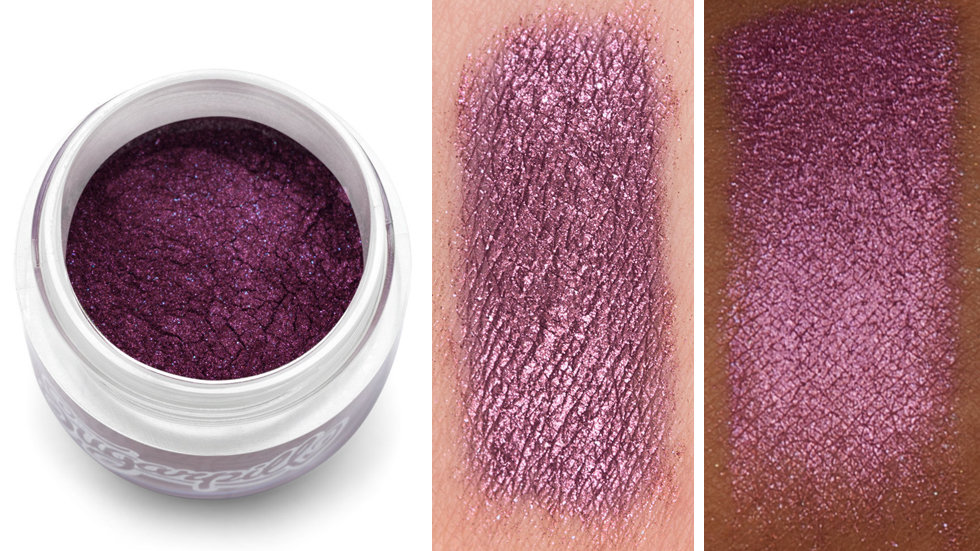 Goooood name. Countess is a warm, eggplant color with tiny flecks of aqua glints, and let me tell you: the color payoff is HUGE. One swipe of Countess and my lids were saturated with color. It's a sexy, evil-looking color to wear out at night, and I used it to make a smoky eye with a purplish twist. My girlfriend stole this one from me immediately. I recognized it on her eyelids when she played a show with her band, two nights after I first tried it. OH I'M GETTING IT BACK, trust.
Hug Life | $13 | Shop it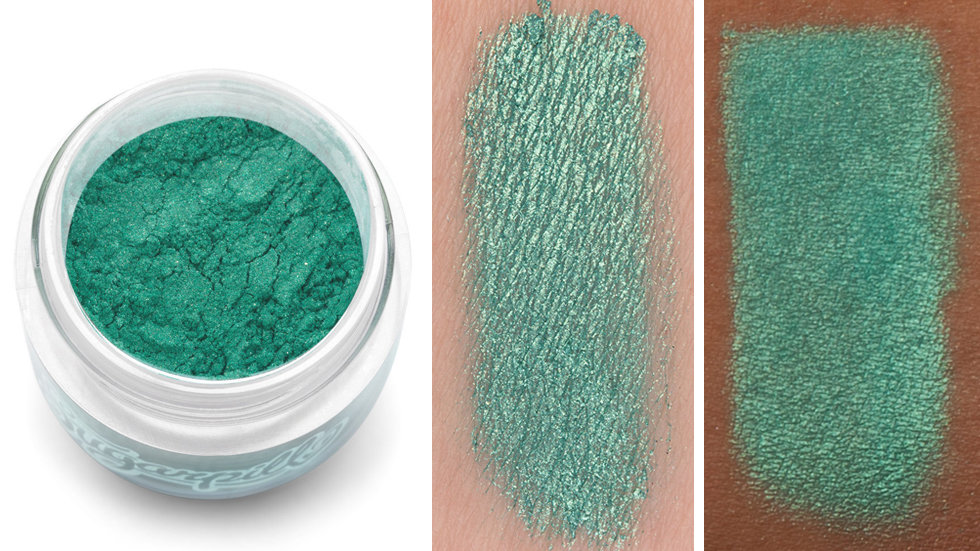 Hot, shimmery turquoise! Hug Life is a like a day by the pool in Palm Springs inside a little pot. It's almost green, and the shimmer really does look like a pool on a vintage postcard. This would be fabulous if you were going for a 70's disco after-dark look.
Penelope | $13 | Shop it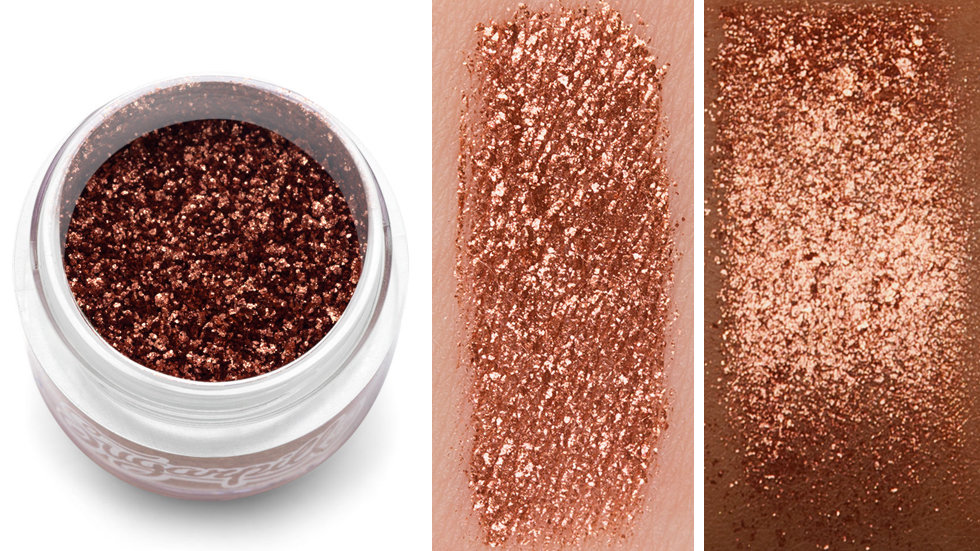 HOT DAMN. The moment I saw this outrageously shiny metallic copper, I yelled, "WHERE'S MY DURALINE?" and tore my makeup bag apart looking for the makeup product that could take Penelope to the next level. If you don't already know: Inglot's Duraline can transform any loose powder into an eyeliner, and that's what I did with this super glimmery copper. Twenty seconds later, I had copper cat eyes that would not quit. Penelope is hotttttt.
Holy Ghost | $13 | Shop it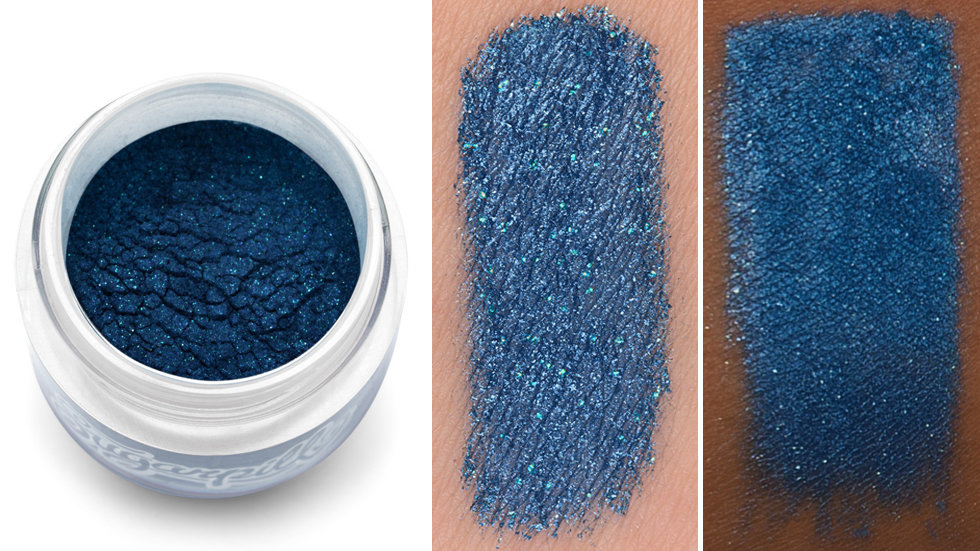 I always wondered what the Holy Ghost would look like. Now I know, and the answer is: deep, deep blue, with teensy glints of aqua. Holy Ghost comes on strong. At the first swipe of the brush, it seems rich and intense, very threatening (in a good way), but with a little bit of smudging and blending, you can work it into a sheer wash of sea blue across your lids.
Strangeling | $13 | Shop it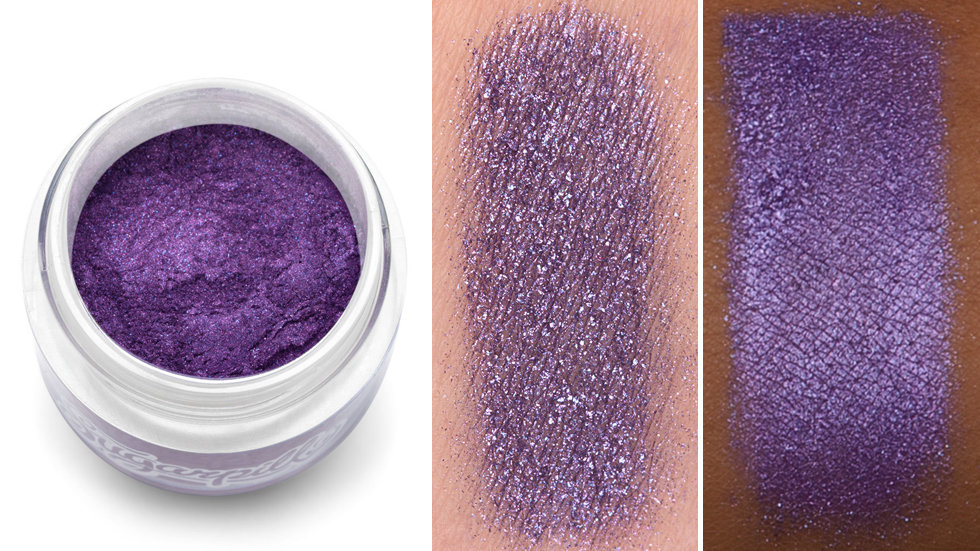 Sugarpill is killin' it with the names! Strangeling is violet purple with hints of aqua shimmer, and it's replacing one of my former favorite Sugarpill colors, Hysteric. While I initially was afraid of purple eyeshadow, Strangeling was a winner the moment I put it all around my eyes and brushed it thickly into my eyebrows. Streaks of color fell onto my cheeks, and I almost wiped them off, but then I realized I suddenly looked like an angry fairy with two bruised eyes. It looked very cute and very, very purple. Warning: Strangeling will create a sudden urge to go dancing.
Grand Tiara | $14 | Shop it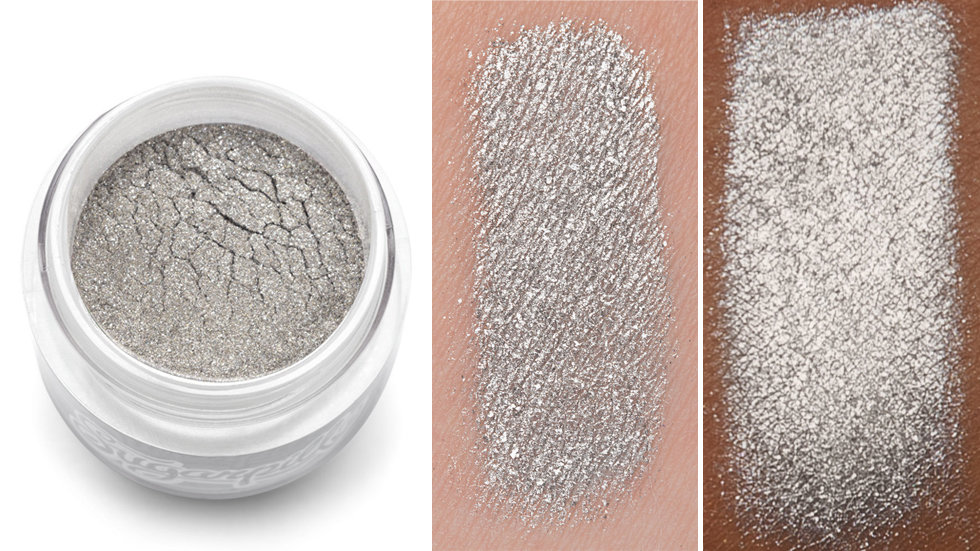 Attention, ice queens! You could not ask for a finer, more shimmery, more vibrantly SILVER color than Grand Tiara (which is replacing Sugarpill's original Tiara.) It's ice cold, like a silver tiara with diamonds, but still remains very versatile—use it to make a metallic liner with Inglot's Duraline. You can also use a fluffy brush to light up the tops of your cheekbones or dot it into the inner corners of your eyes to look awake. You can even do your nails with it. Mix a bit of Grand Tiara with clear nail polish for your own custom shade, and your nails will achieve that silver shimmer that's so hard to get with regular silver nail polish. The little silver glints will make your nails glow.
---
View Original Article