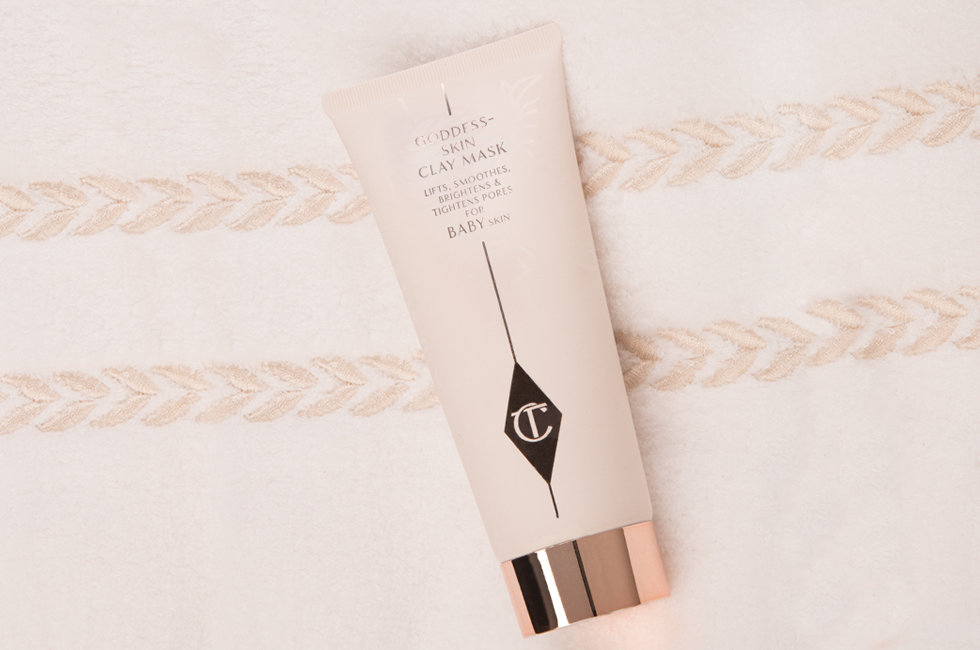 Want a remedy for what's left of your wrecked winter skin? Keep a tube of Charlotte Tilbury's Goddess Skin Clay Mask in your bathroom arsenal and wave bye bye to that dry, flakey, post-winter complexion.
This super soft, lightly floral-scented clay spreads on like a luxe lotion thanks to its blend of impurity absorbing Spanish clay and hydrating sweet almond oil. Infused with a peptide complex that boosts collagen, this mask helps diminish fine lines and leave skin brighter, softer, fresh looking and fresh feeling.
Here's how to get the most out of this praise-worthy facial-in-a-tube.
1. Apply a generous amount of the mask onto clean skin. Unlike most clay masks, this one will not dry quickly, so go ahead and massage the clay into your skin as you apply it.
2. Leave on for a minimum of 10 minutes. Actually, we didn't see an issue with leaving this mask on longer. Why not leave it to set while you do your at home morning yoga or catch up on emails?
3. Rinse off or wipe away with a warm wash cloth to give your face an extra steam treatment.
4. Follow up with moisturizer to lock in the hydrating benefits of this mask, and enjoy your new baby soft complexion. Winter is so last week.
---
View Original Article