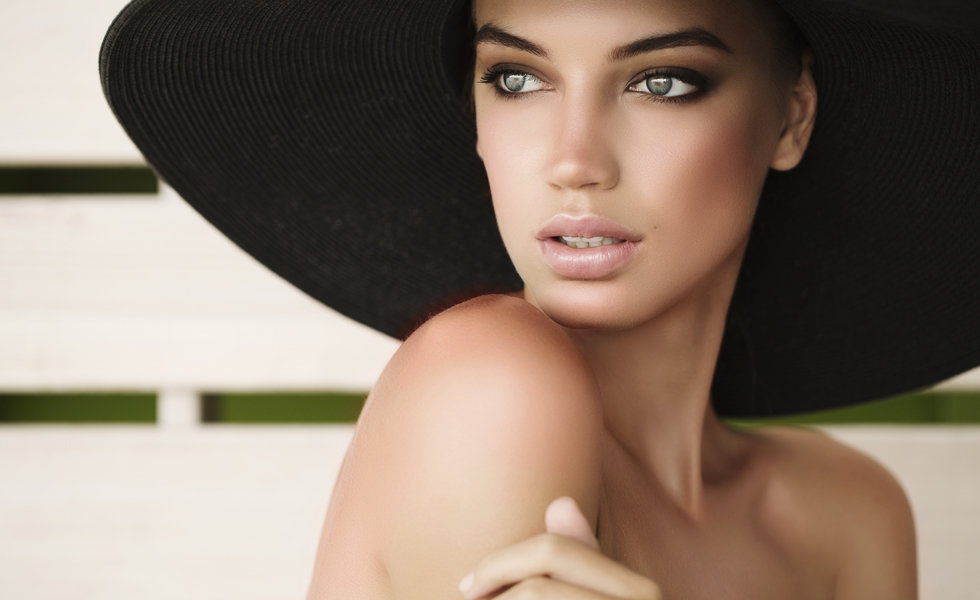 Okay, the holiday weekend hit, you got too excited, and left the house without sunscreen. Now you've got a peeling, red mess on your face and it didn't even come with a tropical vacation. Here are a few good tips for covering up and treating a gnarly sunburn you can face the next few days without looking like a freak (or worse, an irresponsible sun soaker).
Moisturize
Now that you've baked your face, you'll need to nurse that dry peeling skin back to life– but there's a catch. Some moisturizing options containing emollients that can be irritating to sunburns and can cause skin to actually heat up during application. Which moisturizers contain emollients? Unfortunately most. However, humectants, which increase the water content in the skin, will help speed up healing and provide relief. Look for moisturizers that contain a high level of humectants such as aloe, glycerin, and lactic acid for less irritation. Try Korres Yoghurt After-Sun Cooling Gel to heal and hydrate the skin!
Conceal
Mineral makeup such as Cover FX Pressed Mineral Foundation is the smartest way to go when hiding a burn. Not only is it excellent at covering up uneven tone, but it often contains titanium and zinc which provide added sun protection. Extreme red areas may benefit from a yellow-toned mineral foundation or powder.
Correct
The only thing worse than pesky peeling is the lingering redness. Prime the burn with a color correcting concealer like Inglot Cosmetics Green Color Correcting Concealer which will offset the red and make it easier to hide.
Protect
It's never too late to start wearing a little SPF, but chemical sunscreens can be harsh on burnt skin. While chemical sunscreens absorb the sun's rays, physical sunscreens (otherwise known as sun block) create a barrier. Unfortunately, physical options tend to go on thick and leave a white residue on account of the active ingredients– titanium dioxide and zinc oxide. On some complexions, the pale cast of a physical sunblock can look obvious or unwanted, but under makeup it's hardly noticeable. Rub your sun block in well to avoid white patchy areas, and then color correct by smoothing a liquid, or better yet, a mineral foundation over top for even coverage.
Embrace
So you got a little sun? Make it count by finishing off with a non-shimmery bronzer that will give you a sunkissed glow and blend the burned areas in so they stand out less. We love the Cover FX Bronzer to smooth skin texture and add color without leaving a sparkling after effect. Now, go heal.
Image: Vetta/Getty Images
---
View Original Article