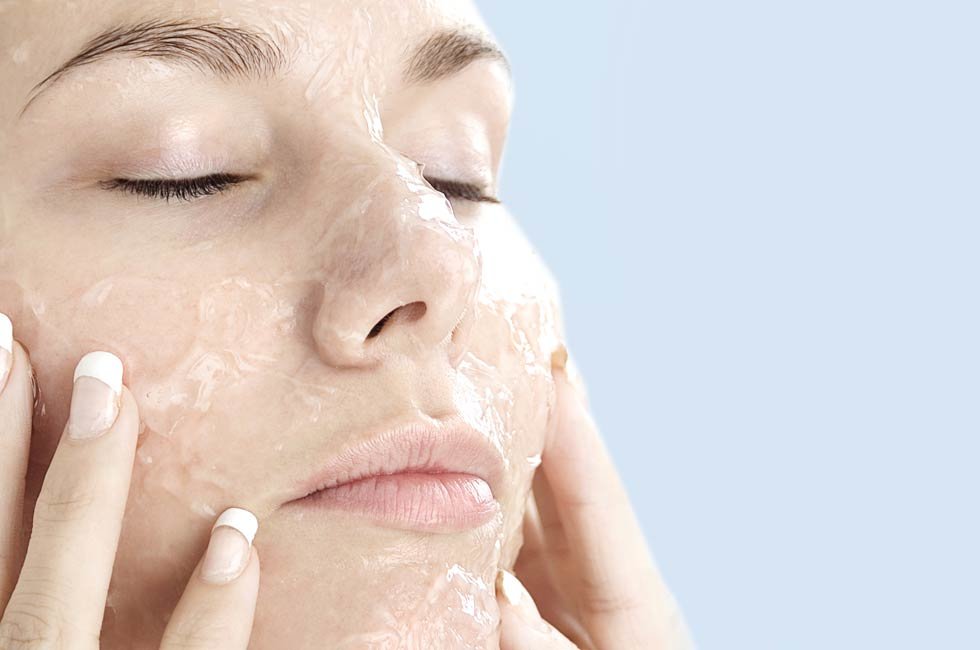 If the idea of a chemical peel gives you the willies, we have a solution that's as mild on the skin as it is on your wallet. The Omorovicza Copper Peel is a two-part skin treatment that combines skin-plumping copper with wrinkle-reducing lactic acid for a refreshing and subtle mask that's gentle, not harsh.
How it works: The product comes in a two-part system. Each of the 8 tubes contains two portions. Squeeze out half the product in the green tube (copper). Massage into the face and leave on for several minutes. Next, squeeze out half the product from the clear tube (lactic acid) and apply to the face, rubbing in circular motions. Mixing the lactic acid into the copper on the skin will activate the mask and create a foamy, soft consistency. Leave this solution on the face for 5-8 minutes before rinsing away with lukewarm water and following up with a mild moisturizer. We found our skin was a bit pink after rinsing, so use before bed 1-2 times a week.

Packaging tip: reseal each tube using the nib you removed to open it. Turn the nib upside down and push it into the tube opening until it snaps into place.
Why it works: Lactic acid is widely used as an anti-wrinkle treatment and helps to reduce sun damage. This mild and digestible acid is a common ingredient in gentle peels and has a brightening effect on skin when used on a regular basis. Copper is naturally full of collagen-boosting proteins, or peptides, which can plump the skin when applied topically—a logical fix for pesky fine lines. Bring the two together and you've got a face-plumping, spot-fading treatment with a mild peeling effect that won't cause flaking.
Who it's for: The Omorovicza Copper Peel mask is great for sun lovers everywhere and those with early aging concerns. While this won't yield instant results, after about 6 treatments we did notice our sun spots and discoloration fade and our skin had a bit more "bounce" to it.
---
View Original Article