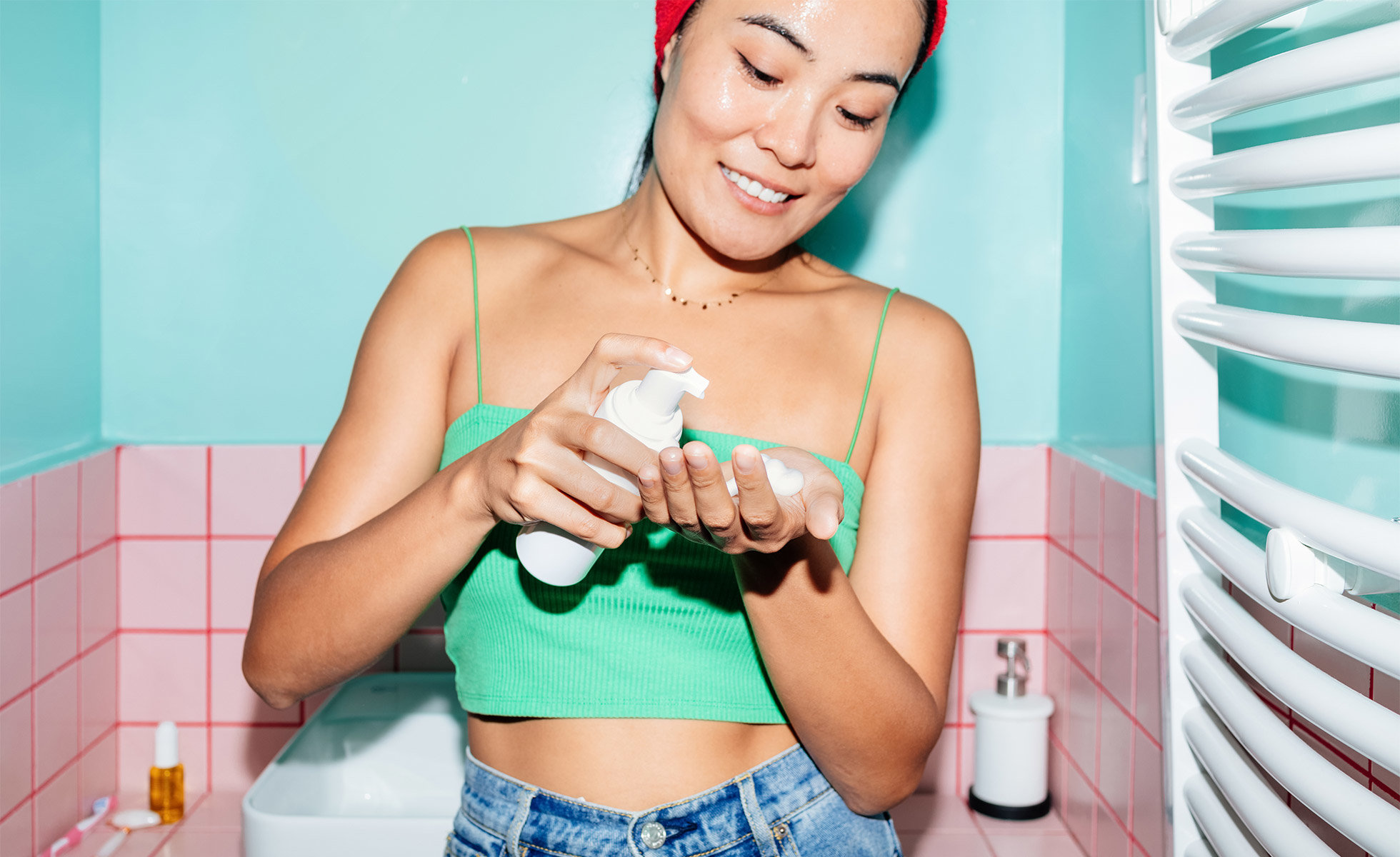 Signs of a damaged moisture barrier—the outer protective layer of your skin—can range from dryness and dehydration to redness, inflammation, painful burning, and stubborn acne. And while many skincare products aim to repair and restore a weakened skin barrier, we can all agree that it's better to prevent your barrier from becoming compromised in the first place. Although our skin barriers can take a hit from things out of our control (like pollution and harsh weather), drying facial cleansers can wreak havoc as well. Ahead, Beautylish editors share our favorite gentle cleansers that effectively purify skin without stripping essential moisture.
Not only does this lightly foaming formula remove makeup, SPF, oil, and grime—it supports healthy barrier function while you cleanse. Micro-sized particles of pure silver protect against harmful bacteria, viruses, and other pathogens, continuing to boost skin's defenses even after you rinse it off.
Free of harsh surfactants and formulated at a skin-friendly pH, Farmacy's gel cleanser draws moisture into skin, thanks to humectants like hyaluronic acid, glycerin, and honey. While some cleansing gels can leave skin feeling tight, this one results in a calm, comfortable, and soft complexion.
---
As you massage this cult-favorite cleansing balm into skin, you'll feel it transform from a sherbet-like solid into a silky oil, melting away all traces of makeup and impurities. It rinses off without leaving behind residue or disrupting skin's protective barrier.
---
Powered by micellar technology and lipid-restoring cleansing agents, this French pharmacy favorite sweeps away the day's buildup while boosting skin's defenses against environmental stressors. Even better—it comes in a generously sized 500-ml pump bottle that won't break the bank.
Think of PSA Skin Reset Acai & Manuka Honey Nourishing Cleanser like a smoothie for your skin: The superfood-packed formula deeply nourishes skin with manuka honey, acai extract, yogurt, and barrier-building phospholipids.
Fans of cream cleansers will love this option from Hourglass. The rich, luxurious lather removes dirt, debris, and 98% of everyday pollutants while replenishing the skin barrier with essential lipids.
---
View Original Article