It's no secret that we like our beauty products to do it all. From combination lip-cheek color to finishing powders that brighten, perfect, and set, there's no shortage of popular multipurpose products on the market. So we were pretty excited when we heard about Cover FX's newest release: Perfect Pencil, a twist-up pencil that conceals, highlights, brightens, lines, and defines.
Skin-toned pencils are nothing new, but leave it to Cover FX to create one in an inclusive range of 10 shades in pink, neutral, and golden undertones. We recommend picking up two: one in a shade that matches your skin tone for defining and concealing, and a lighter shade for brightening and highlighting. No matter how you use it, you'll get waterproof, creamy-matte payoff with precision not usually found in a concealer stick, and the sharpener-free packaging makes Perfect Pencil great for on-the-go touchups. Follow along below as we demonstrate how this ultimate skin perfector does the work of five tools in one.
Conceal imperfections
Apply the tip directly to blemishes, redness, and other imperfections using small strokes to build concentrated coverage. Blend with your finger or tool of choice.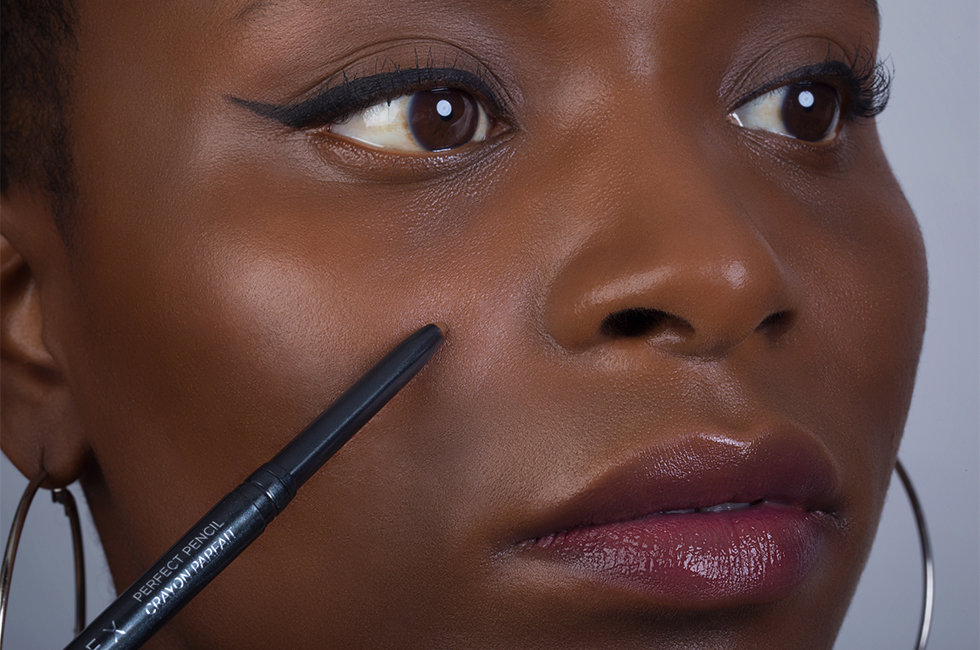 Define lips
Trace around the outline of the lips to create the illusion of fullness while preventing lip color from bleeding. Choose a lighter shade to highlight the cupid's bow.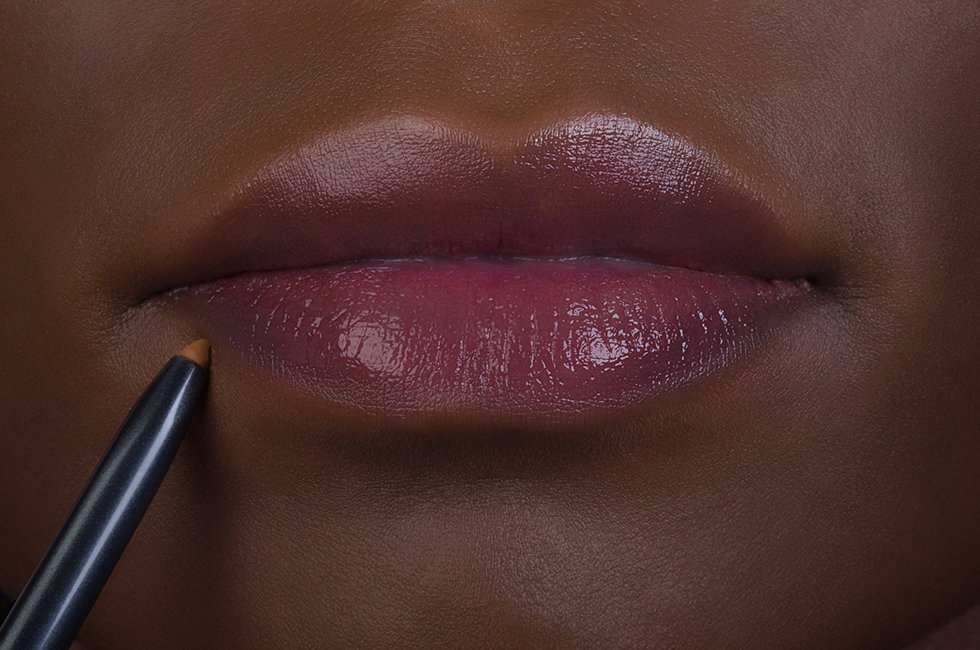 Define brows
Trace under and over the arch of the brow to sculpt and define. Apply directly over stray hairs to clean up brow edges.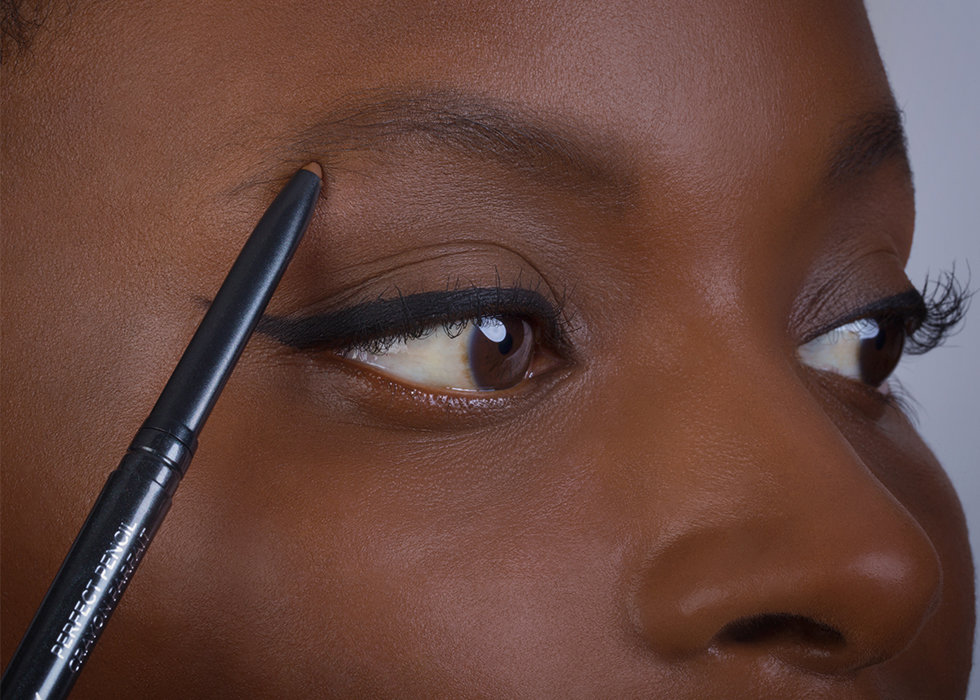 Highlight eyes
Apply to the inner corner of the eye and along the lower waterline to make eyes appear brighter, larger, and more awake.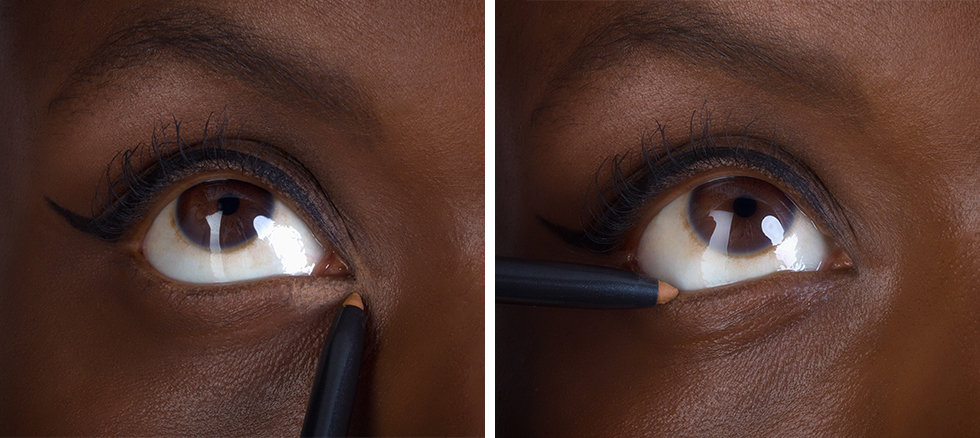 Perfect a cat eye
For a killer cat eye, trace along the outer edge of your eyeliner to create a sharp, defined wing.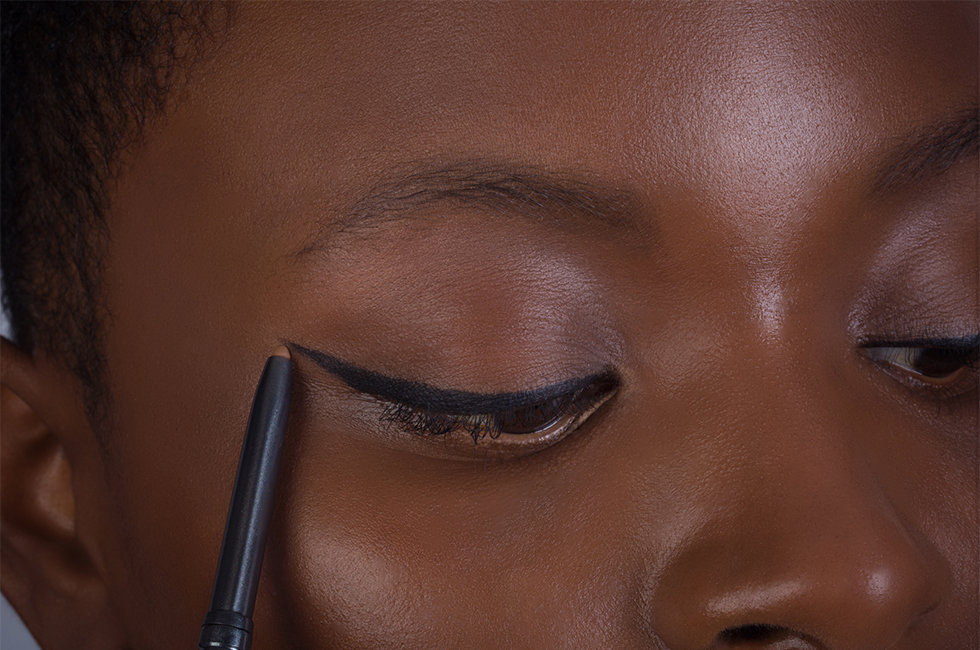 Our model wears Cover FX Perfect Pencil in N X-Deep.
---
View Original Article