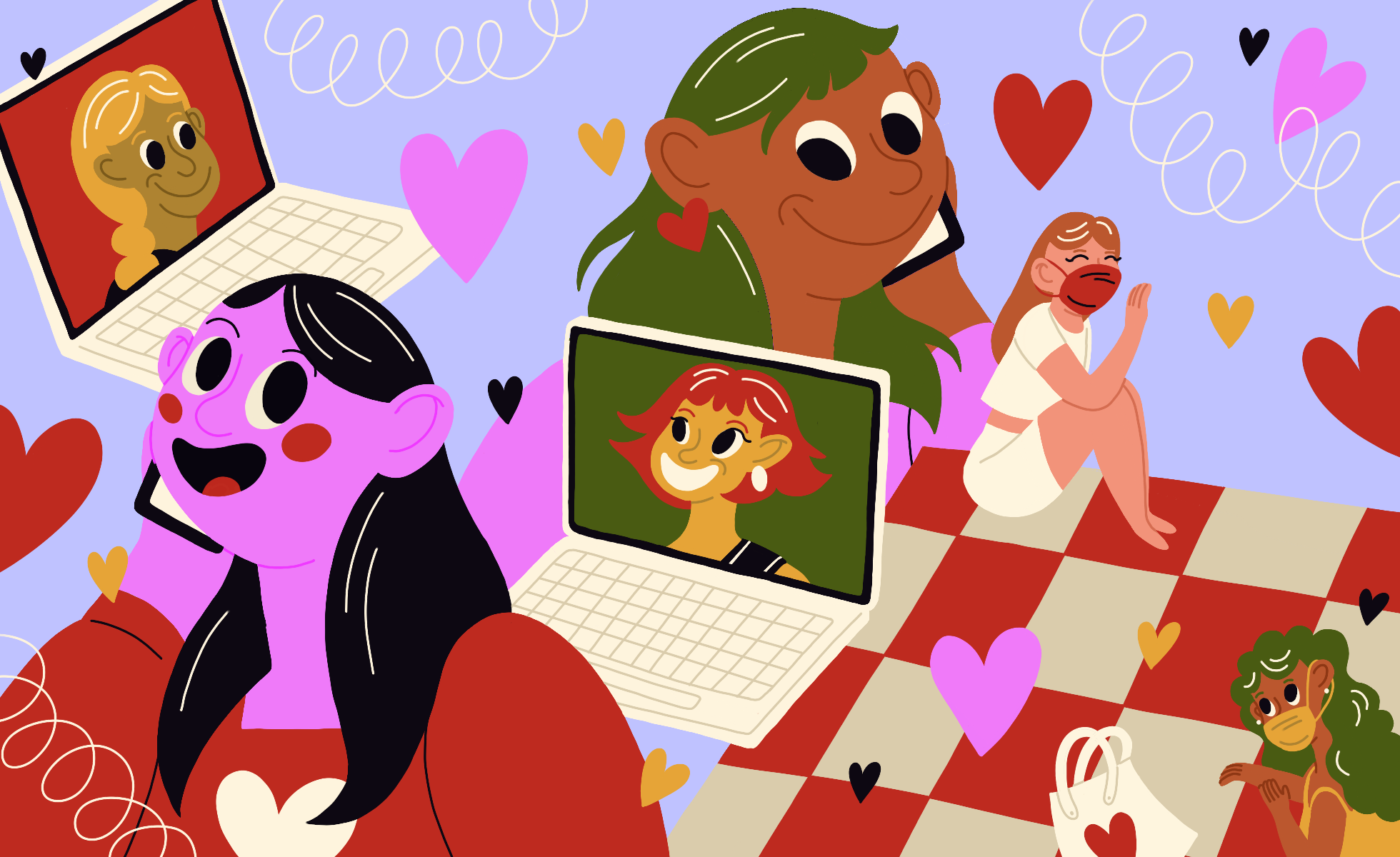 In case you've been hiding under a rock, Galentine's Day (Feb 13th) was coined by Parks and Recreations' Leslie Knope (played by Amy Poehler) as a day to celebrate your ladies—not that we needed an excuse.
---
As the wise Leslie Knope said, "Oh, it's only the best day of the year. Every February 13th, my lady friends and I leave our husbands and our boyfriends at home, and we just come and kick it, breakfast-style. Ladies celebrating ladies. It's like Lilith Fair, minus the angst. Plus frittatas."
---
So before all the romantic stuff, spend Galentine's Day virtually spoiling your favorite ladies. Because regardless of your relationship status, we can all agree that our real soulmates are worth celebrating.
---
No need to stress—we've already planned the perfect day or night in. Send a Zoom invite, throw in some laughs, deep conversations, cocktails/mocktails and identical beauty care packages everyone can experience together on-screen.
---
Here's everything you need to send (or just recommend) to your besties to fully celebrate!
Set the Scent

It should come as no surprise that the perfect pampering sesh starts with an inviting, relaxing scent. Create a warm, welcoming environment by lighting a candle and instantly transforming you and your friend's homes.
Beautylish recommends Nomad Noe Muse, UMA Pure Love Wellness Candle, or Quintessence Paris Bois Pamplemousse
---
Mask On

Next, nourish. No spa day is complete without a cleansing, nourishing mask (or two). Not only will the right mask cleanse your ladies' skin from within, it will also leave the face looking moisturized, dewy and glowing.
Beautylish recommends I Dew Care Mini Scoops, Golde Papaya Bright Face Mask or Charlotte Tilbury Goddess Skin Clay Mask
---
Mist Away

Post-mask, have everyone spritz a hydrating, calming and restorative facial mist to rebalance the skin. Lift up spirits and senses with each spray and leave your girl gang feeling invigorated and refreshed.
Beautylish recommends Belif Aqua Bomb Mist, Susanne Kaufmann Rose Water Mist or True Botanicals Renew Nutrient Mist
---
Prep Your Nails

Next up: nails. No girls' day is complete without a mani—virtual or not. Get a flawless, professional manicure with long-lasting coverage without leaving the house.
Beautylish recommends Cirque Colors Thermal Nail Polish or Smith and Cult Nailed Lacquer Trio Set
---
Moisturize, moisturize, moisturize

A manicure doesn't just end with nail color, you'll also want to make sure everyone's hands are hydrated and nourished. Provide a non-greasy hand cream for a comfortable, relaxing finish.
Beautylish recommends Atelier Cologne Rose Anonyme Hand Cream or Caudalie Hand and Nail Cream
---
Finally, relax

Last but definitely not least, we can't forget to chill. Promote a calm sense of well-being in the group with appropriately-themed, hemp-derived CBD gumdrops.
Beautylish recommends Lord Jones Limited Edition All Natural Valentine's Day Gumdrops or Lord Jones Heavy Duty Chill Balm
---
Illustrations by Megan Badilla
---
View Original Article