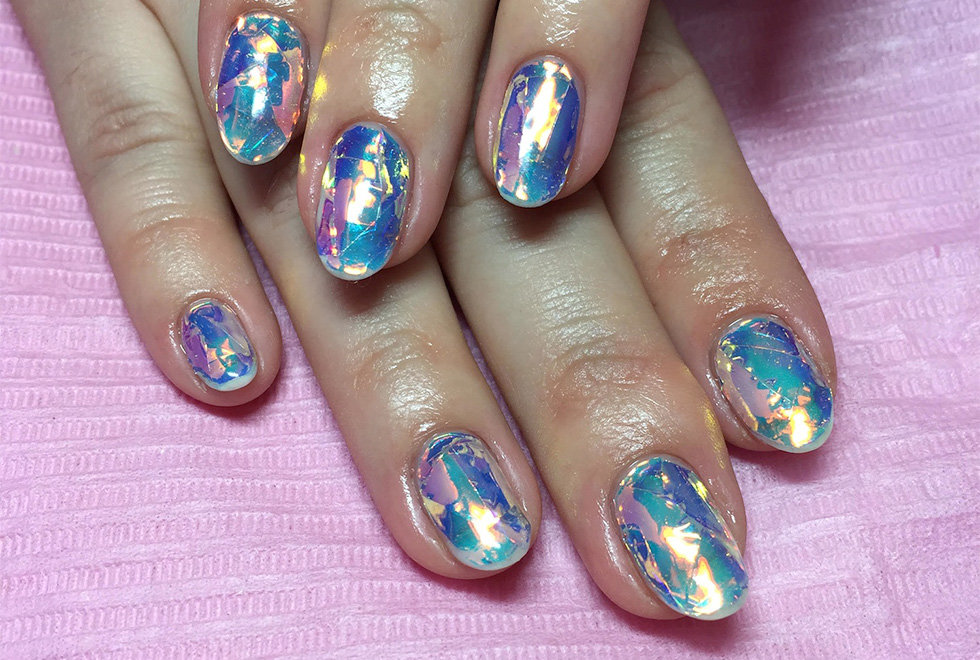 Originally from Dana Point, a city located in Orange County, California, Natalie Minerva has been residing in sunny Los Angeles for the past seven years. During a trip to New York City in 2009, Natalie saw Japanese nail art for the very first time — on a DJ named Roxy Cottontail. "She had ice cream cones on her nails and I thought they were just so cute and I NEEDED to have some myself!" says Natalie. She was hooked and became an avid collector of nail polish, experimenting with different designs for fun. Soon enough, she found herself dedicating hours each day to nail art. Then, during an inspiring weekend at Coachella, she called up her dad and told him she was quitting college to go to cosmetology school. Nail Swag was soon born after that, in 2012.
Now age 26, Natalie has her own private, Chiquita banana-themed nail studio in Silverlake where she takes appointments. She has worked on an array of celebrity hands such as those belonging to Paris Hilton, Ariana Grande, and Ciara, creating both red carpet looks and designs for music videos. "Trends I'm loving lately are iridescence and metallics," says Natalie. Her latest inspirations include 1960s and 1970s textile design. "I have big plans for my future and I'm just grateful to have a job that allows me to create things everyday," she said.
Follow her on instagram @nail_swag and her website, nail-swag.com.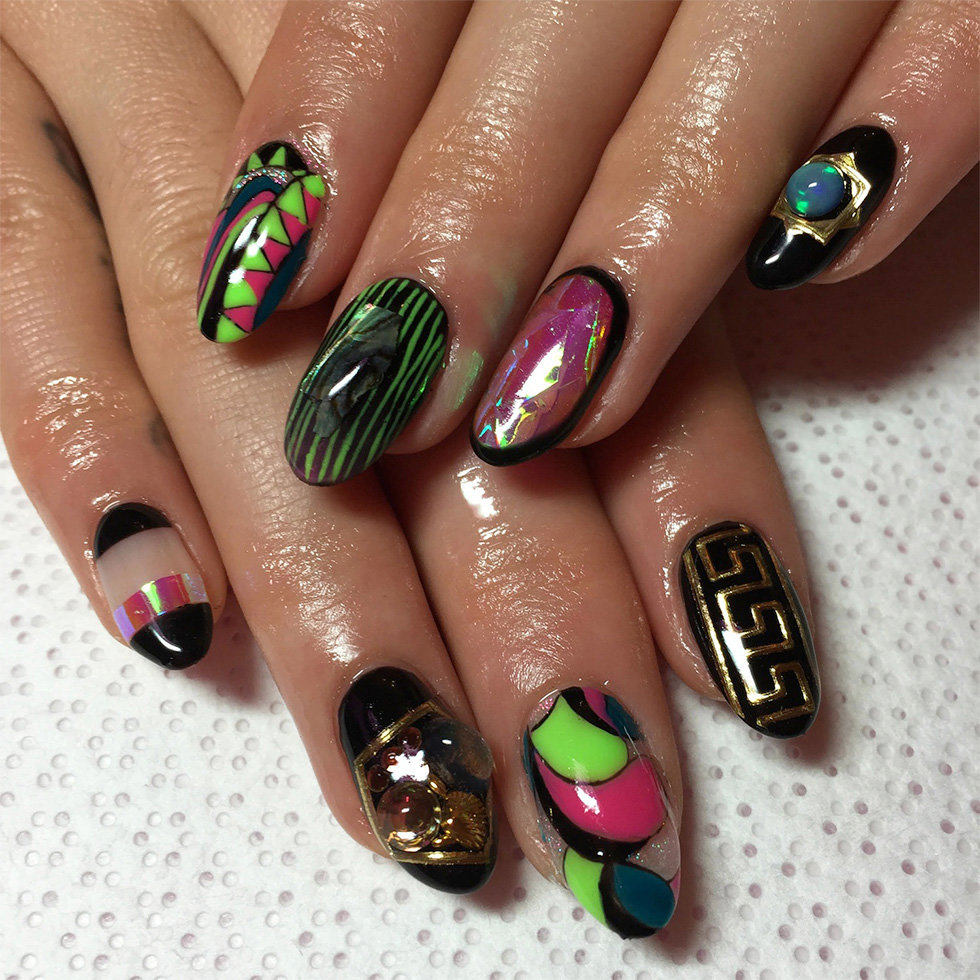 "This is what I call a 'sampler platter.' What's nice about it is that a client can get a little bit of everything. This type of manicure is not for everyone because it's very loud, but true nail art aficionados love this style."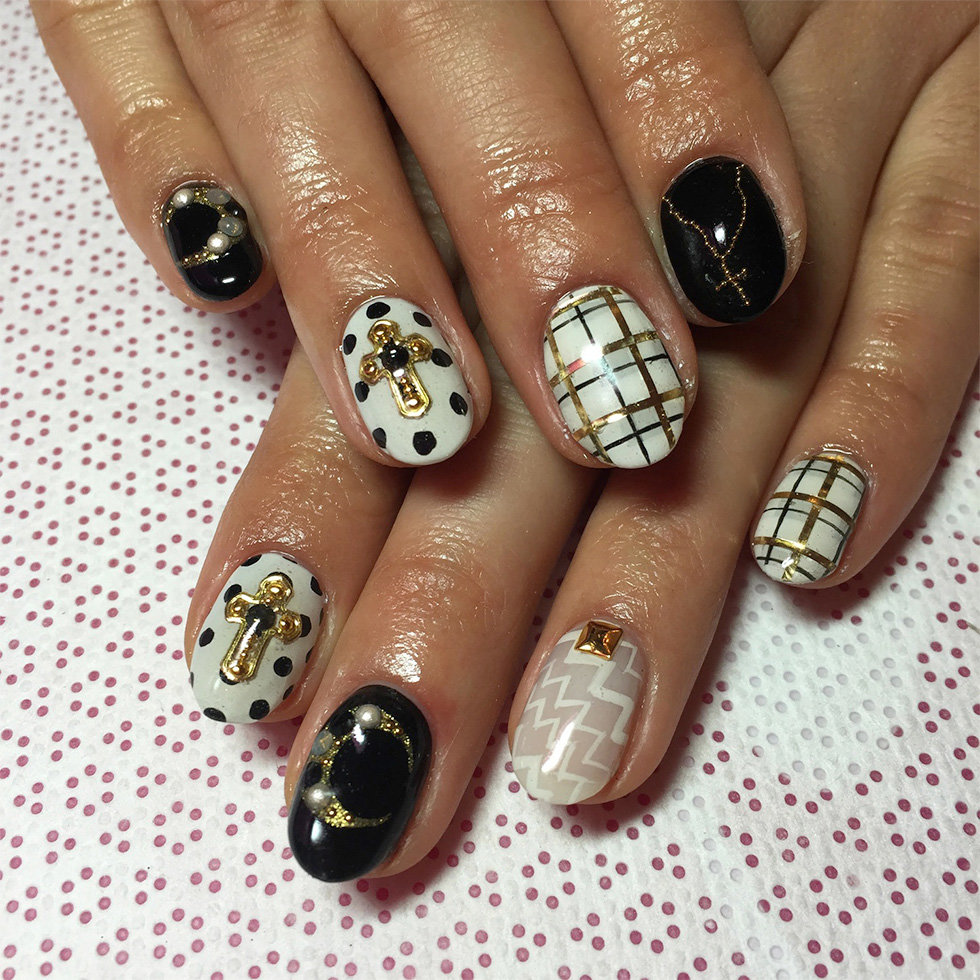 "Every once in a while, a themed manicure is refreshing. Here we have a Clueless/90's-themed nails. Black and white nails are always chic, too."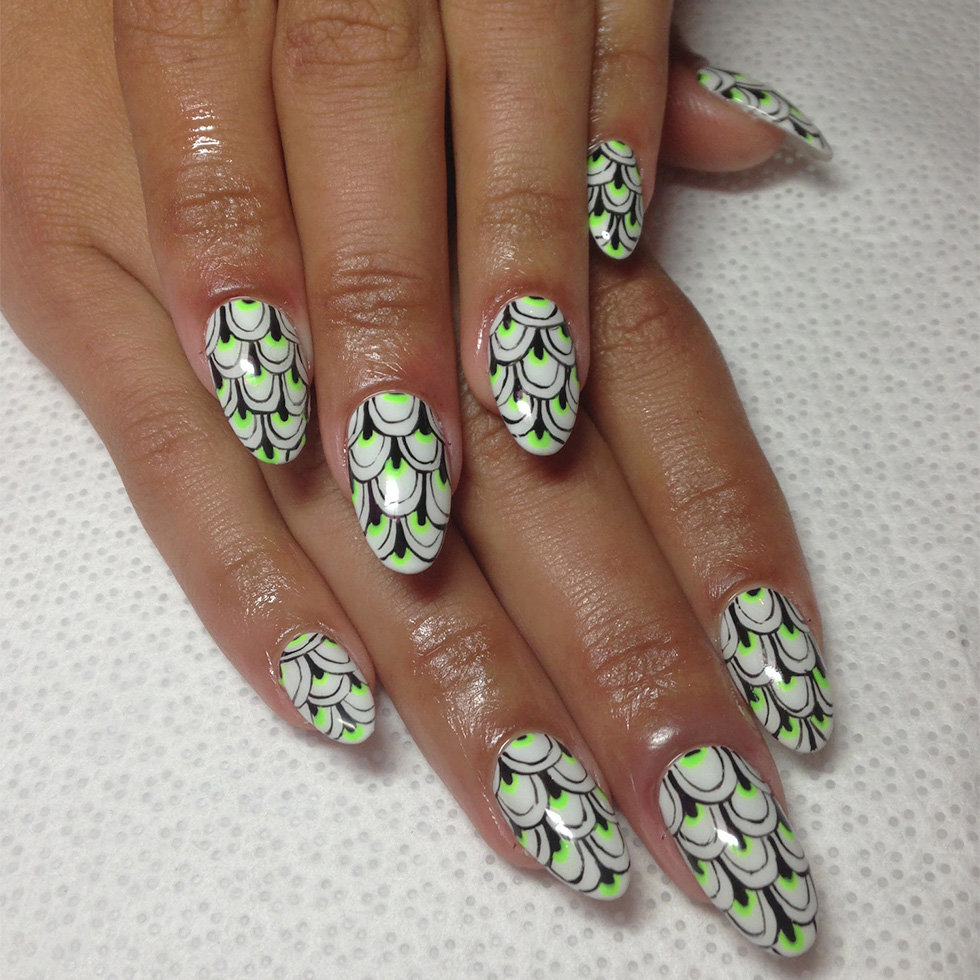 "As far as prints go, I like looking at textiles from past decades, particularly the '20s, '60s, and '70s. Then I try to give it a modern spin, like this monochromatic and neon manicure."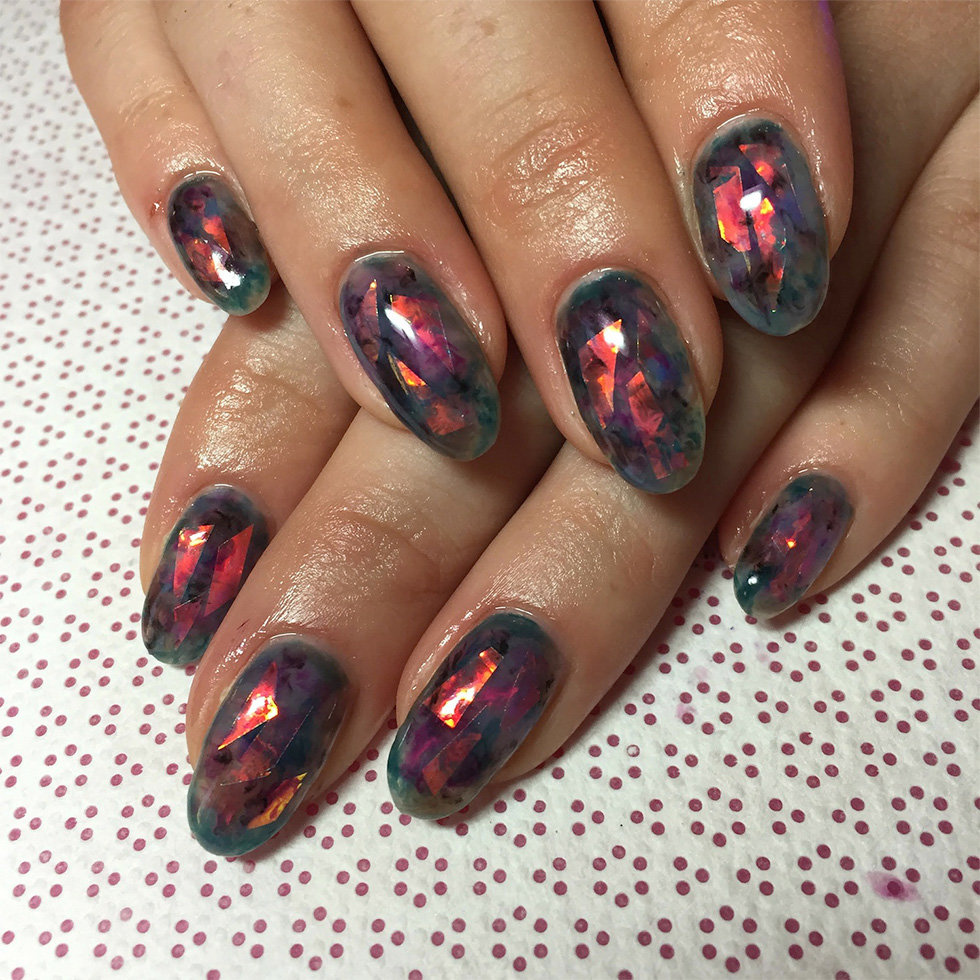 "My most favorite inspiration is nature, so I love mimicking certain textures like wood grain or opal. Here's my version of a Lightning Ridge opal."
---
View Original Article