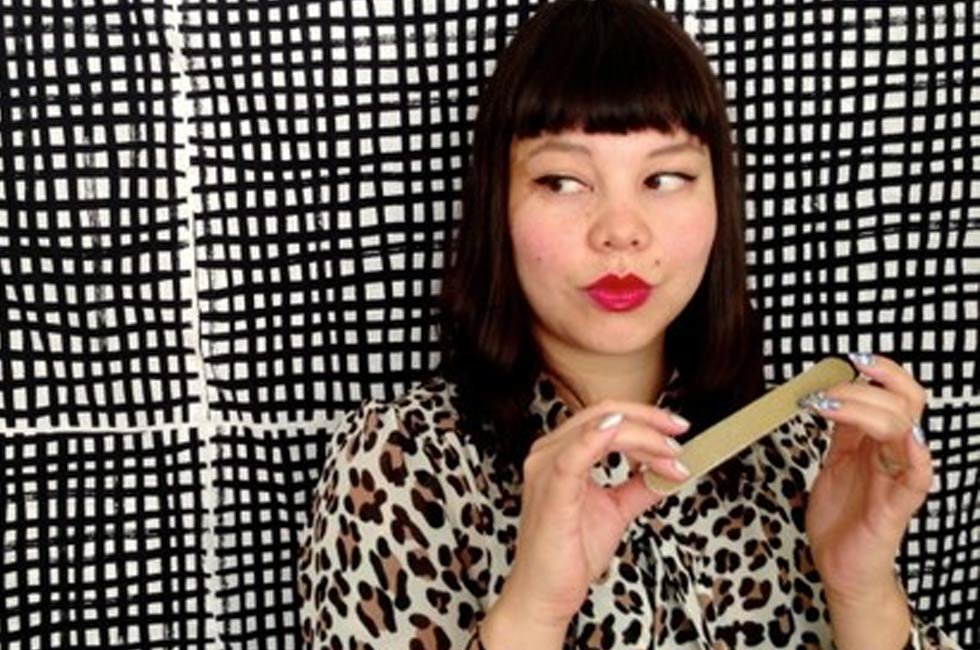 Brooklyn-based Claire Beaudreault 's love for nails started in her teen years, when she was a semifinalist in the Chanel/Seventeen Magazine Colour of the Year Contest, a competition where Seventeen Magazine readers develop original shades of nail polish and one is chosen by Chanel to be added to their cosmetics line. Years later, she started doing nails for fun, posting the designs on Tumblr, which led to more and more interest in her work. After a layoff at her tech industry day job, she decided to do nails full-time, enrolling at international beauty school Christine Valmy, and became a licensed manicurist.
Her first gig post-graduation was assisting celeb manicurist Gina Edwards at a Betsey Johnson runway show. Claire went on to become the lead manicurist on presentations for Titania Inglis, Maki Oh, Levi's, and most recently, Katie Gallagher, as well as lookbooks for Carven and Free People. Her editorial work includes publications such as Women's Health, Harper's Bazaar Latin America, Creem, Schöen and Refinery29.
Floss Gloss and MINE Luxury Lacquer are some of her favorite brands to work with, and her thoughts on the French manicure trend is amusing yet insightful: "They were once thought of as elegant and professional, but then became kinda associated with Jersey Shore and the 90's, and are now weirdly hip and ironic." Follow this Renaissance woman—she's also a musician, writer and actor—on Twitter at @ClaraBiznass and on Instagram at @ManiClaire.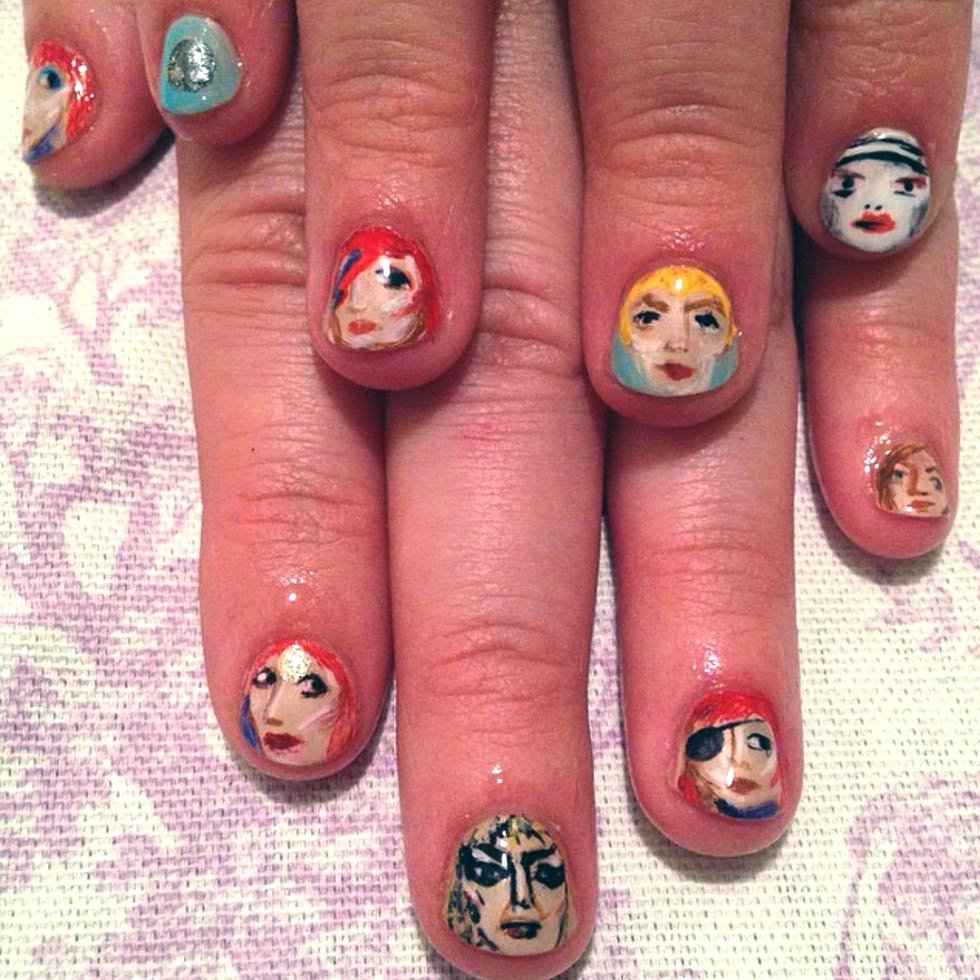 Everyone was talking about David Bowie like, a LOT on the internet. I think it was his birthday then someone did a gif of all his looks. Anyway, I did a commission for a girl who wanted all the Bowies on her nails. And it was like the third Bowie-inspired nail set I've done. Probably not the last!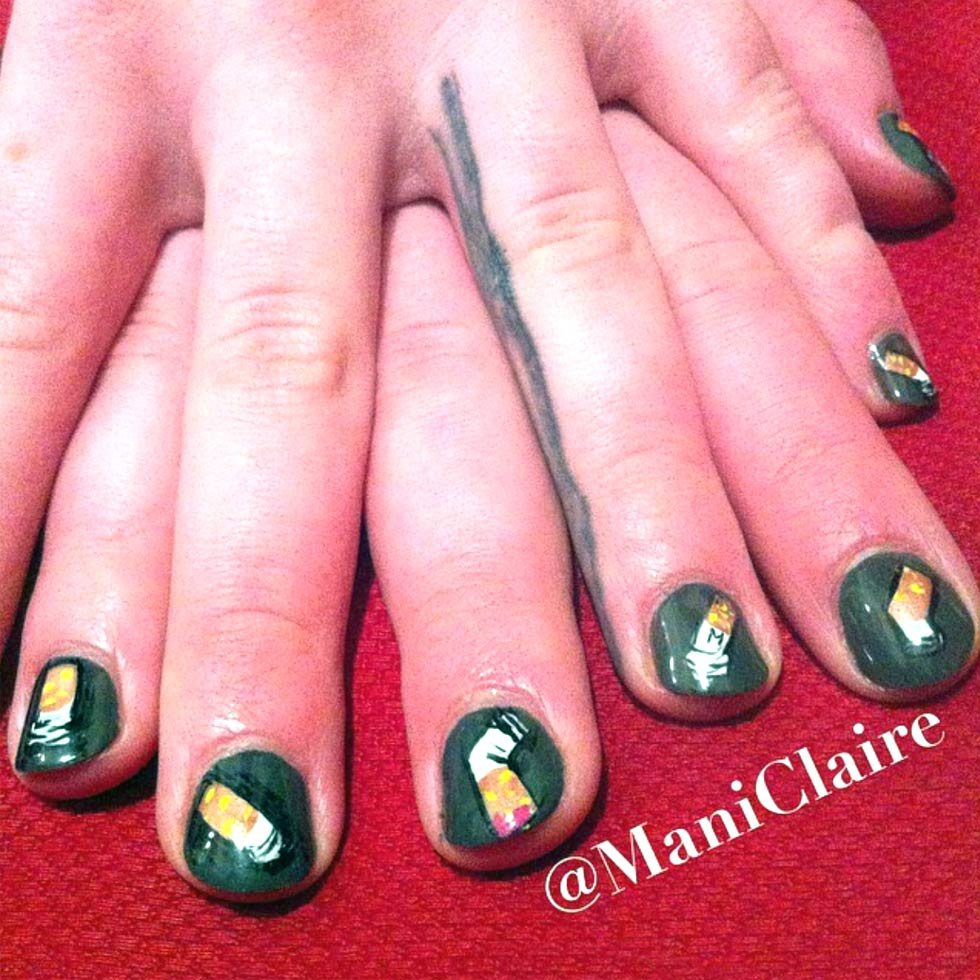 My friend Jamie wanted "cigarette butts" for New Year's Eve. I was like, "are you planning to quit?" and he was like, "no." Haha. I love this kind of challenge when someone has a theme in mind but isn't expecting me to copy someone's nails exactly—that's stealing! And I wouldn't (intentionally) do it to another artist. But as I say, the collective unconscious means a lot of us are having the same inspirations at the same time. I'm really proud of the tiny Marlboro "M" and the lipstick stains on one cig.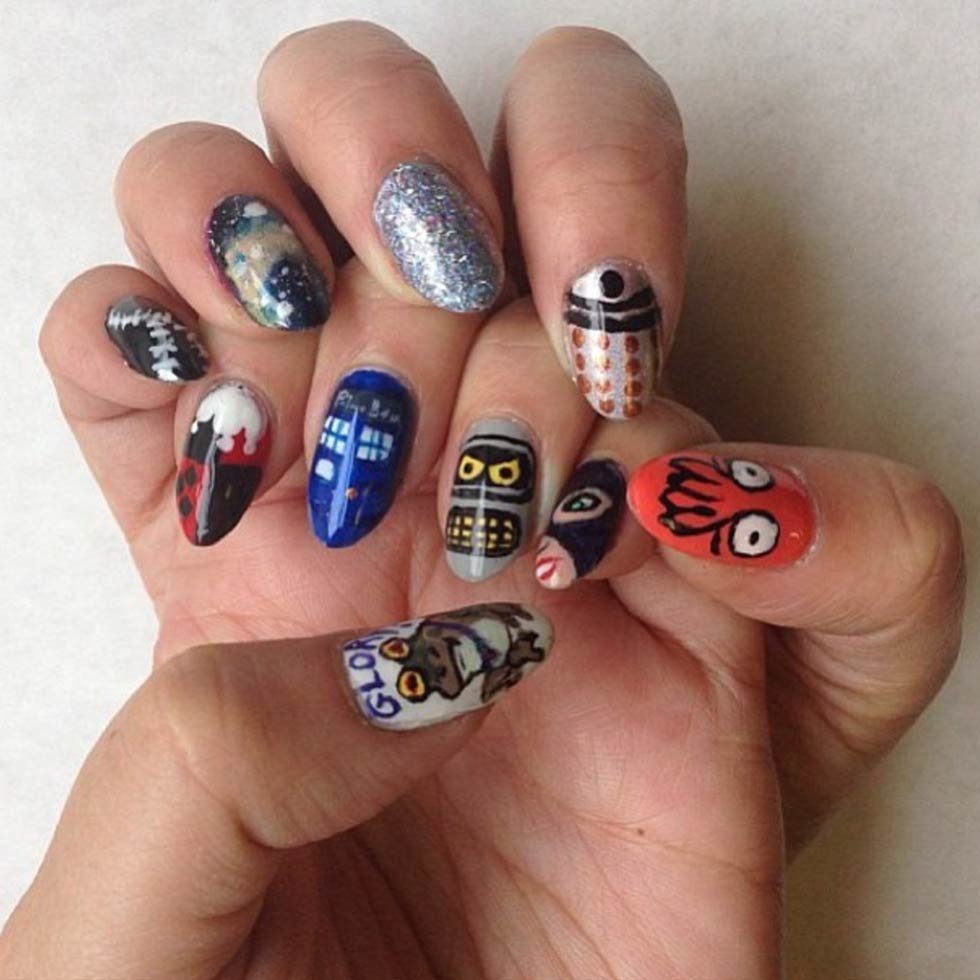 These are my Comic Con nails from last year. The extent of my pop culture nerdery is basically Dr. Who, Futurama, and Batman. I guess I'm more dork than nerd or geek. :P
After seeing Marina Abramović's opera, I was inspired to paint the mask from her show (of her own face) on my nail. http://instagram.com/p/iMDmmKEkJg/?modal=true I did her nails once when I was assisting Gina on a shoot for i-D and it was a trippy experience. She is such a badass.
When I got these Floss Gloss colors I was so inspired. It turned out looking like turquoise jewelry. When you're working with Floss Gloss you can't not hashtag and caption in their voice! (lots of emojis)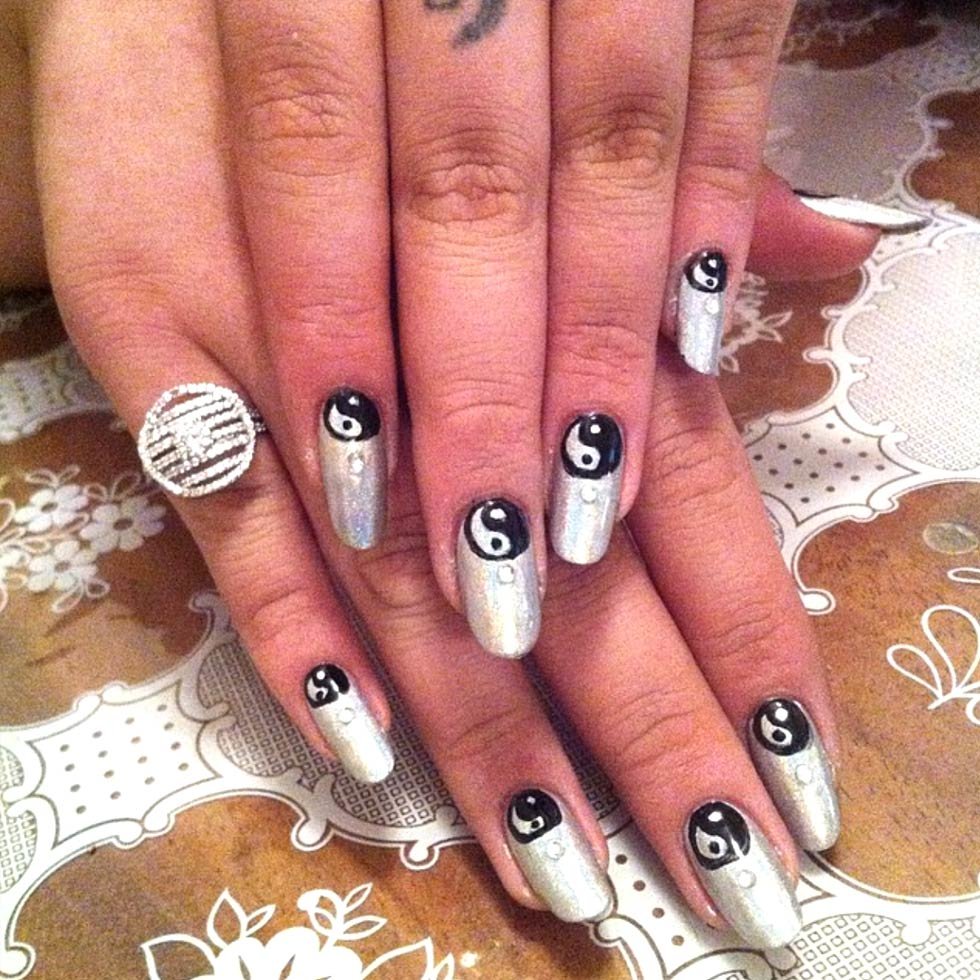 I have this teenage client who has beautiful long natural nails. We do fun Tumblr-inspired looks all the time.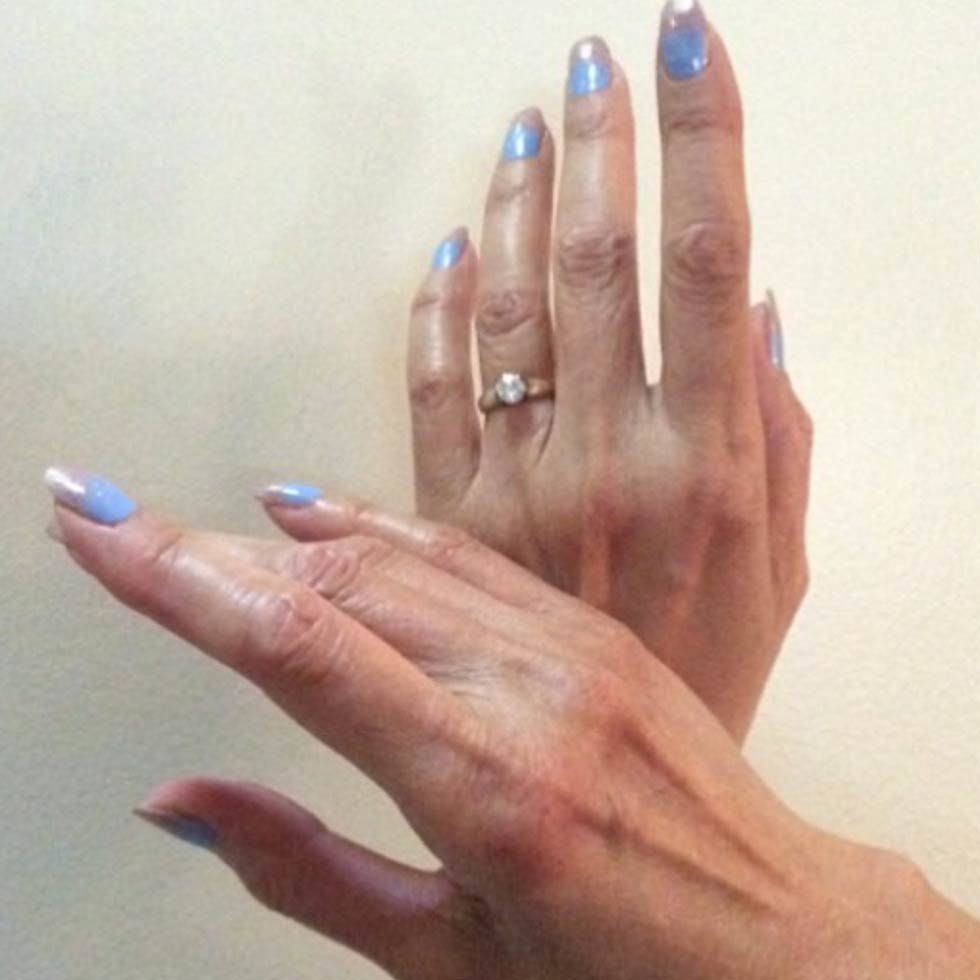 Look at my mother's beautiful hands! Those are her real nails, too. This manicure probably lasted 9 days without a chip! She religiously wears gloves when she washes the dishes or gardens. She told me she saw some nails on a Japanese TV show that "looked like sunsets" so that's what I tried to do here with a different color scheme.
---
View Original Article