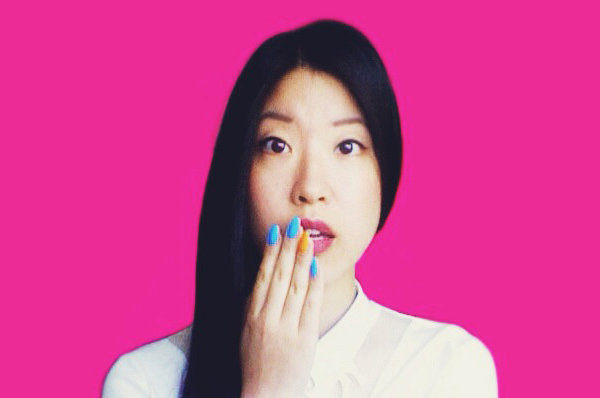 Amy Wong has always been a creative at heart, even dabbling in graffiti and street art-inspired work. But after her sister took her to a salon in Toronto that specialized in Japanese nail art, Ms. Wong found her calling, and dove headfirst into the practice. In 2014, she began posting her designs on Tumblr, soon followed by Instagram, which now serves as the main portfolio of her work. After only a few posts, one of her designs was featured on Nail It! Magazine's Instagram page, as well as on Zooey Deschanel's blog, HelloGiggles.
An accountant by day, Wong often goes on house calls for nail appointments at night. Amy is passionate about pursuing a career as a nail artist and plans to attend nail technician school this fall. She would love to work on photo shoots, film/tv/video sets, and for celebrities. As for her dream client? Nicki Minaj! "I would probably give her nails a cool abstract negative space type of design. Something fun but simple," says Amy. Negative space manis are her favorite trend because it "creates such a sleek look to any nail design."
Follow her on Instagram at @noriandee and her Tumblr.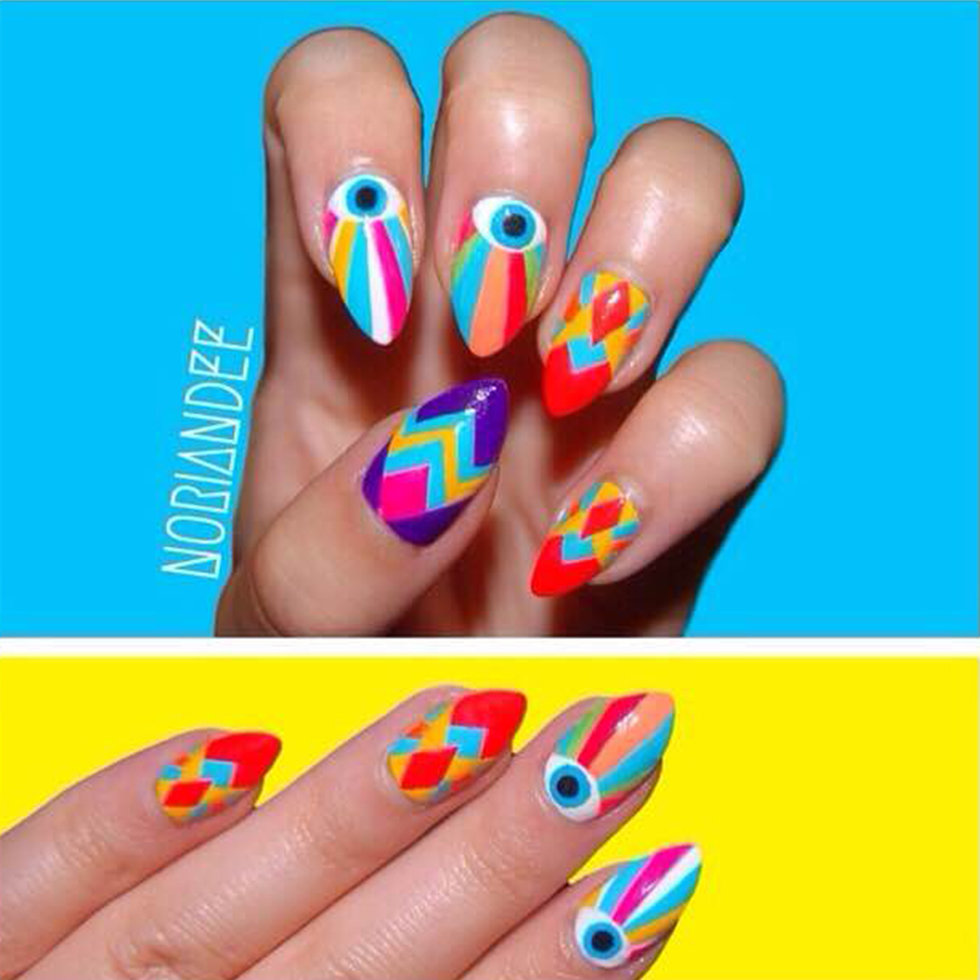 "With this design, I was really inspired by patterns and colors and wanted to do something different with the evil eye design."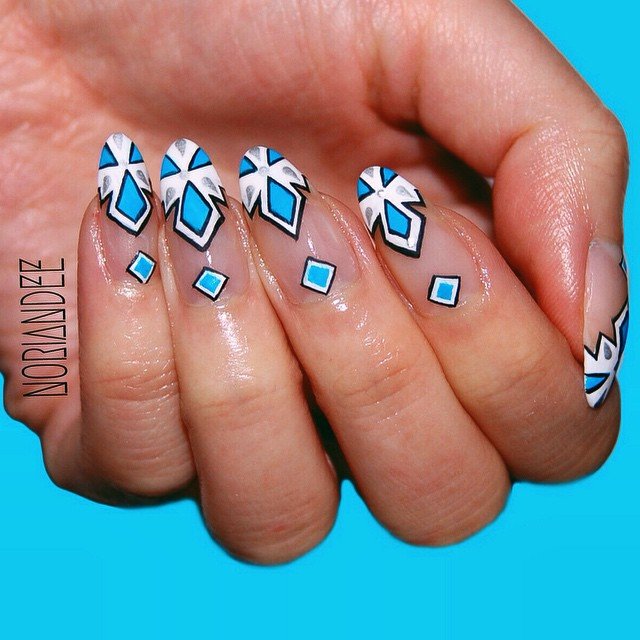 "I wanted to do something really different with snowflakes, so I decided to make them abstract. I really liked the idea of having designs on the tip and a smaller design at the base of the nail."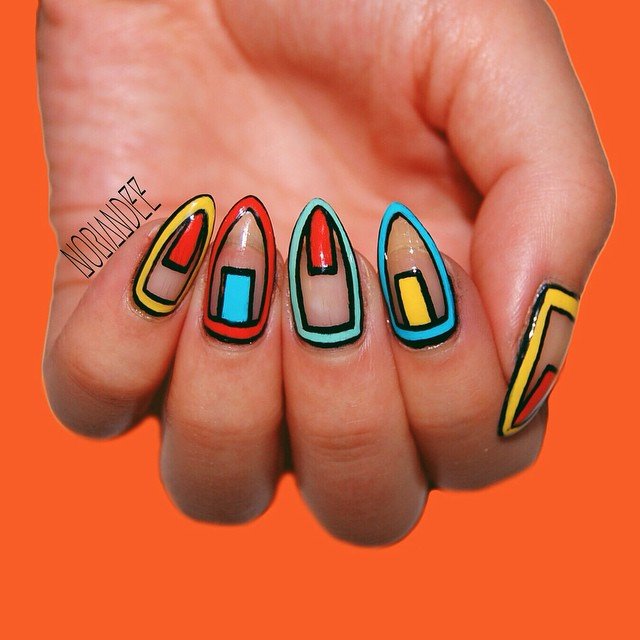 "This also came about after a failed design. I wanted to go for a '60s vibe, so I chose orange, blue, yellow and mint green. I added the black lines to make it pop."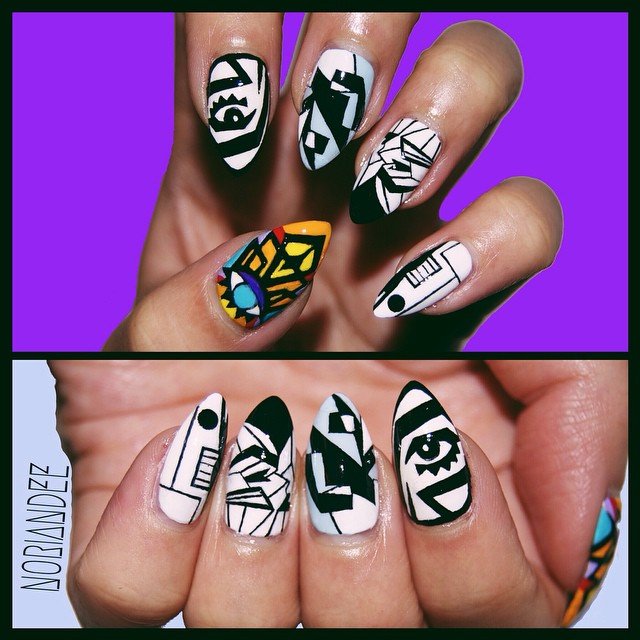 "I was inspired by the artist Kesh. Her abstract designs are awesome so I decided to do my nails after her designs."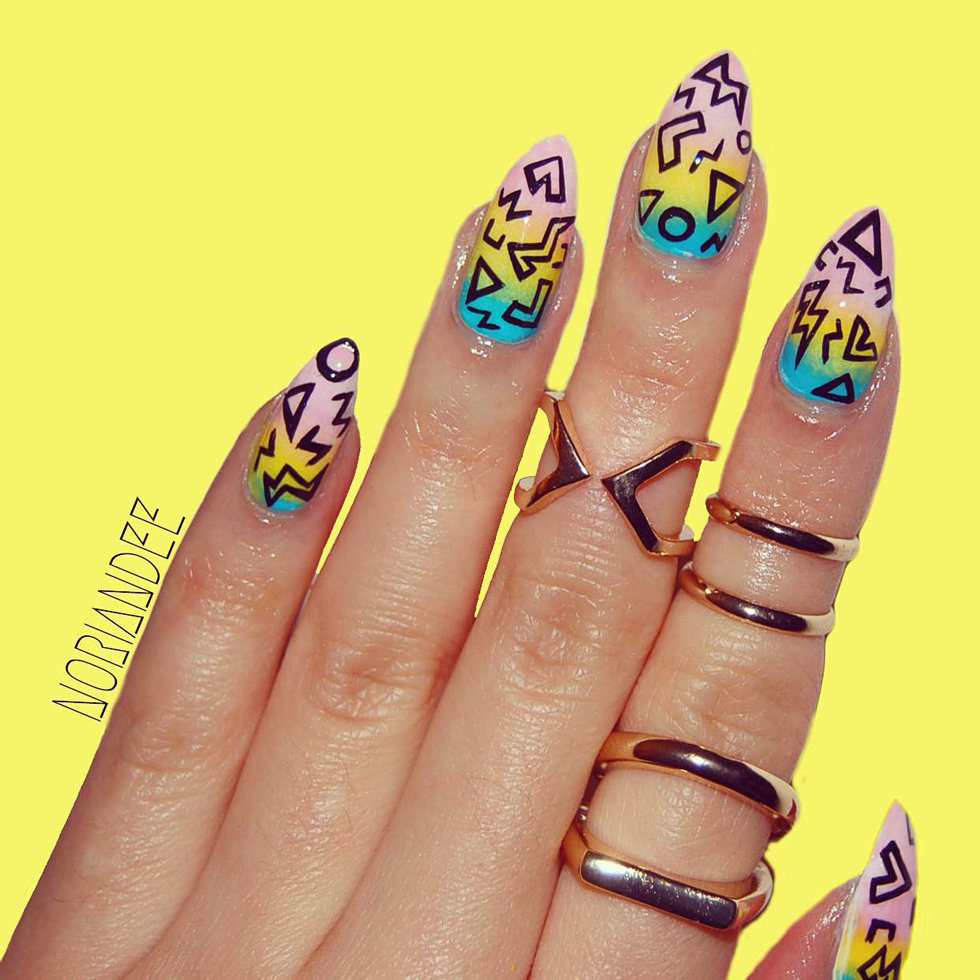 "I wanted to go for an '80s type vibe so I chose pastel blue and pink colors with yellow and added random shapes."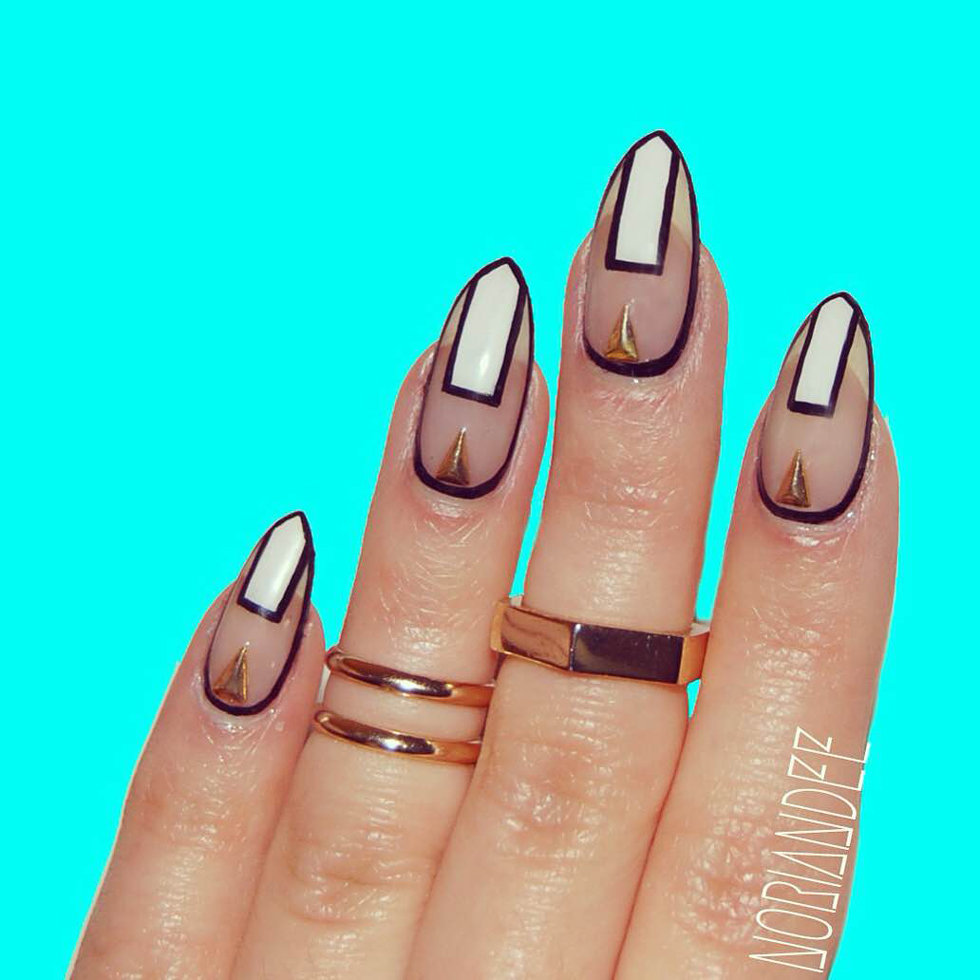 "I had another design idea but it didn't turn out well, so I think from that design I decided to create something more simple and came up with this."
---
View Original Article