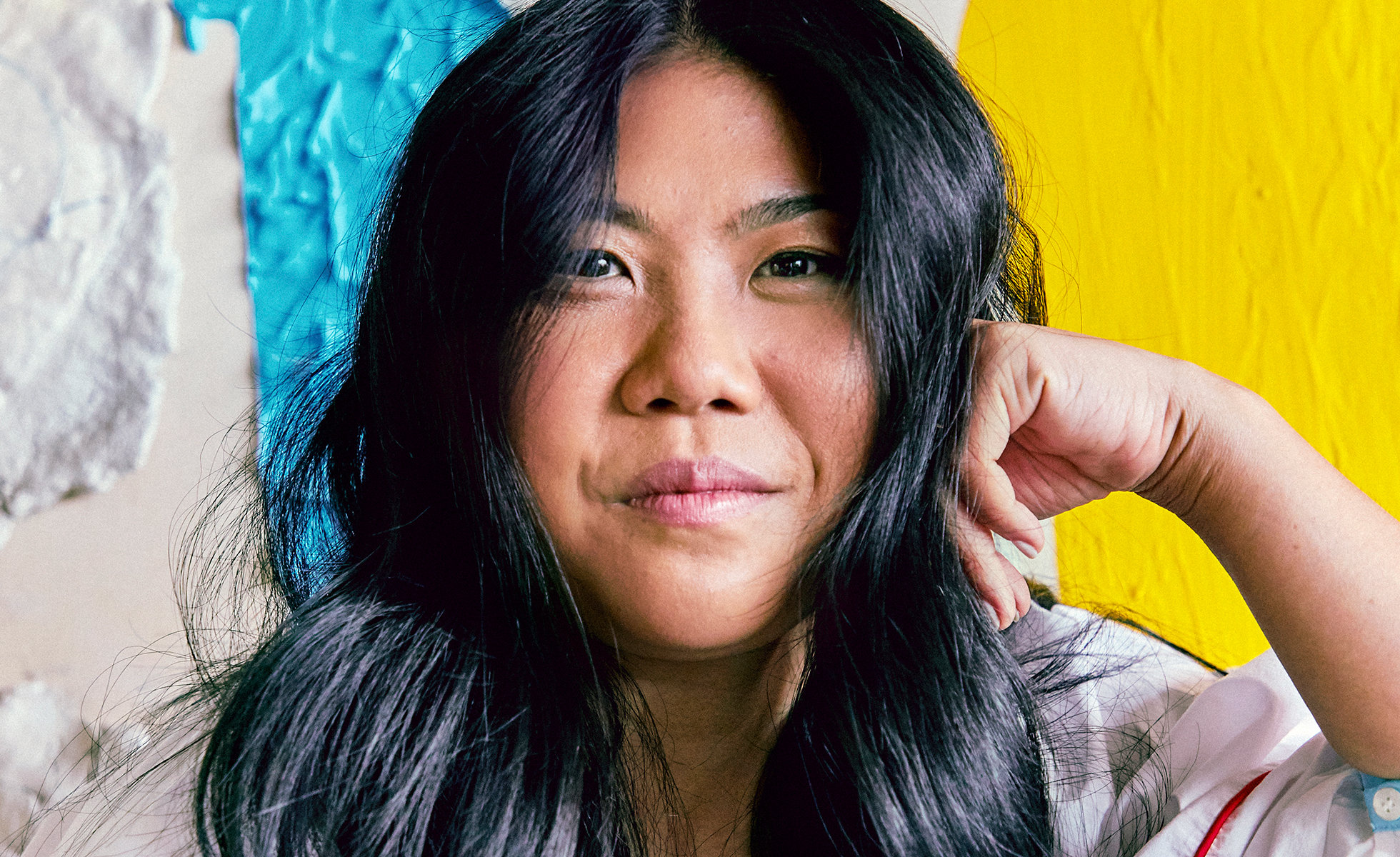 In a culture where physical appearance is so closely tied to how we feel about ourselves, the idea of beauty as self-care isn't new. But an up-and-coming brand is carving out a different approach to the intersection of personal care and wellness.
---
Found in 2019, SELFMADE takes a fresh look at our daily rituals of self-care. While many wellness brands equate personal care with emotional wellbeing—apply this face cream, feel better about yourself—SELFMADE goes deeper. Each clean, cruelty-free product is linked to a mental health concept (think attachment styles or resilience), encouraging you to explore your emotions while you take care of your body.
---

In doing so, the brand is deconstructing harmful beauty standards and giving emotional health the spotlight. We all want smooth, glowing skin, but for SELFMADE, the real reward is decoupling your self-worth from society's narrow expectations—to nurture the whole you, inside and out.
The idea, says CEO and founder Stephanie Lee, is to bring emotional exploration into your everyday routine. "These mental health concepts are so central to who we are as human beings. We want to connect them to things that we use and touch every single day." Ahead, we sat down with Stephanie—whose CV includes Estée Lauder and the Obama administration—to chat about her career, SELFMADE, and making mental healing as accessible as applying a serum.
---
What was your first memory of beauty as self-care?
---
I'm a kid of immigrants. My mother came over from Vietnam, and she went into trade school and became a hair stylist. I basically grew up in the beauty salon. I remember being five, twirling around, brushing hair to help my mom. And getting little daisies painted on my nails from the ladies in the nail shop.
My memories have always been very much tied to my mother, and my relationship to my mother, and being in such a communal space, where people are meeting, chatting, and talking about everyday, real-life things. I think that's probably where my idea of self-care came from. Rather than it being a physical thing, it's more of a conversation around how we use beauty to take care of ourselves.
How did that translate into a career in the beauty industry?
---
Beauty has always been there, from the beginning. In college, I worked at the MAC counter as a makeup artist. That was my first time really seeing beauty from a much more diverse standpoint. I made my first lesbian friend, my first trans friend—Cindy, who would come by and look at eye shadows with me. It was really the first time I ever felt a sense of belonging, because even though everyone looks so different, we have that in common.
But you took a detour into politics. How did that happen?
---
I've always felt drawn to things that I can throw myself into. I'm very passionate about mission-oriented things. The Obama campaign was very much a mission-oriented space based on hope in the type of change we want to see. That led me to work in the administration, which led me to work for Michelle Obama in the White House. I think what carried me through is that I love the challenge of learning. I knew nothing about politics, but I was like, "This is calling to me, and it's worth my time to try."
So you moved on to Estée Lauder. What was that like?
---
I was invited to do an executive fellowship program, where you spend six months in an area of the business and then you move on to another. So I worked on omnichannel strategies, and then went to Estée Lauder Ventures. From there, I decided I wanted to learn as much about product as possible, and ended up doing product development on the global team for MAC for about three years.
I think [the experience] did help me understand, "How does a business work?" And how do you solve problems for the person you want to solve them for? At MAC, it was very much around trends, artistry, and innovation. For SELFMADE, it's, "How do we talk about these internal and external stressors that affect our mental health—which affect our physical self?"

Was there a light bulb moment that inspired you to start SELFMADE?
---
It was the course of many "ahas" over a length of time. I remember when I left the beauty industry, I unfollowed a bunch of influencers and beauty brands on my Instagram, and I literally felt the weight come off my shoulders—this invisible weight. Because so much of the industry, consciously and subconsciously, is all about worth gap exploitation. It was not made for people who look like me and my peers. That was one "aha."
Another one was, unfortunately, having a mental health crisis while I was working in the beauty industry. It was not specific towards the beauty industry, but a culmination of being a woman of color and not having the tools, resources, or conversations around emotional wellbeing. I didn't even know how to talk about being sad.
What did your mental health journey, as a woman of color, look like?
---
In Asian culture, you just can't be sad. You just have to keep going. I know from a lot of my friends from different communities of color, it's the same thing. It's hard to talk about mental health or even recognize those feelings.
I was going to therapy, sometimes three to four times a week, because I was so depressed, trying to embrace my inherent worth that I was already born with. I was like, "There's something fundamentally wrong about how women and femme folks are spoken to and expected to show up in this world. Something needs to change."
Then, I decided to travel around the world. I had built up enough tools in my toolbox and enough community support to go try and reckon with my mental health, with myself, in the most vulnerable way I can. Just me, myself, and I, reckoning with vulnerability, uncertainty.
What did your time traveling teach you?
---
I realized through travel, in speaking to people vulnerably, that we all feel joy and excitement, and loneliness and despair. Those pieces are what makes us the same.
That sameness is what connects us, so if we can rally around those things, that's what makes us belong. I've talked to women around the world about mental health and self-worth, and I've lived my whole life just trying to belong.
---
How does SELFMADE speak to that need—to belong?
---
That's what we're trying to do with SELFMADE, break down what it looks like to "make yourself." Not the billionaire self-made, but what does it actually look like to be "self-made"? It's really about the politics of beauty and where it meets our mental health. Because anything that affects how we see ourselves, show up in the world, and love ourselves directly affects our mental health.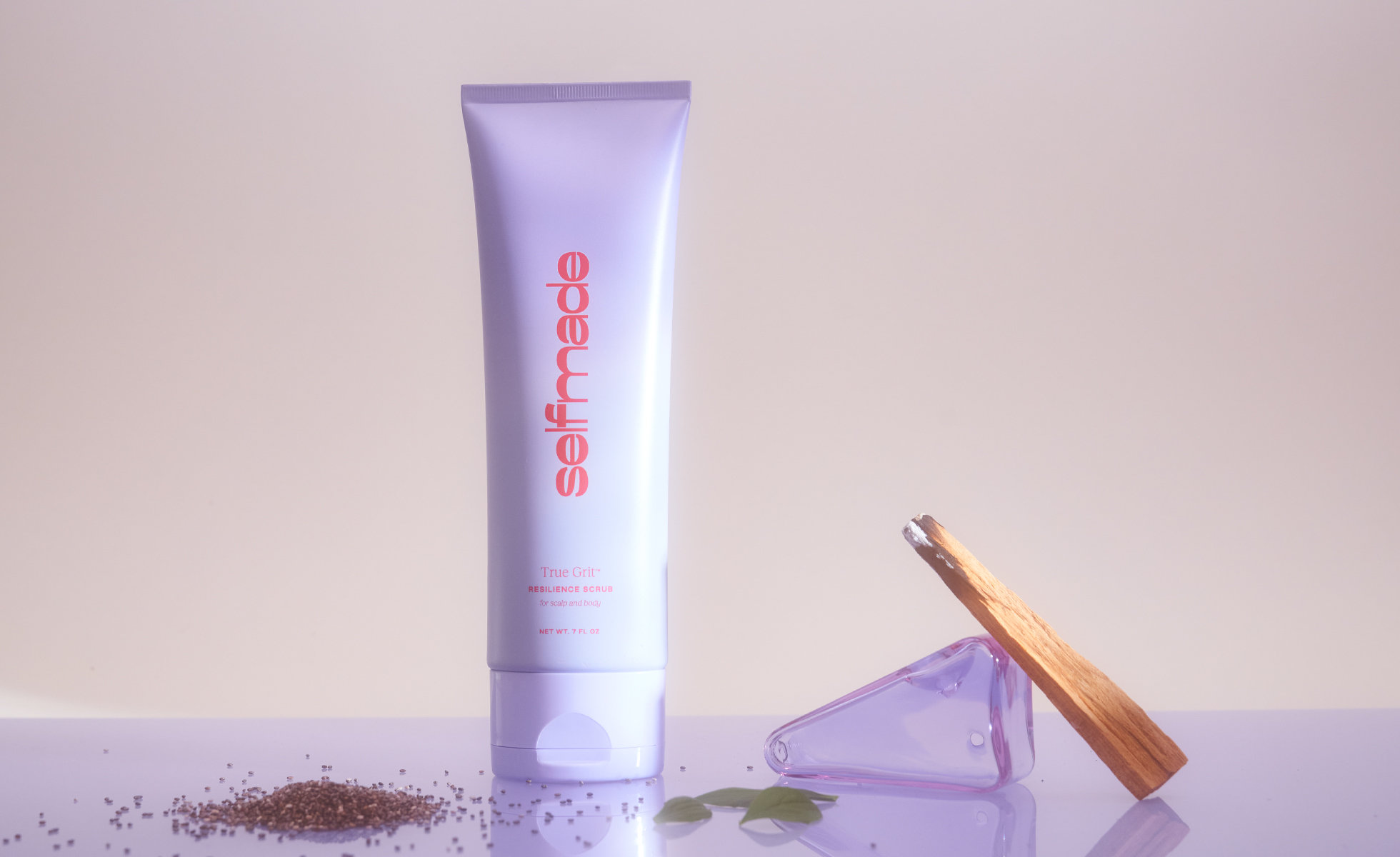 ---
Each SELFMADE product is tied to a mental health concept. Which comes first—the mental health concept or the formula?
---
I don't actually have a process for that! These mental health concepts are so central to who we are as human beings. It actually is quite easy to connect them to things that we use and touch every single day. It's a puzzle—there are these emotional needs that people should really know about and have conversations about. And I get to have fun putting them together.
So for instance, Secure Attachment Comfort Serum+ is about attachment styles. It's really about you. It's about how you feel securely attached to yourself, because that's the template for every relationship going forth.
Our second product is called True Grit Resilient Scrub, and it's really about, "How do you fall down, be vulnerable, and then ask for what you need to get up and try again?" It's about having the inner strength to cope, to tap into our resilience. How do we do that in a way that taps into the healthy resilience that is already inside of us, rather than these coping mechanisms of numbing with alcohol or Netflix?
It's a very unique approach to skincare products—to infuse it with mental health.
Our product philosophy is: Your mental health and emotional wellbeing affect how your skin and body function. When you're talking about self-awareness, the first step to self-awareness is recognizing what happens in your body. The second important step to make towards self-awareness is expanding your emotional vocabulary. That's why we named our products Secure Attachment and True Grit. These are tools that you can intentionally invite into your life that will help you along your own pursuit to self-worth.
And pairing mental health education with skincare products is a lot easier than, say, going to therapy.
I think that's the biggest thing that we want to do here is just translate it so regular people like you and me can actually understand, and start to integrate it in our lives. We really do think, yes, if you need therapy, you need therapy. This is, by no means, a way to replace that. But so much of therapy means you have to sit with yourself and feel. We have not been taught to sit with ourselves and feel.
We want to go where you are, and meet you where you are. Not everyone is searching for the same exact things. If you just love beauty, and you're somewhat interested in starting that journey, products are great for you. If you're a little bit farther along, engage with our Commonroom. [SELFMADE'S "app for practicing emotional wellness and building community"]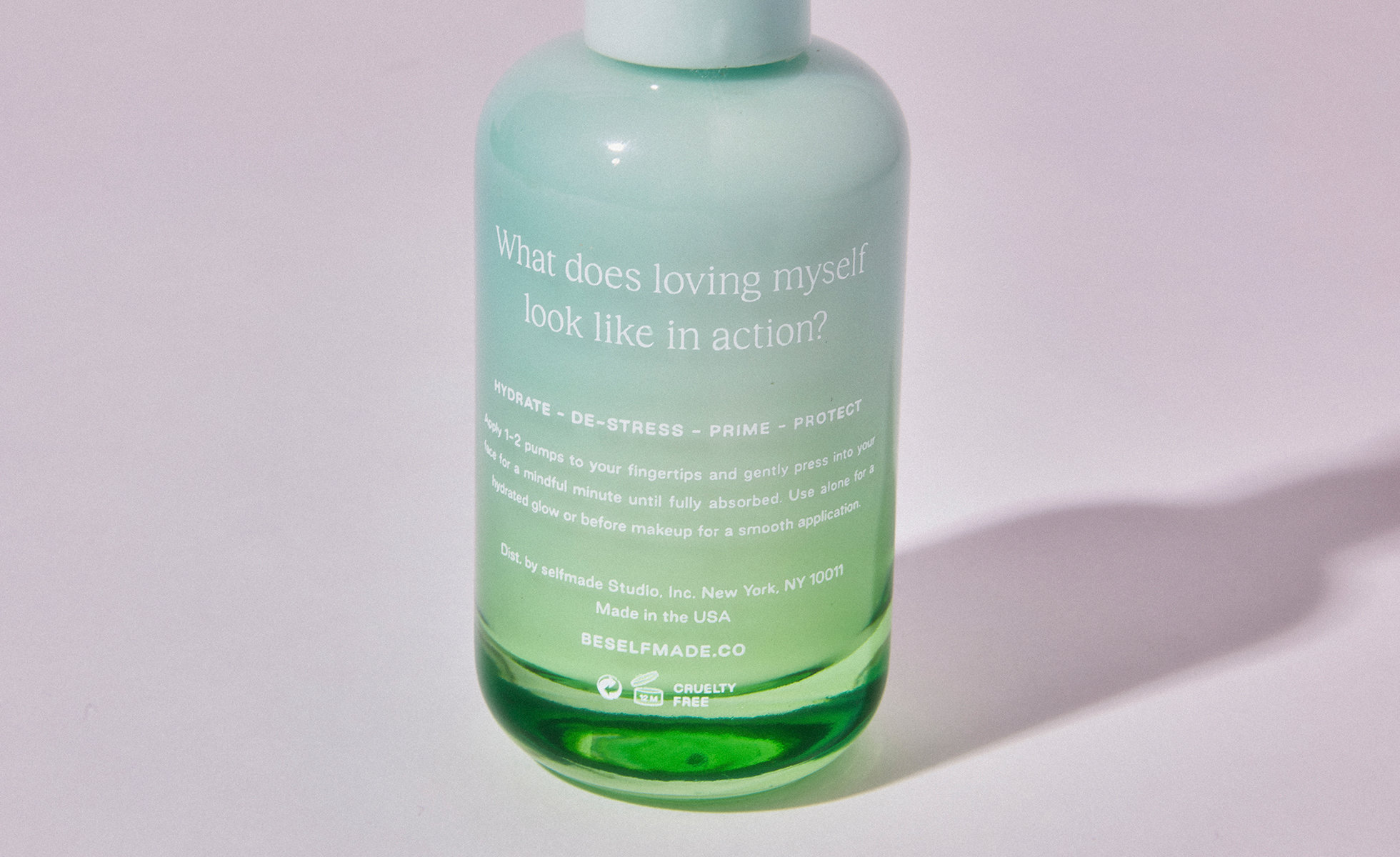 ---
What does success look like for you, as a business founder?
We are a movement-led brand. We are interested in making action. And so, when I look at the consumers—who we call stakeholders—it is to create the next generation of mental health advocates, who are not only advocating for themselves, but each other. That is what I consider success. If we do well with this generation who are looking for actual answers to their wellbeing, then the rest will fall in place.
Shop SELFMADE on Beautylish.com
Images courtesy of SELFMADE
---
View Original Article