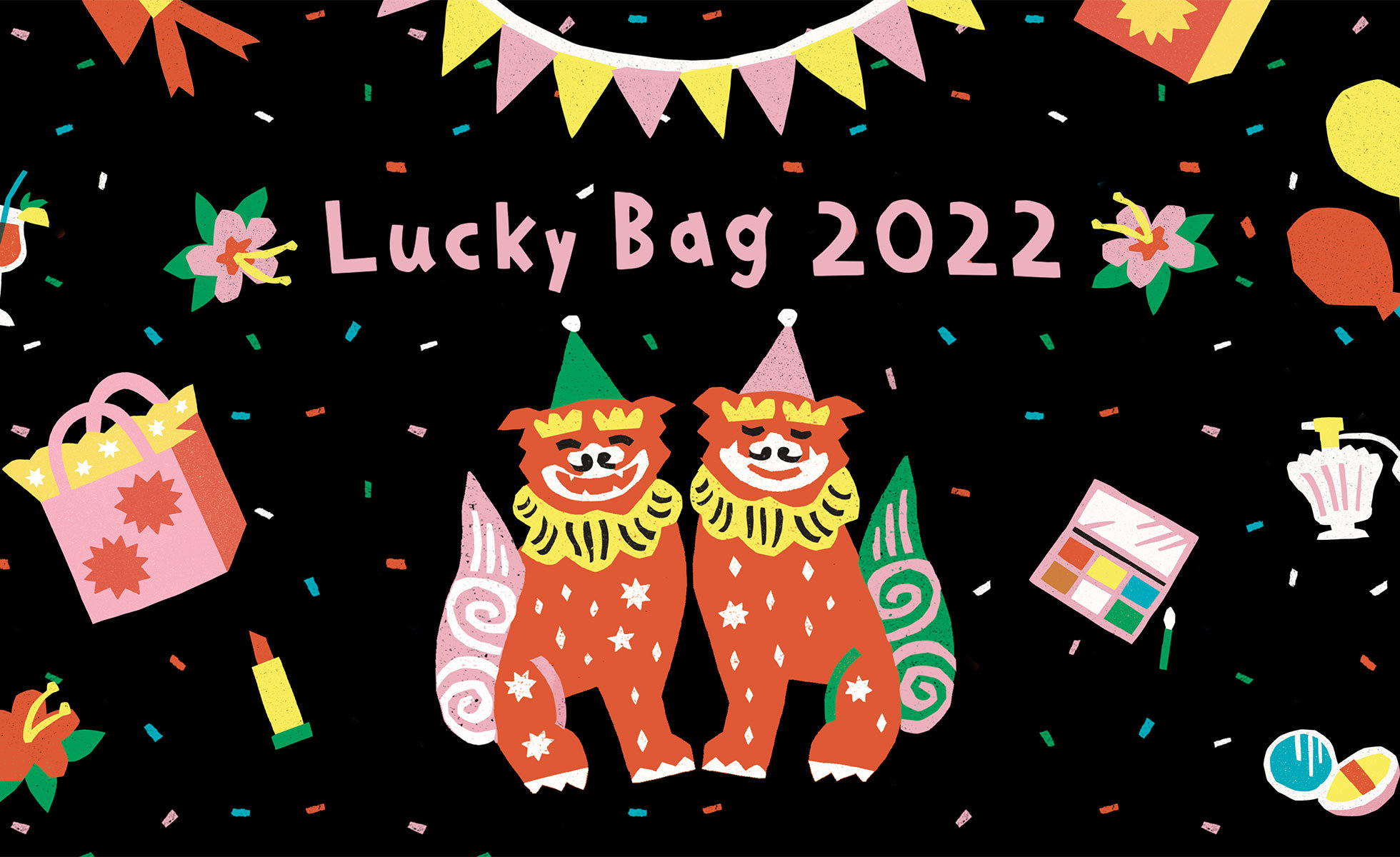 Lucky you—our surprise beauty-filled mystery boxes are back! Inspired by fukubukuro —the Japanese New Year custom of getting surprise grab bags at a great value—our Lucky bags come filled with makeup, skincare, and haircare surprises. But that's not all—the beauty goodies also come packaged with unique, collectible gift wrap!
Our Lucky Bag 2022 gift box is inspired by the shisa of Okinawa—a guardian believed to keep evil spirits out and good spirits in and often found in the form of statues or figurines. Asahi Nagata—a digital illustrator based in Minneapolis—designed the eye-catching artwork, and we chatted with her about her background, design process, and more.
Tell us a bit about yourself (including a fun fact!).
My name is Asahi. Fun fact: Asahi means "sunrise" in Japanese, and I was born with a sunrise! I live in Minneapolis, Minnesota with my husband, 2-year-old daughter, and two cats.
I'm a freelance illustrator and like to draw people, animals, still life—anything and everything with colorful retro effects and textures. When I'm not at my desk, I enjoy walking—to the park, around the lake, and to the coffee shop with family and friends.
Why art? How did you get started?
I've been drawing ever since I learned to hold a pen when I was a year old. My very first drawing tool was a toddler magnetic drawing tablet. Drawing has always been my hobby and the best way for me to communicate my thoughts to others.
My family also likes drawing. When we need to communicate something that's hard to describe verbally, we all often grab a pen and paper and draw it out instead of describing it with words.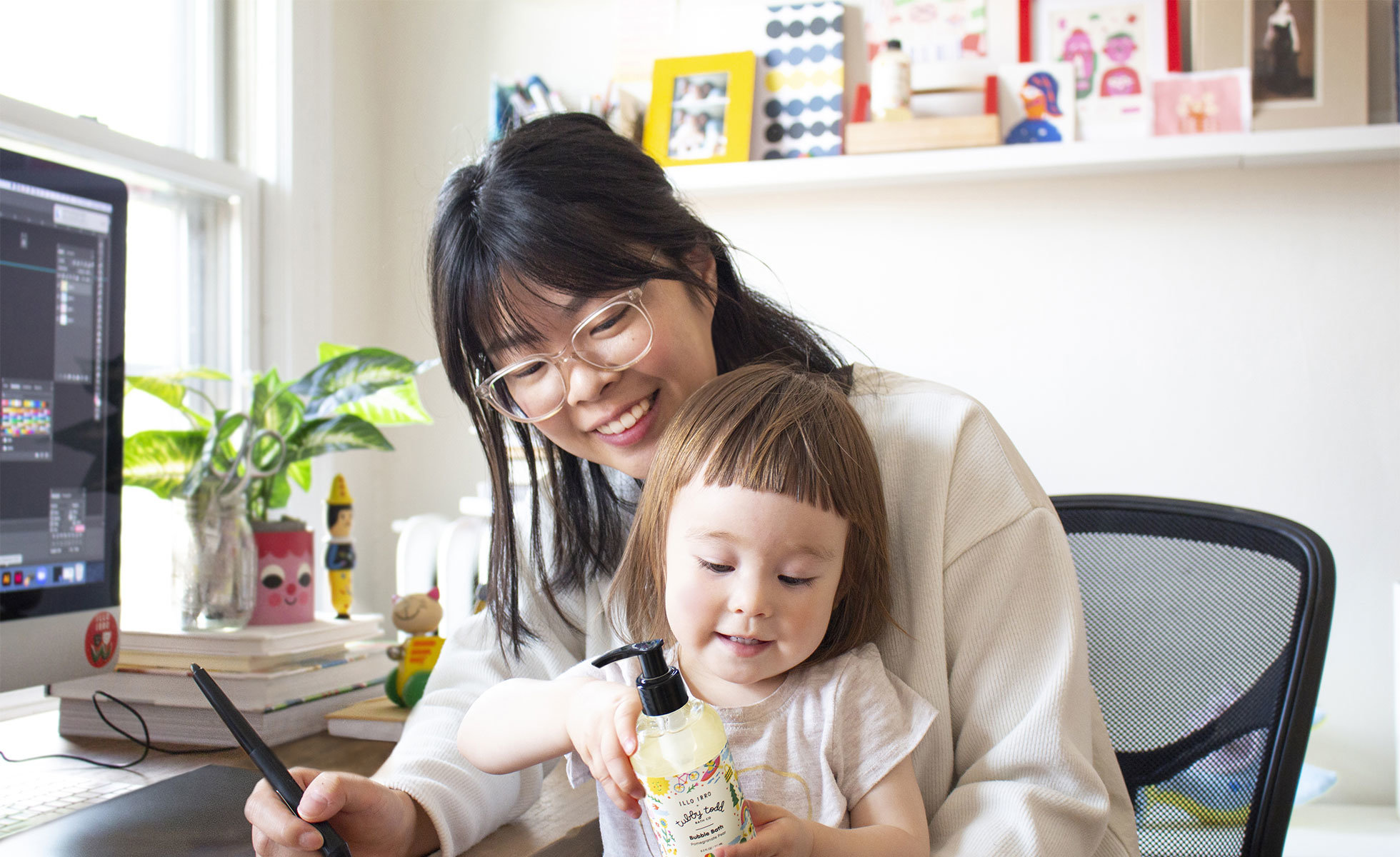 How would you describe your art style?
Being fascinated by traditional printmaking, such as risograph, screen printing, linocut, my work may seem a little bit of everything—but all in digital form. I focus on displaying authentic retro effects, print-like textures, and bold, vintage-style color palettes in my work.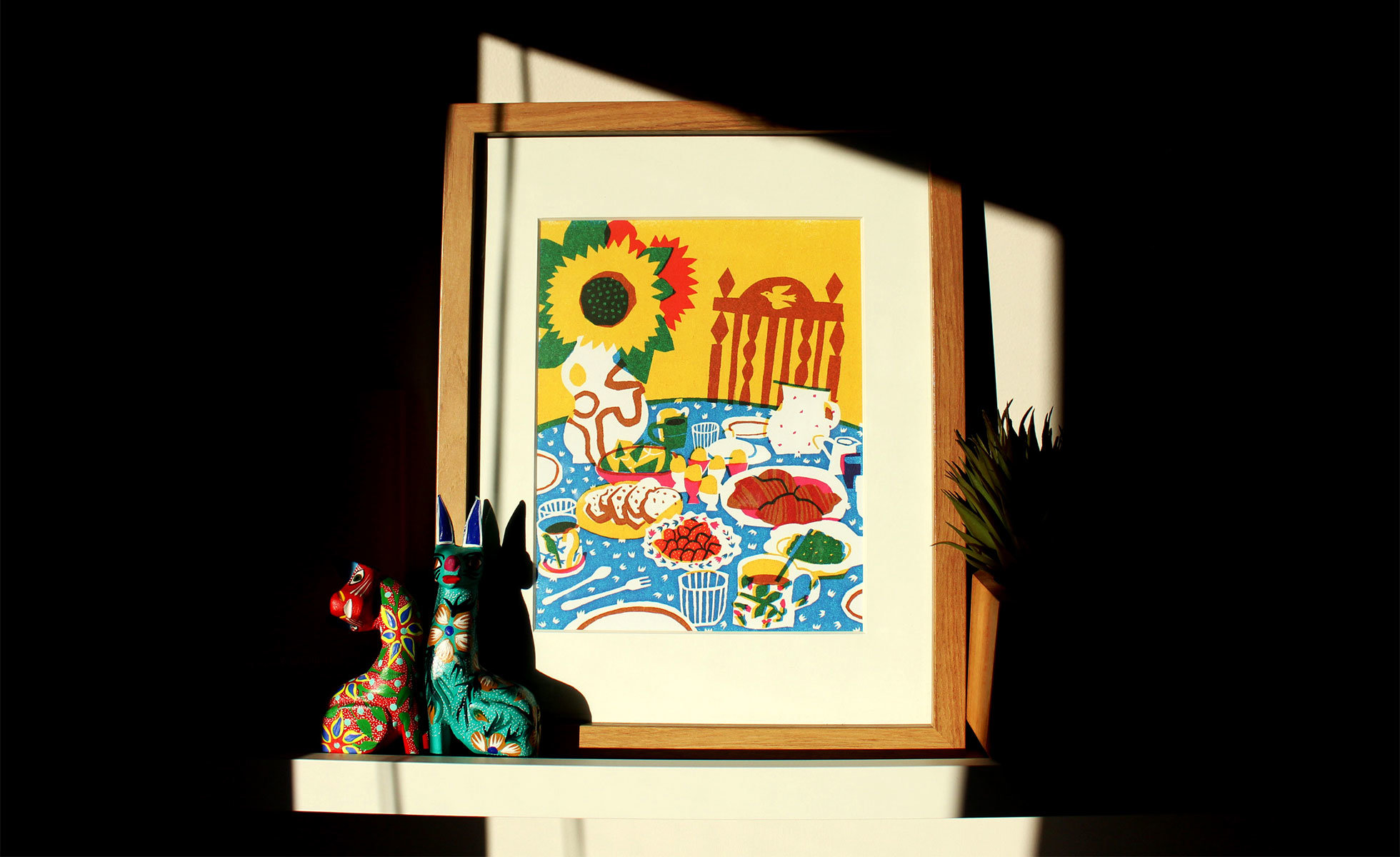 What inspires you?
I love looking through vintage items, like old picture books and toys. I admire their bold color palette and design, so my work is very inspired by the 50s and 60s.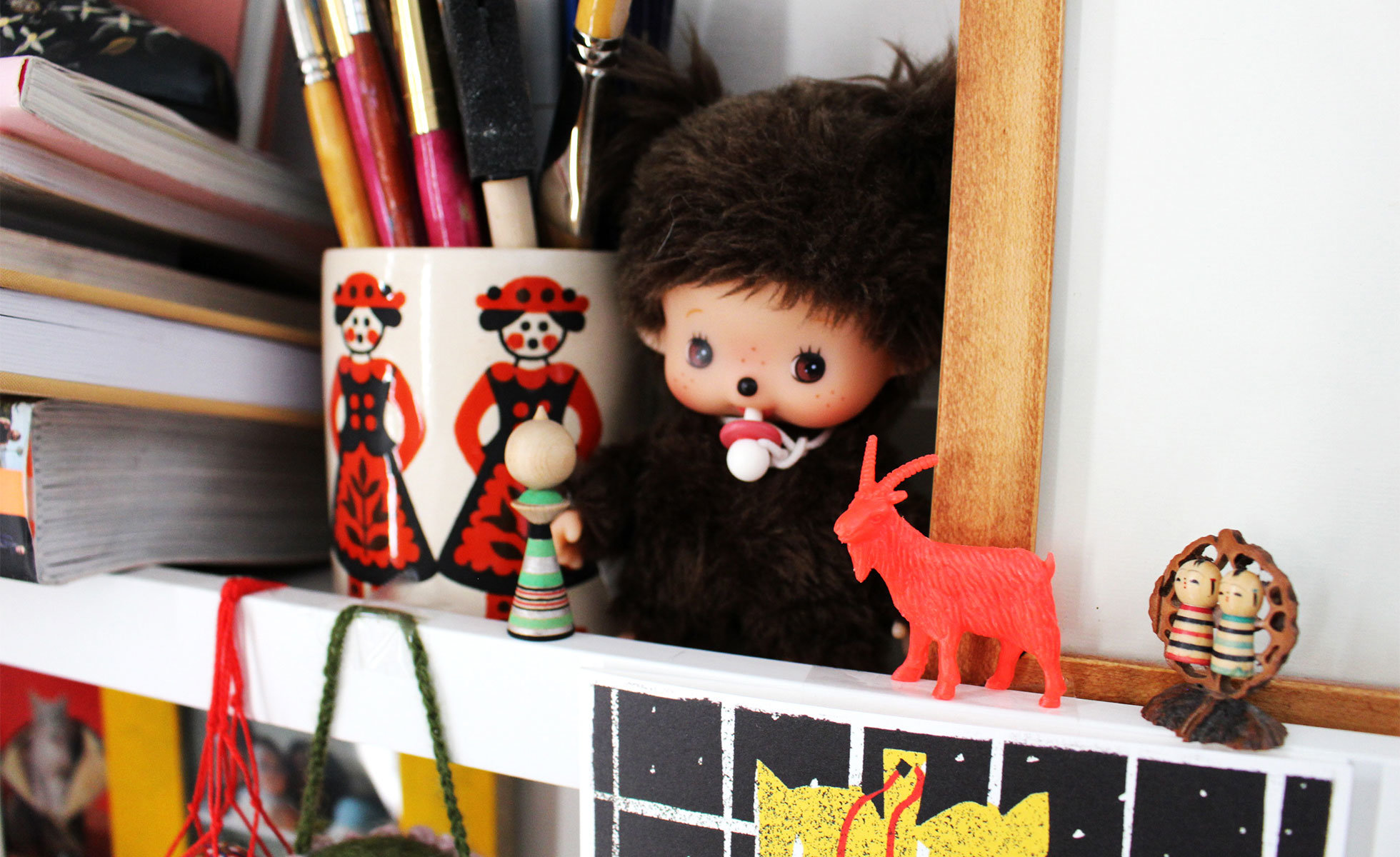 Do you have any New Year's traditions? How do you plan on celebrating?
I grew up in Japan, and New Year's Day is the biggest holiday there! My family and I would binge eat the traditional Japanese New Year's dishes, such as Osechi, Ozoni and Toshikoshi Soba, while binge-watching Owarai (Japanese stand-up) shows. We'd also visit a shrine and get Omikuji (fortunes), send and receive New Year's cards from loved ones—just like American holiday cards, they include family photos and recent updates, so it's fun to see what everyone is up to. Also, as a kid, I received Otoshidama—little envelopes with cash—from relatives, and I remember buying a lucky bag with that money—what a full-circle moment!
What are your hopes for 2022?
I hope I'm able to visit my family in Japan again.
One beauty product you can't do without?

Let our 2022 Lucky Bags bring all the good vibes as you start the new year, and check out more of Asahi's work on her website or Instagram.
Photos courtesy of Asahi Nagata. Illustrations by Asahi Nagata. Lucky Bag 2022 art direction and graphic design by Christina Fung.
---
View Original Article