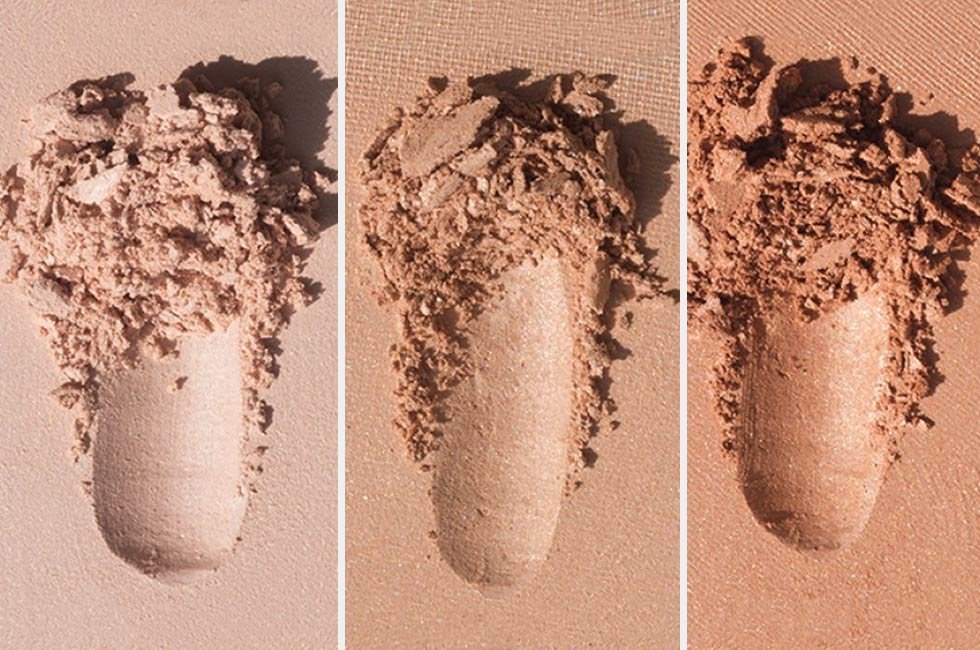 The days are finally getting longer, and celebrating Spring is easier when you have a good highlighter to keep you looking luminous under the sun. Safe to say, Glow Up by Ellis Faas is quickly becoming our new favorite formula.

What makes this highlighter stand out? The three shimmering shades incorporate micronization technology. This means the reflective minerals that make up the formula have been broken down as small as possible to create a smooth and natural-looking finish with no disco glitter trailing off. The oil-free pressed powder also contains vitamin E which, when applied, can boost the production of natural vitamin E from your own skin.
The three peach-toned shades vary from a fair-shaded Porcelain (S501) to sun-kissed Satin (S502) to cocoa-colored Deep Glow (S503). Highly versatile, each tone can blend in or create a more dramatic look on a variety of skin tones. Why not create a summery bronze glow on fair skin with the satin shade? Or use the Porcelain Glow to highlight a dramatic contour look on a dark complexion? The shimmers can also create a standout shadow look when applied over an eye primer.
If you're looking for a quick fix for a dull post-winter complexion, we're betting on this being your new best bud.
---
View Original Article