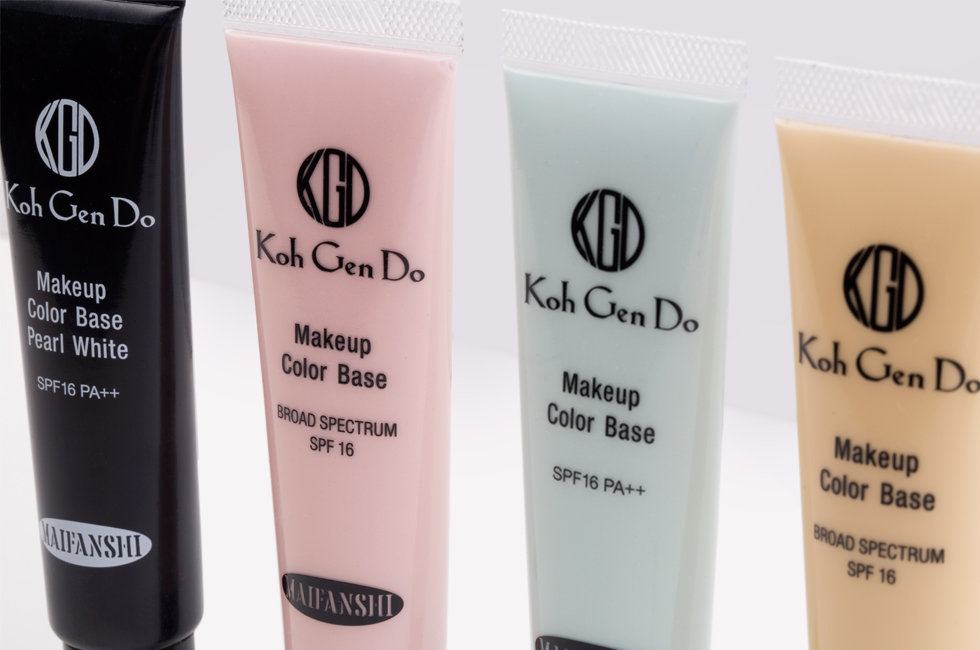 Koh Gen Do was founded with a vision of providing high-performance, natural, skin-protecting cosmetics. The result is a dramatically different makeup brand that combines classic luxury with a modern approach to ingredients. In this age of endless selfies and the unforgiving technology of HD, Koh Gen Do has created products that perform well for every face in any situation.
Based on traditional asian botanicals and essential oils, the brand's original collection of skin care quickly expanded to include an innovative color line that is both glamorous and eco-friendly.
I recently sat down with Diane Nakauchi, the CEO of Koh Gen Do to learn about their Maifanshi Makeup Color Base collection. These color-correcting products enable you to lift tired skin, get rid of fine lines and imperfections, and put forward a flawless, natural-looking face. Diane tells us how they work and the best way to apply them.
James Vincent: At Koh Gen Do the philosophy is about every makeup wearer achieving radiant skin. How do Koh Gen Do products help a person achieve this?
Diane Nakauchi: At Koh Gen Do, we feel that the skin has the ability to preserve itself against many different negative environmental factors as well as emotional & physical stress. It should recover quickly from any changes—even a negative reaction to a product or situation. It is normal and even expected that healthy skin will display irritation from products that contain ingredients that do not work with the skin.
But many times, even 'healthy' looking skin without any irritations will still not look plump and smooth nor will it feel that way to the touch. This is often because the health of your skin is not at its best.
Our products use the most skin-identical botanical ingredients that can easily be assimilated and absorbed without irritation. We focus on softness and hydration—soft skin is the first indicator of healthy skin and it requires fluid to maintain a healthy feel.
JV: What was the first inspiration behind starting Koh Gen Do?
DN: In the 1980's, Japan first started working with HD, which has brutal clarity. Our products were developed in response to the new technology because you could no longer just cover up your skin with makeup and have it look natural on camera. We've known this since the start of our company and have developed products to support the naturally soft, hydrated qualities of the skin so that it looks its best both to the naked eye or through an HD lens.
JV: The Maifanshi Makeup Color Base products are designed to be used before foundation. What are some of the benefits of the color base line?
DN: The Color Bases are designed to:
Correct and diffuse the irregular colorations on your face.
Brighten the skin.
Minimize pores and fine lines using specifically cut mineral powders. These mineral powders reflect light and cancel out the shadows created by an uneven surface.
Create a stable base to prevent the foundation from being absorbed by the skin which decreases coverage. The new gel technology stabilizes the base further so the foundation will keep a smooth finish during wear.
Absorb oil by use of specific powder cuts.
JV: In an age of HD camera and endless iPhone selfies, how does color correction perfect the skin differently than traditional foundation and concealer application?
DN: Foundation can no longer be the only product used for coverage as it will often appear thick behind the lens or to the naked eye. The goal is to create a more translucent canvas that looks like 'real' skin. This can be achieved by first starting with a Color Base applied in a sheer layer. Our color products are created to 'fit' into your skin and not 'sit' on top of it. The mineral powders are specifically cut so that the product lays down on the skin with a really fine texture to 'fit'.
You apply all of our foundations and Color Bases using the stippling method, not blending, as it will mix all the layers together—we want to keep the natural dimensions that layering provides instead of creating a flat finish. We want to eliminate the possibility of your complexion looking dull and flat.
JV: Does color correction with Maifanshi Makeup Color Base products alleviate the need for traditional concealer?
DN: Using the Color Base will greatly decrease the need for a traditional concealer, but for deep discolorations you will want to combine the Color Base with a concealer for a flawless appearance.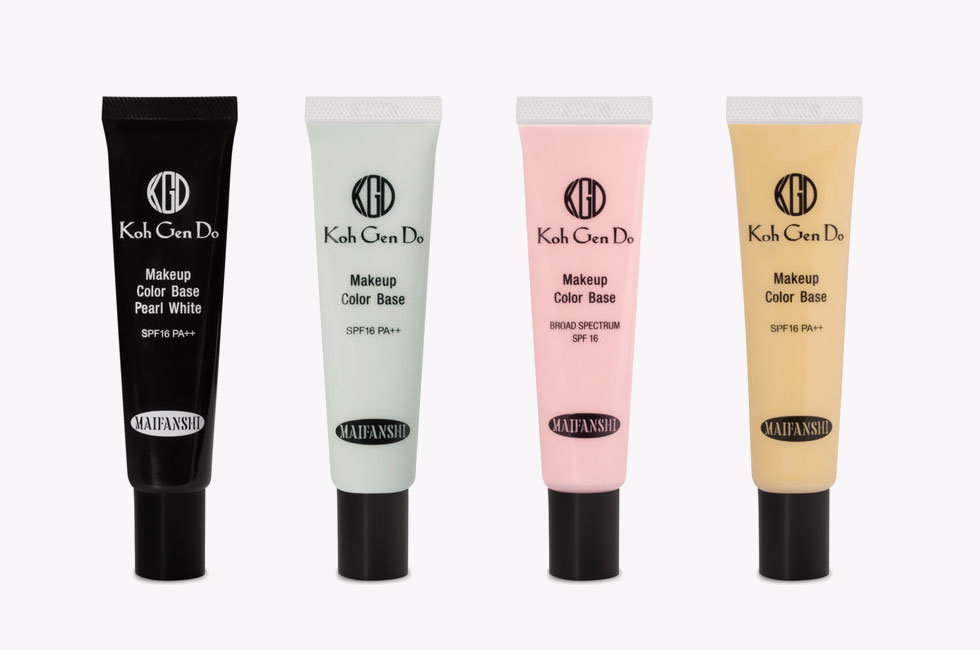 JV: Color correction and color theory are fundamentals of great foundation application. How does a makeup wearer know which base is best for their complexion?
DN: Pearl White is for a fair-to-medium skin tone. It gives a glow, brightens and diffuses pores and fine lines.
Green is for fair pink-based skintones. It brightens and diffuses pores and fine lines.
Lavender Pink is for fair-to-medium pink-based shades. It neutralizes the dull yellow, brightens the skin and gives clarity.
Yellow is for light-medium to medium-dark yellow-based skin tones. It brightens and diffuses pores and fine lines.
JV: Do Maifanshi Makeup Color Base products pair well with primers and beauty oils?
DN: The Color Base is a primer and should not be mixed with another primer. You can pair it with any beauty oils, but the coverage will change if the beauty oil is not highly filtered—when the oil moves and settles throughout the day, it will move the mineral powders in the product.
Our major emollients are a blend of jojoba, olive squalane, and shea butter, which we find are the most skin-identical and healing.
JV: Take me through my makeup application if I add Maifanshi Makeup Color Base to the process?
DN: After skincare prep you will:
Conceal any dark discolorations with a concealer. If it is only a small area, then you can conceal as your last step, after foundation.
Apply the Color Base in a stippling method so that all the sides of lines and pores are covered. The stippling method (patting) is used so that you do not blend your concealer layer and Color Base/Primer layer together. Depending on your skin, you will apply the Color Base in only the highlighting zones. You can apply it on the entire face if you want a full face color correction—many who use Lavender Pink will do this. Start with a sheer layer and build more on top if needed. The Color Base is what brings more translucency & brightens your skin.
Then you apply the foundation over this by using the stippling method again to avoid blending the layers together. Add concealer to any remaining areas of discoloration if necessary.
---
View Original Article