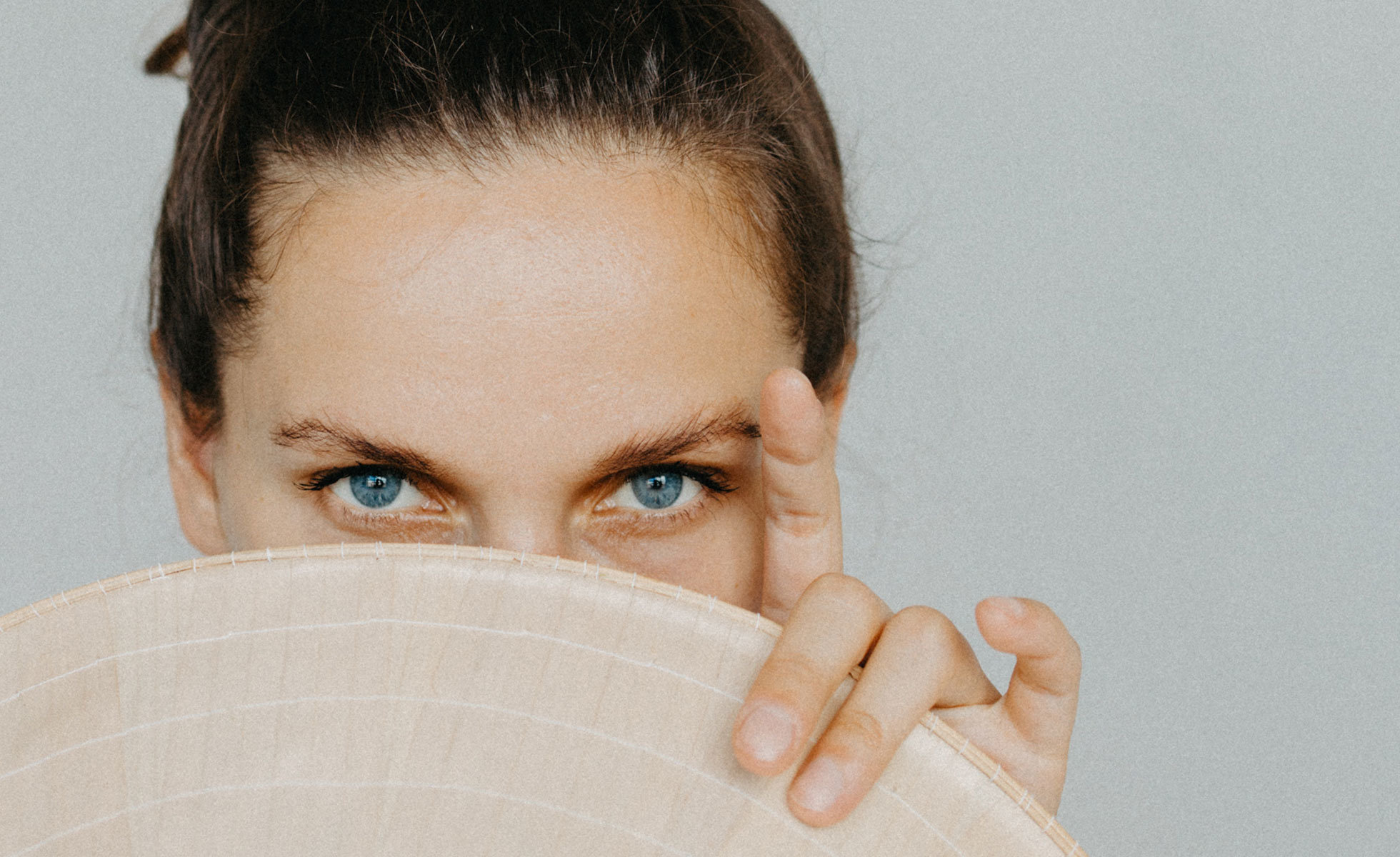 Shapely brows don't grow overnight. The long, yet fulfilling growth process involves patchiness and stray hairs along the way—but resist the urge to tweeze. Below are ways to manage your half-grown out situation, so you can confidently rock what you have on your way to fuller arches.
---

Build out your growth with an ultra-slim brow pencil
Make stray hairs work to your advantage by building off growth with an ultra-slim pencil to fake fuller brows. Use a precise, micro-tipped pencil, like Anastasia Beverly Hills Brow Wiz, to create hair-like strokes in sparse areas of the eyebrow. Use the spoolie to blend old and new growth for a natural-looking finish.
---
Get brow pomade to combat droopiness throughout the day
Since you won't be trimming your arches for a while, you may notice some droopy strands. Be sure to have a re-workable pomade like Surratt Beauty's Expressioniste Brow Pomade to keep strands lifted without stiff, crunchy results. Sweep on after filling brows to shape and hold your look in place.
---
Bring on the volume with a tinted brow gel
Instantly pump up the volume while you wait for naturally voluptuous arches. Swipe on a tinted brow gel when you don't have extra time to fill in with pencil to give sparse strands an extra oomph. This volumizing fiber gel from Hourglass delivers perfectly-imperfect definition to complement the feathery nature of brow growth for natural-looking enhancement.
---
Invest in a brow comb and clear brow gel for a polished, all natural look
Brow growth may bring with it some unruliness, but just remember it's all part of the journey. To combat crazy-looking strands without filling everyday, make sure you have a brow comb and spoolie on hand at all times. This one from Billy B offers the best of both worlds—a comb to create strand separation and a spoolie to shape hair, ensuring seamless flow in the same direction. Seal it in with a clear brow gel to keep the look in place. Added bonus: get yourself a gel like Charlotte Tilbury Brow Fix, which also conditions strands with shine-boosting panthenol and hydrating watercress extract.
---
View Original Article