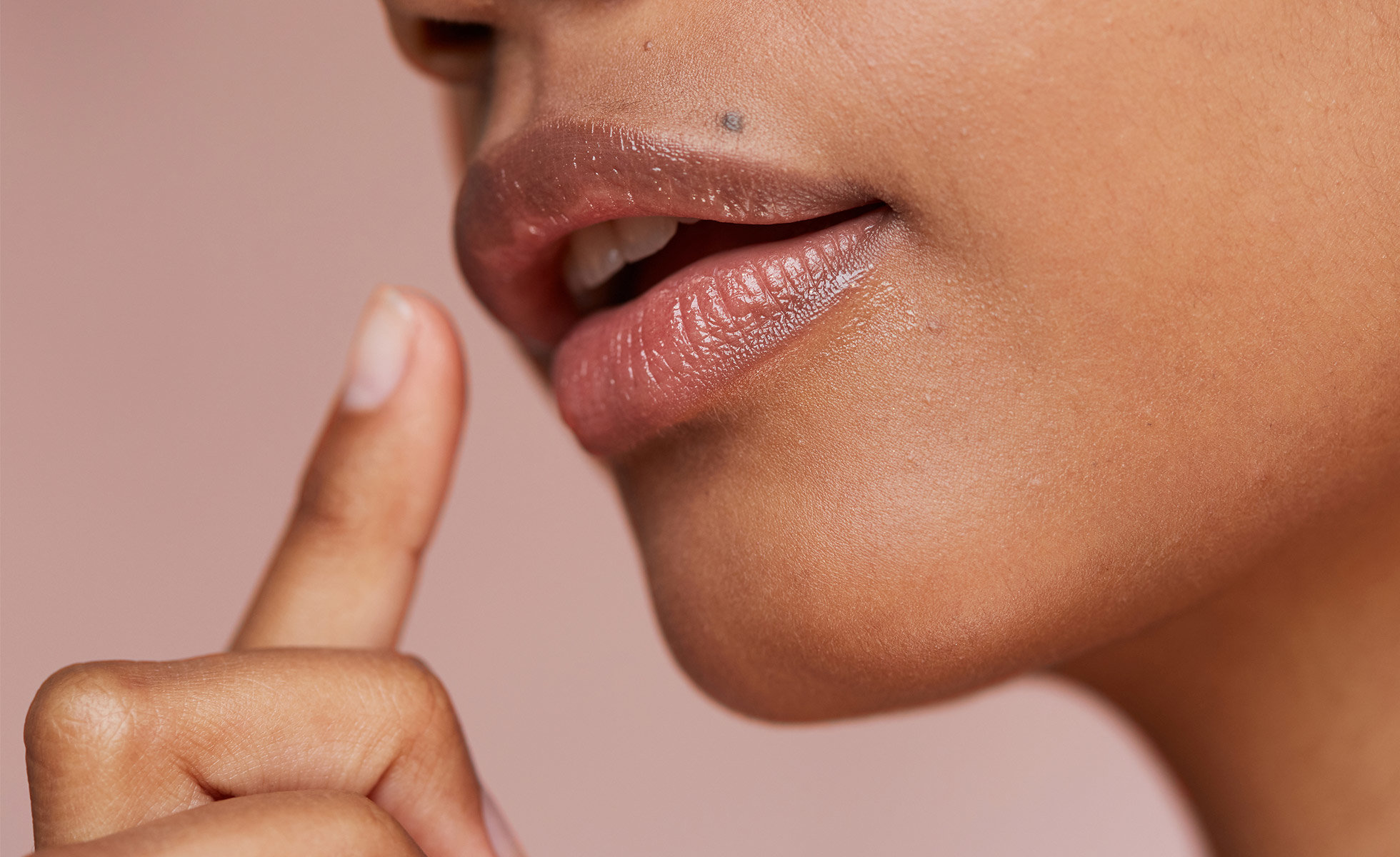 With winter comes a battery of annoying personal-care problems—staticky hair, ashy skin, dry-as-the-Sahara-desert hands. But perhaps the worst of them all is chapped lips. Aside from being downright uncomfortable—sometimes even painful if they start to crack—chapped lips are also unsightly, especially under your favorite lipstick. Below, our beauty editors share their top tips to help care for your lips during cold, wintry weather.
Draw in hydration with humectants
We know it can be tempting to slather on any old lip balm and call it a day. But stubbornly dry, chapped lips call for deeper hydration. Enter humectants, a family of ingredients that draw water out of the environment around you and bind it to your skin, supporting healthy moisture levels and barrier function. Look for a lip treatment with tried-and-true humectants like hyaluronic acid and glycerin.
Beautylish recommends:
Seal it all in
Now that you've gone through the trouble of drawing moisture into your lips, it's time to make sure it stays there. Follow your lip treatment with a layer of a wax- or butter-based balm or salve. These occlusive formulas help create a protective barrier against dry air and environmental stressors, trapping moisture where it belongs—in your skin.
Beautylish recommends:
---
Try an overnight mask
Skin cells go into recovery mode while you sleep, repairing and regenerating from the day as you catch some much-needed Z's. We like to support this natural renewal process—as well as protect skin from moisture loss—with an overnight mask specially formulated for lips.
Beautylish recommends:
---
Exfoliate (carefully) to banish flakes
If persistent flakes and rough texture won't seem to go away, you may benefit from some gentle (we repeat: gentle) lip exfoliation. A weekly buffing session with a soft cleansing cloth or a lip scrub can help slough away dead skin and buildup, revealing the smoother, softer skin underneath.
Beautylish recommends:
---
Choose lip color that cares
If you're still wearing lipstick in the days of protective masks and cold weather—first of all, we salute you. Secondly, you may want to opt for a tinted balm or a sheer, hydrating lip color that nourishes skin throughout the day. These options tend to be less drying than full coverage or matte formulas, and they even help to disguise chapped, flaky texture—a win-win.
Beautylish recommends:
---
View Original Article