You've probably spied Herbivore's gemstone-colored bottles on the shelves of your favorite beauty influencers. Given the buzzy skincare brand's popularity, it may come as a surprise that Herbivore had humble beginnings: in the Seattle kitchen of husband and wife duo Julia Wills and Alexander Kummerow. It all started with a soapmaking kit—a gift from Alexander to Julia, who had just finished studying natural medicine at Bastyr University—and the rest is history. Ahead, we chat with Alexander to learn more about Herbivore's journey from DIY operation to bestselling skincare line.
How did Herbivore get its start?
Herbivore began with a simple idea: to make sustainably packaged, vegan, and natural skincare products the new normal. We started the brand with an initial fifty dollar investment—we did not have much money at the time—and hauled our first batch of soap off to the farmer's market. Within a few months we had a full range of soaps but wanted to take the brand further. With a passion for research, plants, and making things with our hands, we quickly began to expand the range of products into facial skincare, bath, and body. We took a very DIY approach to the brand. My cofounder Julia and I pretty much did it all ourselves for the first two years; we formulated the products, designed the packaging, took the photographs, ran the website, and communicated with customers. Once we started working with a few national retailers, it was time to expand our team, which allowed us to move the company out of the kitchen!
---
Herbivore has grown from a small Etsy shop to a popular brand sold all over the world. What have you learned along the way? What were your biggest challenges?
---
So many lessons have been learned, but I think my biggest takeaway is that you can accomplish great things if you just keep working at it one day at a time. Break down the steps that you need to take to get to your end goal and give yourself realistic to-do lists along the way. We grew Herbivore in a truly unique way—we did not partner with any professionals in the industry, and we really took our own rogue approach. Our goal was to shift the industry, so we felt that bringing in talent from other spaces would allow us to stay unique and truly differentiate ourselves.
---
We often found ourselves reinventing the wheel. Herbivore was growing at such a rapid pace at times it was a struggle to keep up. We did our own manufacturing, and I remember working late with the team filling Blue Tansy Resurfacing Clarity Mask with pastry bags, thinking to myself, "I think it's time to start buying machines." It was always the moments like this, looking around and thinking, "There has to be a better way." Then I'd spend the next few days or weeks learning about machines or whatever else I needed to implement. Every day is truly a learning experience.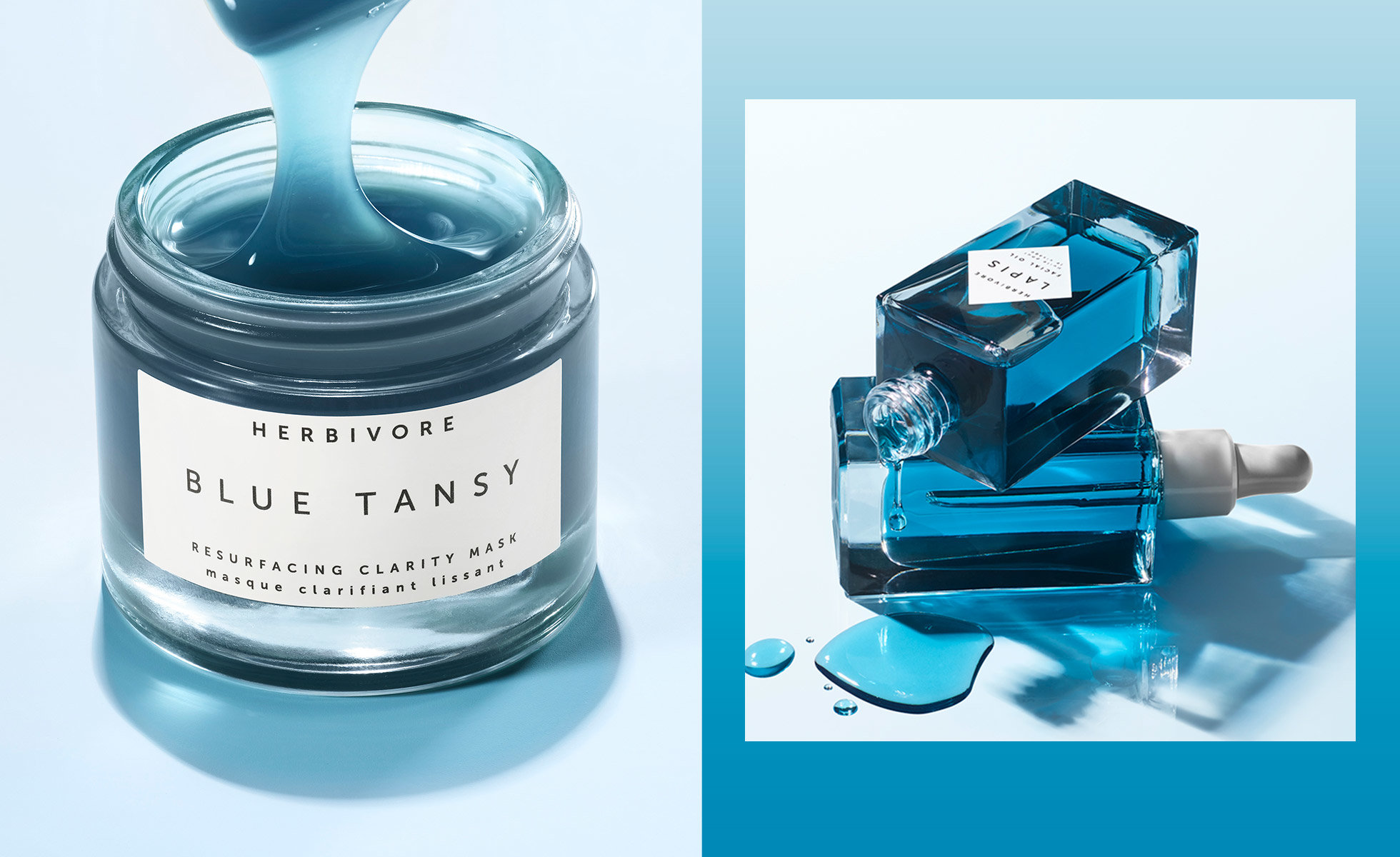 What is your approach to formulating your products?
---
That generally comes from an infatuation with an ingredient. When we developed Lapis Facial Oil back in 2014, for example, we had just gotten our hands on blue tansy oil, derived from a type of chamomile from Morocco, and it wasn't in any products on the market yet. We dropped one drop into fractionated coconut oil (which is clear) and saw what a beautiful inky blue color it was. Knowing that chamomile is an amazing anti-inflammatory and great for reducing redness, we built the product around these functions. This is our approach to almost every product in the line. We also take a sensorial approach and want to make sure every aspect of the product is enjoyable, from the scent to the color to the benefits. Another way we like to get creative is to avoid unnecessary fillers. Take our Rose Hibiscus Face Mist—instead of using plain water as a filler, we use botanical hydrosols. Coconut, rose and aloe water all deliver healthy hydration. It really helps to boost the effect of the hyaluronic acid in the formula. Each formula is made with love and a lot of thought. And when I say love, I mean love—I formulated over 130 versions of Emerald Deep Moisture Glow Oil until I felt like it was ready for market. These are my babies, and they need to be perfect!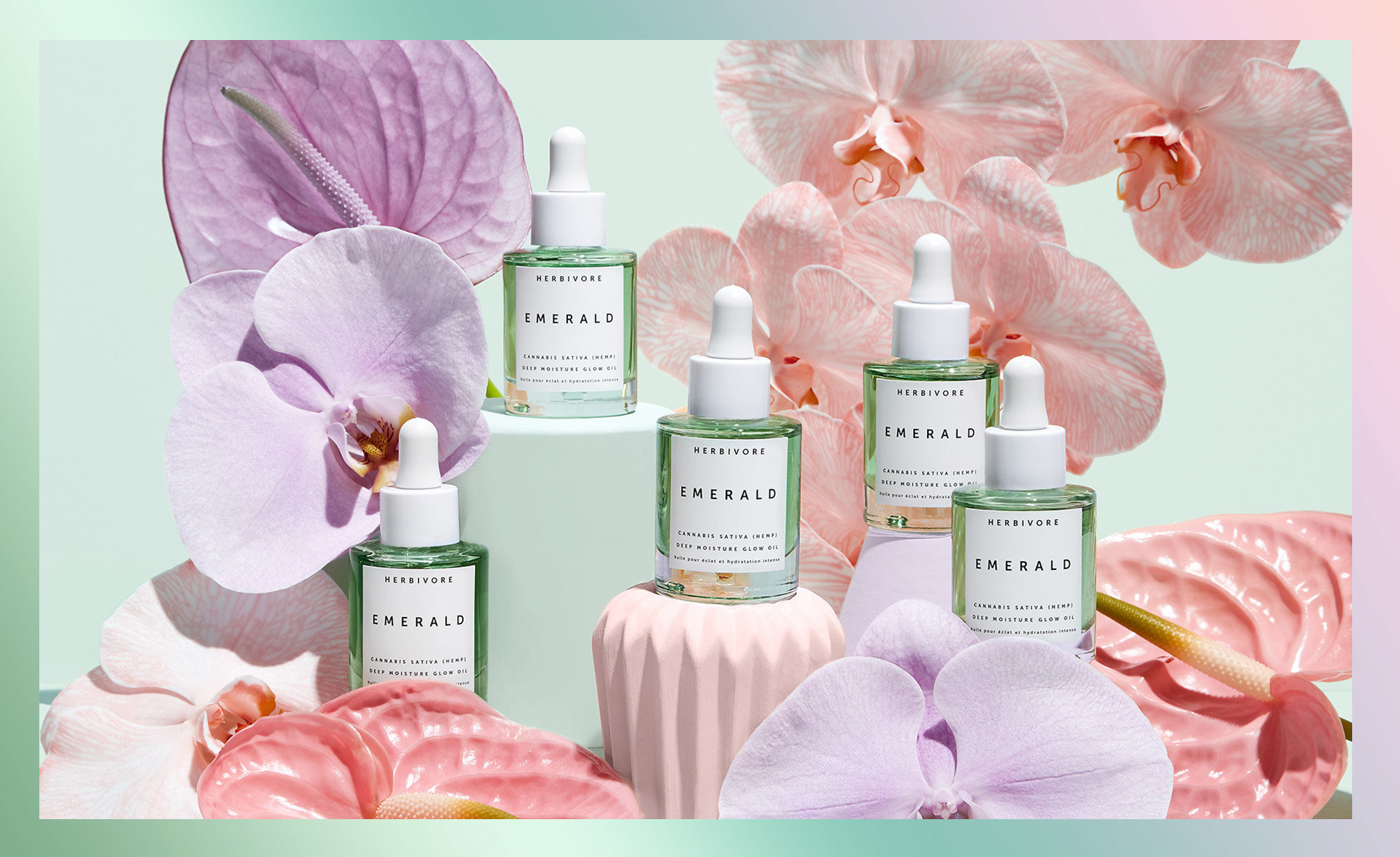 Why is the sensorial experience of your products so important?
---
Skincare is about caring for yourself and loving yourself. This should be a positive experience all around! A smell can transport you to so many worlds within yourself. It can trigger nostalgia, relaxation, creativity, or invigoration. We think of these aromatherapeutic experiences when formulating. Color, like scent, can evoke different moods, and we take this into consideration too! It's actually quite interesting how colors work in skincare—many cool-toned ingredients are calming to the skin, and warmer-toned ingredients are better at stimulating and invigorating the skin! It's very similar to how these colors affect the mind.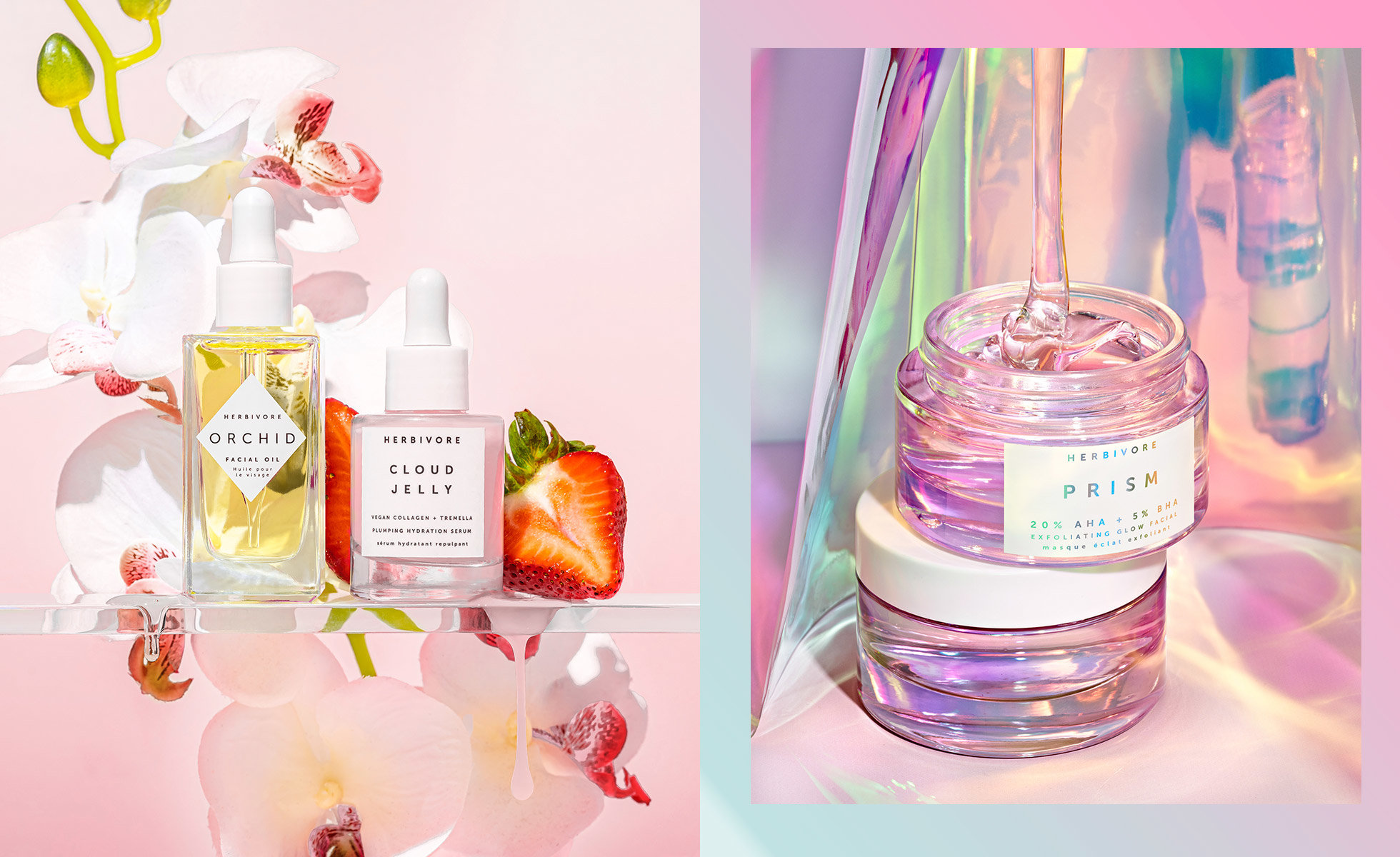 For many beauty brands, sustainability is an ongoing journey. How is Herbivore striving to be a more sustainable brand?
---
Sustainability has always been important to us! We have always packaged in glass and used 100% natural ingredients to ensure that they will break down in nature when rinsed down the sink. We use post-consumer materials to make our caps. We screenprint in sustainable inks to avoid paper labels. Most recently, we have been partnering with other brands to discuss ways that we can push the beauty industry to be more sustainable. When we come together, we have power in numbers that allows us to lobby for climate change initiatives and to push harder on suppliers to come up with more sustainable packaging options. We realize that we are in a space that involves consumption, so we are driven to minimize our footprint as much as possible!
---
What Herbivore product can't you live without?
---
I can't live without our facial oils! I rotate depending on my skin's mood, but lately I've been using Phoenix Facial Oil and my skin has been so happy!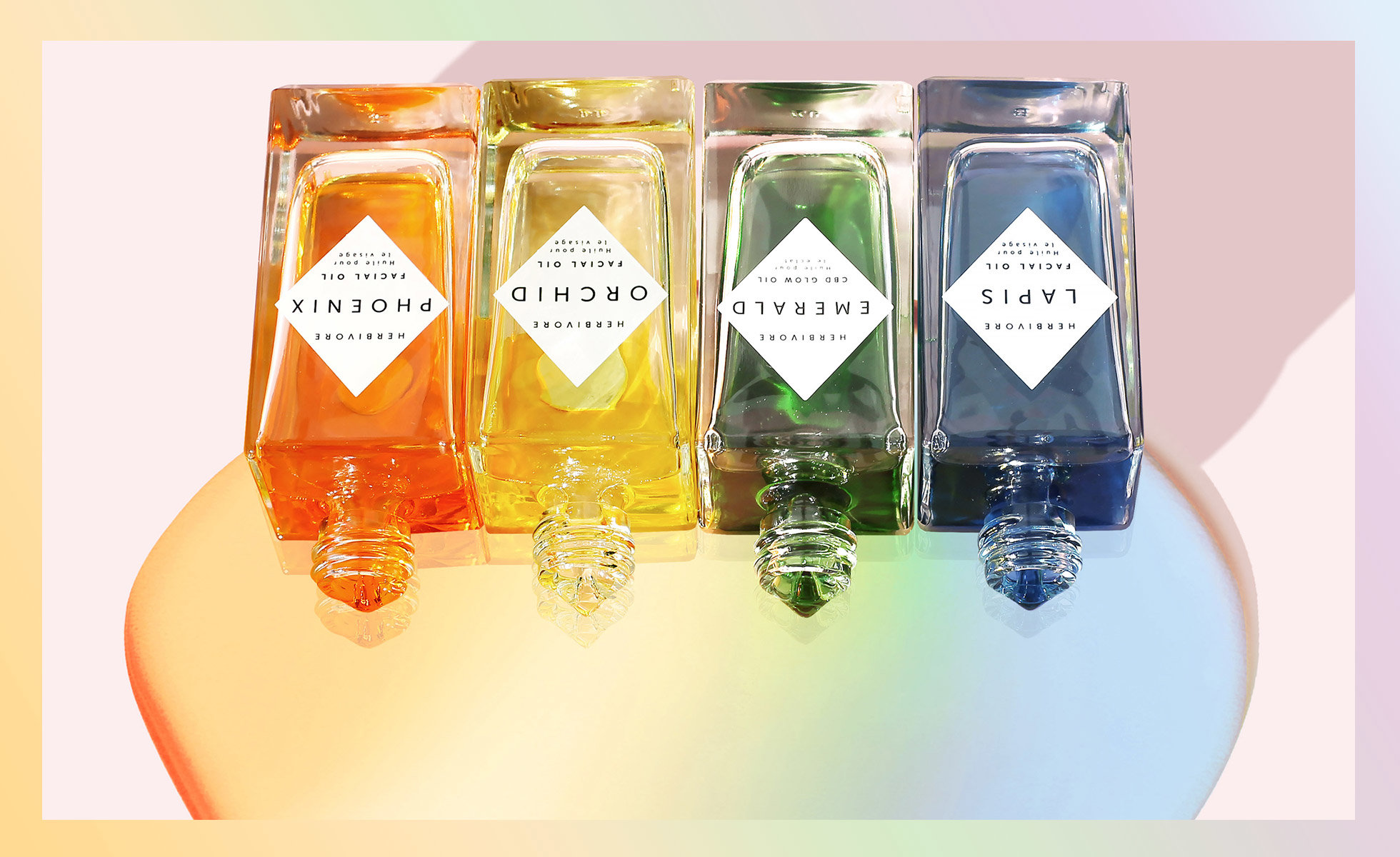 Shop Herbivore here, now available at Beautylish.
All photos courtesy of Herbivore
---
View Original Article