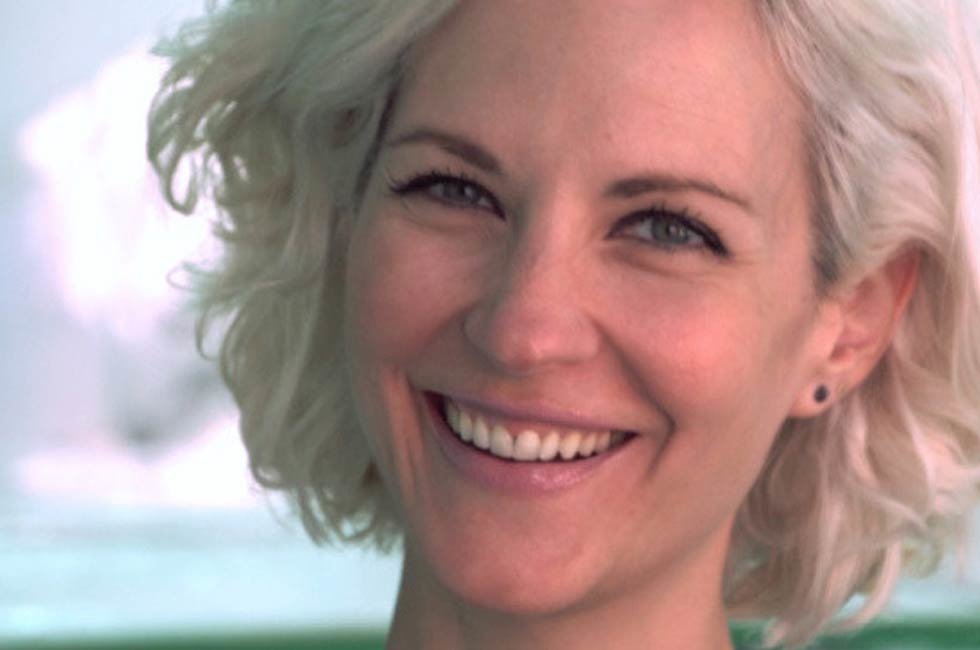 Theo Kogan, the owner and founder of Armour Cosmetics, has earned a permanent place on the list of ladies we look up to. She's had a wide range of awesome experiences—from being the front woman of 90's punk band The Lunachicks, to a high fashion model and actress. In 2008, after launching her lip gloss line, Kogan began her career as a makeup artist. Since then, she's keyed fashion shows including Rachel Antonoff, started bands such as Echosmith and Delta Rae, and her work has appeared on TV via actress Jennie Garth as well as Late Night with Seth Meyers. Theo dances to the beat of her own drum when it comes to her career, so we thought we'd track her down for some valuable advice.
What is some of the best makeup artistry advice you've ever received?
I know it sounds simple but most people don't know it–concealing that little crease under the nose and around the nostril. It may not sound earth-shattering, but it makes a huge difference. Otherwise it tends to read as dry. Or red. Or dry and red. It was James Vincent who got that through to me when I was starting out.

In the beginning, it felt weird doing other people's face. I would practice on my friends, which most of them were actually pretty happy about. A lot of my early experience came through happy accidents and things I just had to figure out on my own. So in a lot of ways, I learned a lot more through experimenting than from specific advice.
In the beginning, did you ever receive any hard advice?
I showed my makeup work to an agent pretty early on who basically told me I didn't have anything in my book worth showing—that made me feel like crap. I had a lot of experimental work in my book at the time and they wanted to see more natural looks. The experience didn't make me feel good or like I wanted to go back once I had more work to show. It made me say "I'm gonna do it my own way" which is basically what I've been doing my whole life.
What advice would you like to share with aspiring makeup artists?
Even though it stung, it was true what I learned with the agent. New makeup artists tend to want to do more crazy and imaginative makeup, but what most clients want above anything is clean basic beauty. If you're working on building your book, avoid putting in too much "kookoo" makeup in the beginning.
Products for your face are really important too because there are so many people with allergies. I've been on jobs where say, someone is allergic to soy, and I realize how much of that ingredient is in various products and creams—even in makeup. There are tons of cheap products that may have a good payoff, but I've used everything from drugstore to high end makeup and I'll find like, certain cheaper brands might look really amazing but I'll have a reaction to them which makes me not want to use them on anybody anymore. I'm really sensitive to products so I'm a good guinea pig for that type of stuff.
The same goes for tools, they're really important too. I've bought really cheap brushes in the past but often they just don't perform. The materials they tend to be made out of are often on the stiffer side and they don't pick up and pack in as much color as they should. Your tools are really key to what you're doing, so I'd definitely say invest in good ones.
---
View Original Article