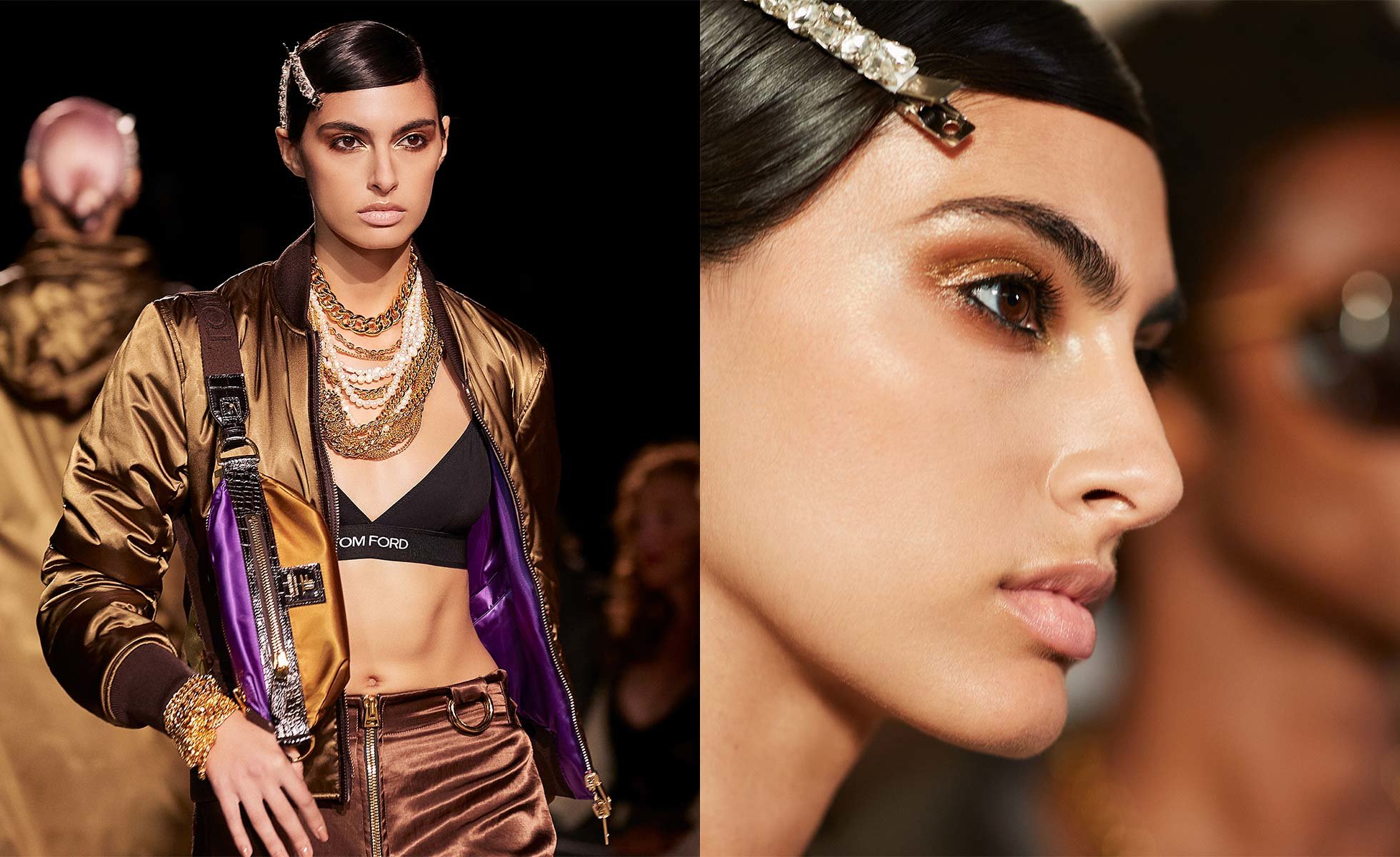 After over a year of lockdown, New York Fashion Week (finally) reintroduced in-person fashion shows. If you're still swooning over this year's jaw-dropping looks, you're not alone. But while the fashion was as show-stopping as ever, it was the beauty looks that really caught my attention. As a beauty editor, can you blame me? The biggest standout—to no surprise—was Tom Ford. Year after year, he has yet to disappoint.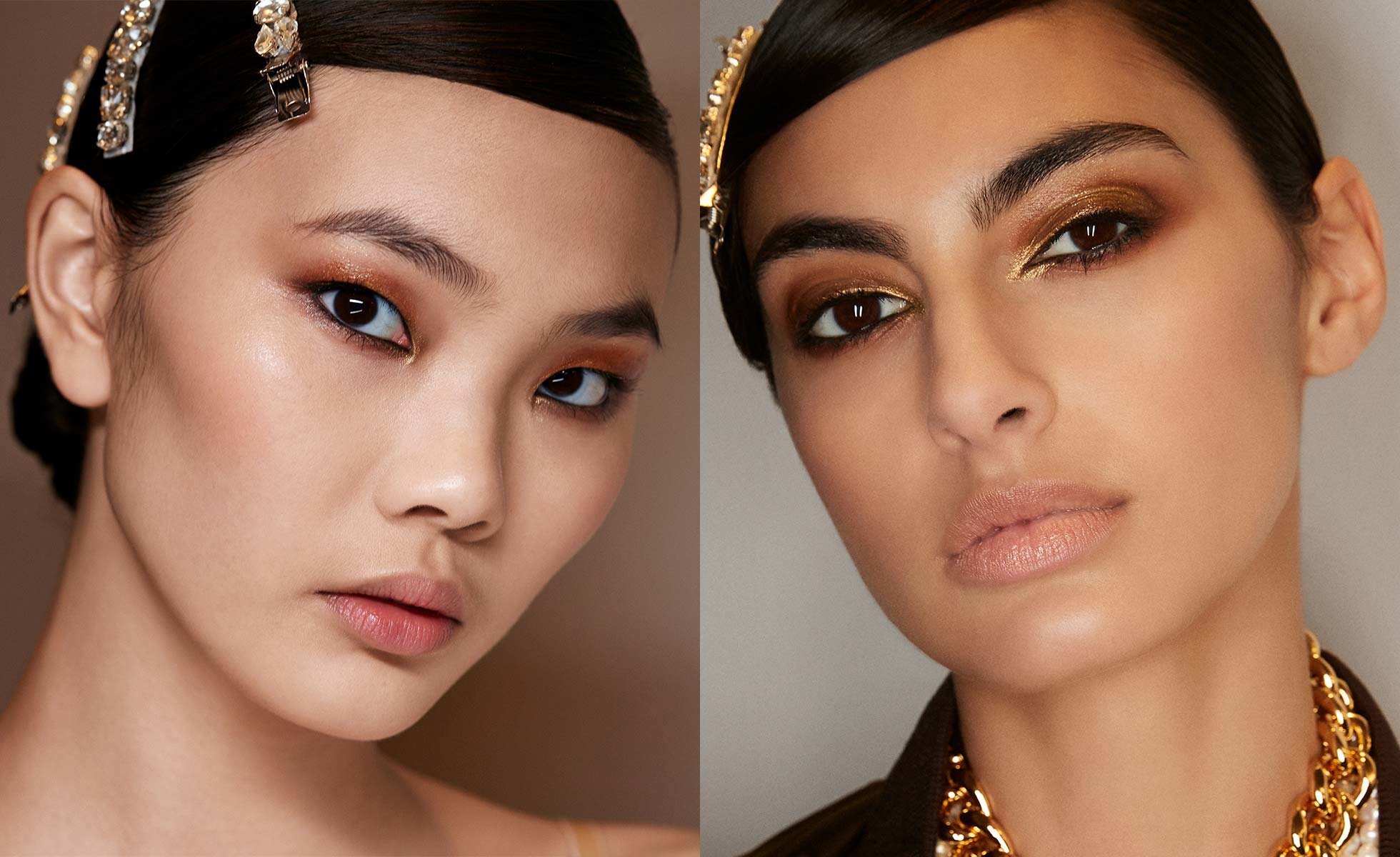 ---
The show's makeup artist, Diane Kendal, revealed that the show's beauty inspiration was none other other than Tom Ford himself. Inspired by Tom Ford's 1996 runway show, the stunning models donned sultry lids, sculpted cheeks, and of course, some sex appeal.
---
Ready to recreate the iconic look often seen on the likes of supermodels Joan Smalls and Gigi Hadid? Here's how you can get the look.

Step 1: Apply your matching shade of TOM FORD Shade and Illuminate Soft Radiance Foundation to even skin tone and add three-dimensional radiance.
Step 2: Correct imperfections with a natural, effortless finish with TOM FORD Shade and Illuminate Concealer.
Step 3: Fill in brows with TOM FORD Brow Sculptor to add dimension and symmetry to the face, while enhancing your unique features.
Step 4: Amplify a glamorously audacious eye with TOM FORD Eye Color Quad in Golden Mink. Start by blending the lower-left rich brown shade all over the lids and along the bottom lash lines. Then, diffuse for a sultry effect.
Step 5: Add a reflective, golden glow with TOM FORD Eye Color Quad in Leopard Sun. Tap the upper-left shade along the tear ducts, brow bone, and along the crease.
Step 6: Add high-drama wings using TOM FORD Eye Defining Pen. Blend a thin line along the upper and lower water lines. Then, flick at the outer corners.
Step 7: Amplify seductive eyes by applying multiple coats of TOM FORD Extreme Mascara on the upper and lower lashes.
Step 8: Add sultry warmth to cheeks with TOM FORD Shade and Illuminate Blush in Explicit Flush. Pro-tip: use the tawny shade on lighter skin or the brighter shade for deeper tones.
Step 9: Enhance your bone structure by blending TOM FORD Shade and Illuminate highlighter along the cheekbones to draw light to your skin.
All images courtesy of TOM FORD.
---
View Original Article