We love nail polish and we love Sugarpill Cosmetics, so when we got word about their new range of nail shades, we couldn't wait to get our hands on them. Or rather, get them on our hands.
With a slew of expansions in the works, Sugarpill is starting things off with The Heavenly Creatures collection: 10 confetti glitter lacquers that suit every mood and are guaranteed to turn your plain manicure into a party.
"I rest my chin on my hand a lot while I work, so I figured I may as well have pretty nails if they're going to be in my face all the time," jokes Amy Doan, founder of Sugarpill Cosmetics.
The new line takes inspiration from stargazing, with glittery rainbow shades reminiscent of birthday cakes and the cosmos.
"When we were little, my sisters and I used to stay up late in the summertime to watch meteor showers from our backyard," Amy told us. "Those are some of the best memories from my childhood. Now I love to go on night hikes to star gaze. I like staring into the unknown and making up stories about what's out there. The answer is definitely cats and princesses." (Spy the magical cat illustrated on each bottle.)
We think everyone could use a little glitter, but which level of sparkle is right for your mood? We've got you covered below!
Glitter Beginners: The Accent Nail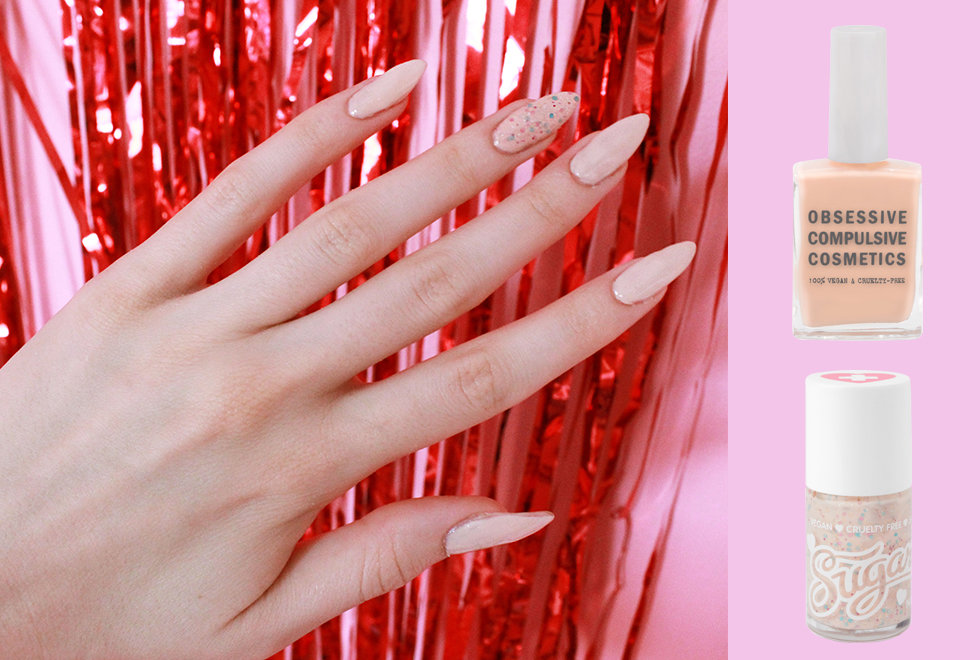 Forgo jewelry and paint a shimmering nail instead! "Glitter doesn't necessarily have to be loud," says Amy, "We make softer shades like Angel Cake, Catmosphere and Cloud Castle, which are glitters suspended in a pastel base. The pastel mutes the glitter slightly for a more subdued effect."
Tip: To put a little sparkle in your routine, pick one nail to glitter over and paint the rest with a favorite complimentary polish.
We used Sugarpill Nail Lacquer Angel Cake and Obsessive Compulsive Cosmetics Nail Lacquer in Mein Herr
Intermediate Sparklers: The Glitter Dip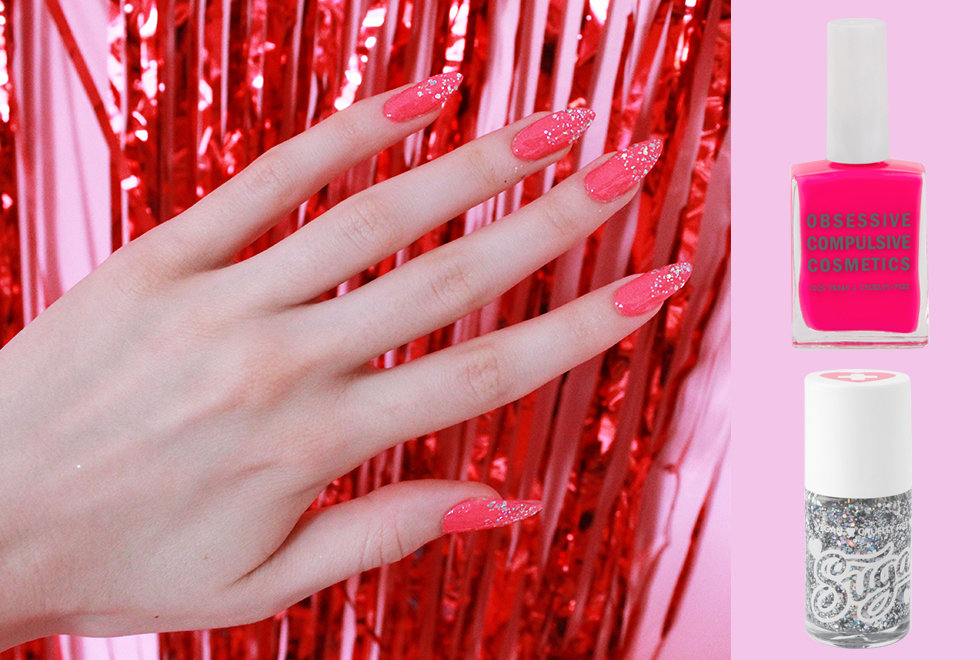 A little glitter on your nail tips is chic and easy to DIY. Pick a favorite complimentary shade for your base color and paint on two coats. Next, paint a clear-based glitter polish, just on the tips. How far down the nail bed you want to paint, and how many layers of glitter you want are both up to you. It's perfect for a special occasion, but, as Amy says, "Every day is a special occasion!"
We used Sugarpill Nail Lacquer in Electric Halo and Obsessive Compulsive Cosmetics Nail Lacquer in Anime
Expert Glitz: Paint it on thick!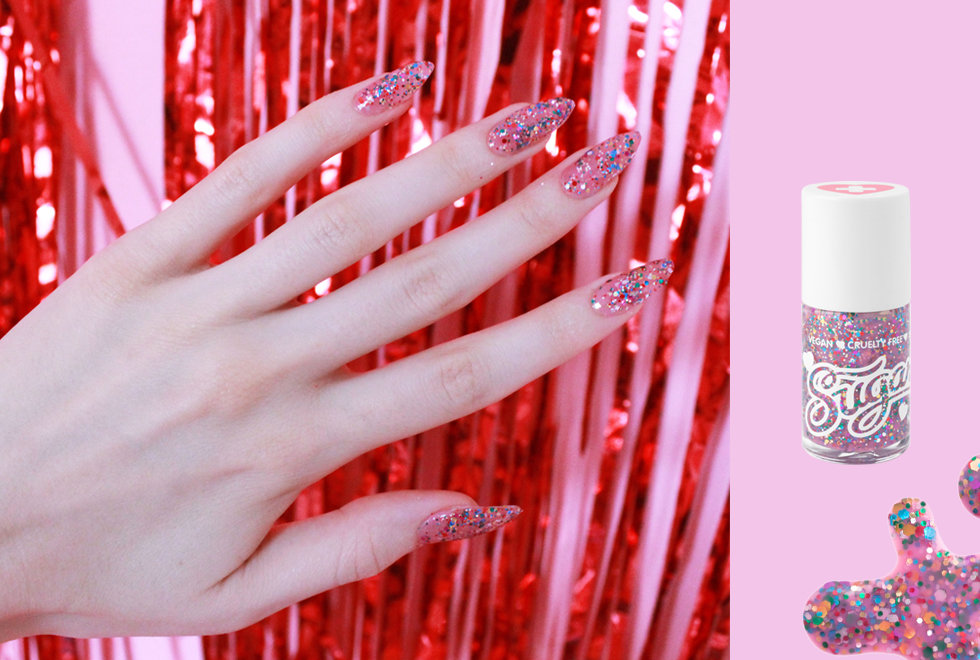 Hello, glitter addicts anonymous! Allow us to enable you. "The more you wear glitter, the more it becomes second nature, and before you know it you can't live without it," says Amy. Want even more glitter? "A lot of glitter fans who can't get enough have been experimenting with layering different combos of our nail polishes to create the most amazing custom looks," Amy tells us. "Our favorites we've seen so far are Electric Halo over Angel Cake, and Supermoon over Catmosphere! Actually, Electric Halo (holographic silver glitter) and Divinity (gold glitter) look amazing layered over everything."
We used Sugarpill Nail Lacquer in Space Junk
---
View Original Article