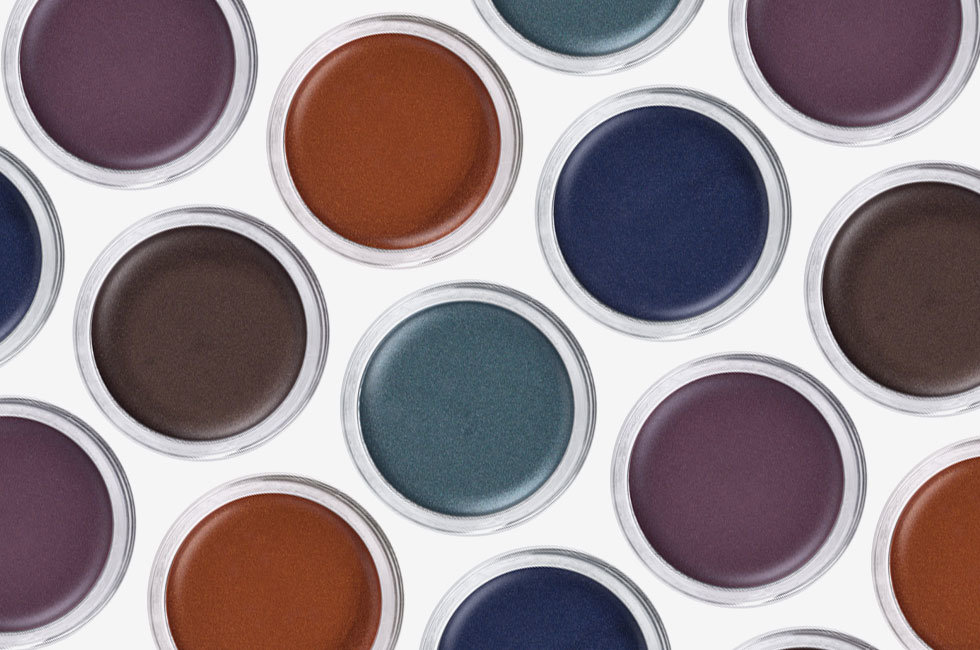 I hope, if you love big, dramatic eyeliner, that you already know about Inglot's best-selling gel eyeliners. I hope you do. I mean, maybe you're a crazed fan and already own 14 different teeny pots of the world's most perfect, rich, creamy, waterproof gel eyeliner and you're like, "Bish, please, tell me something I don't know!"
WELL. I am here to herald the news: there are five new shades of Inglot's waterproof gel liner, and babes, they are metallic. It's like the worlds of precision, opaque eyeliner and shiny are colliding, and I had a party in my bathroom mirror trying these new beauties out over the course of a few days. Here are my (gushing) thoughts:
#96: Sophistication + Daywear | shop it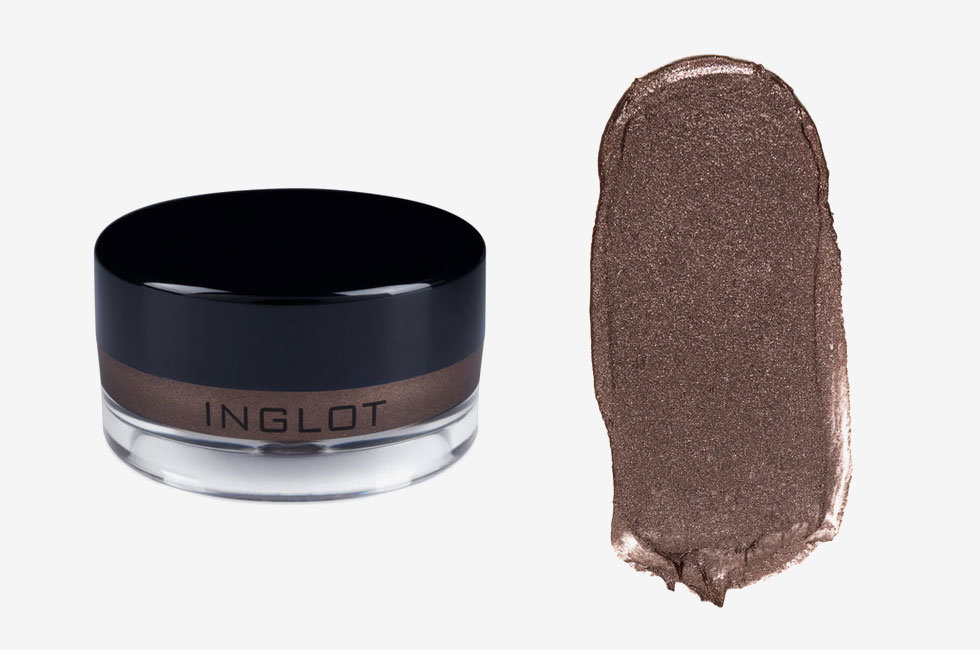 When I dipped my liner brush into this metallic mocha shade, the color applied smoothly, with no snags or tugs. I lined my top lid and did a gentle wing, then spent several seconds turning my head this way and that to watch the quiet shine of this color in the light. I had one thought: "This is subtle enough to wear to the office and I'm going to." And that is what I shall do with this—wear it as a one-step-up brown liner, and make glowy, warm cat-eyes with it. This shade would be extra-excellent on a person with a deeper skin tone than my (so white it's almost translucent) coloring.
#97: Bright as a New Penny | shop it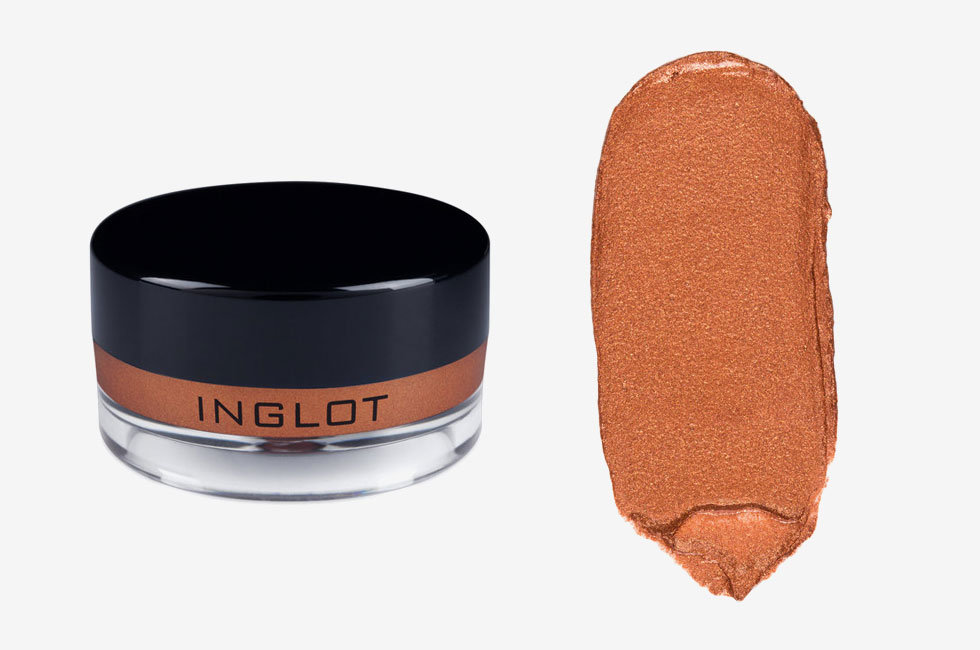 TIME TO PARTY. I love this bright copper shade, and, keeping my face bare of other makeup besides foundation, I took my brush and drew a thin horizontal slash directly underneath each of my lower lash lines, tapering them off past my outer eye. This liner, you guys. It's so shiny! And it dries in about a minute and then it doesn't budge! I wandered around the house waiting for my girlfriend to come home. She came home, kissed me, and said, "You look like an alien space babe." MISSION ACCOMPLISHED.
#98: Blue-Grey Robot Ghost | shop it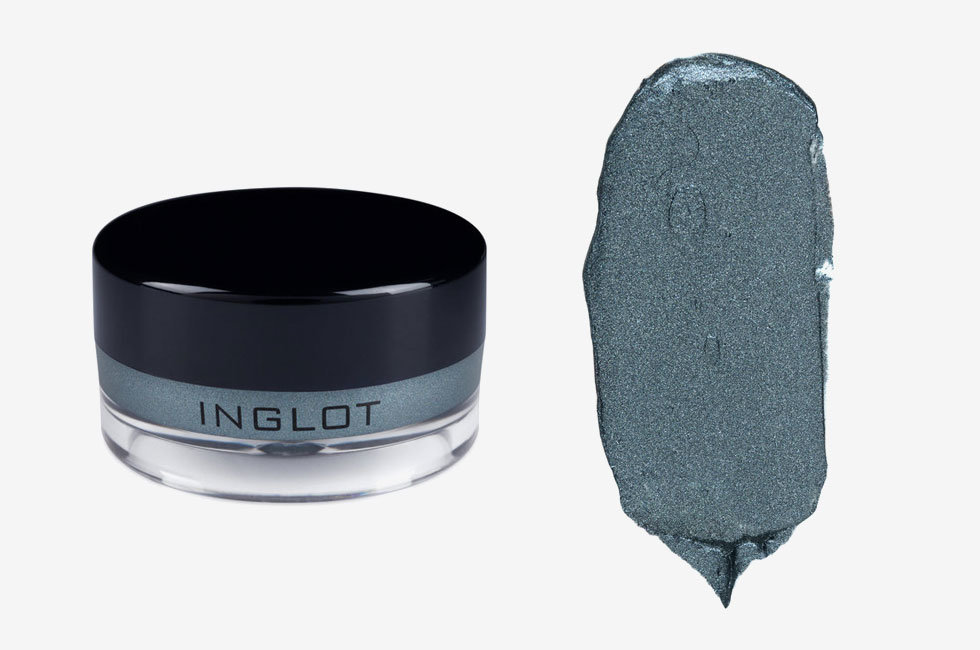 I lined my lower waterline with this elegant, blue-grey metallic shade, keeping my lashes bare, for a ghostly robot look, then winged out the liner on my lower lash line. I like the rich color payoff of these liners; you don't need to go over your work twice—they go on creamily and opaquely. You can wipe off mistakes easily with a Q-tip before the liner sets, or with a makeup-remover-soaked Q-tip after it sets. A little white mascara on the tips of my lashes and voila—a humanoid robot left behind when the world ended, tiny snowflakes sticking in her lashes.
#99: Midnight in the Garden of Evil | shop it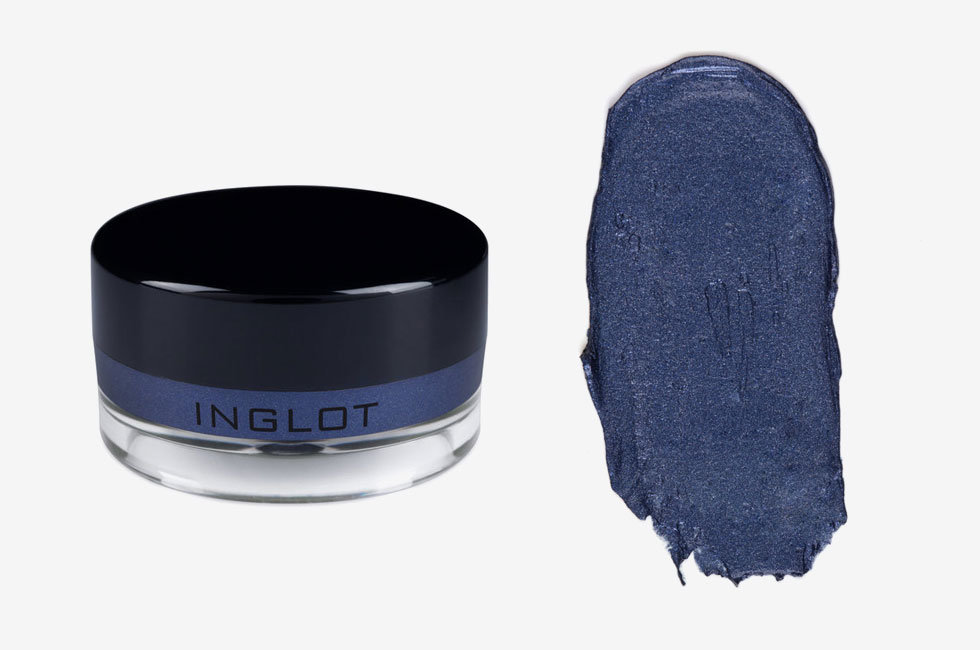 I didn't line my eyes with this deep metallic dark blue shade. Instead, I used the liner as an eyeshadow, dipping my brush into the pot and painting swathes of color across each of my lids. This inky blue with just a hint of shininess made me look demonic in the best possible way; I put on OCC Tarred, blotted to take away the Lip Tar's shine, and thought about taking my look to the grocery store to scare the checkout boys. (I chickened out.)
#100 Purple-Silver Rain | shop it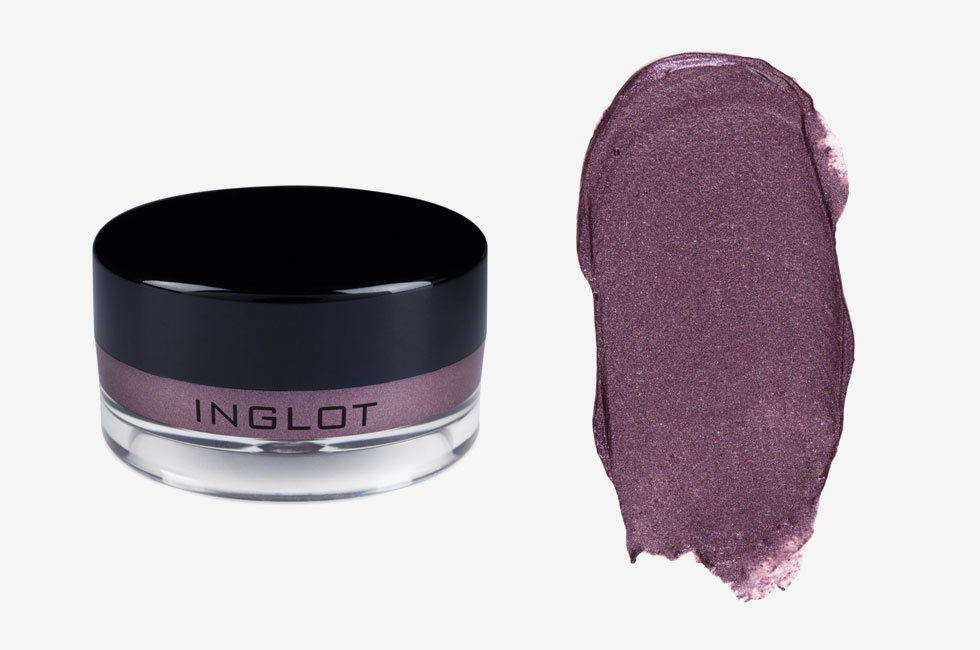 Photo: backstage at Tracy Reese S/S 2015
I had a mission—I was going to nail this crazy shadow look from the Tracy Reese show at New York Fashion Week. It turned out to be an extremely time-intensive look; I was in front of the mirror with a Q-tip, swearing, for more than a half-hour, before I had anything you could call a "final look." Each stroke of the brush delivered a huge color payoff, and it was easy to draw lines, but I definitely looked like a kindergartner had done my eye makeup. I ended up wiping it off and opting for a single, dramatic purple cat eye on a bare face, which actually looked fantastic—the subtle glint in the ultra-creamy metallic formula caught the light and made me look like an earth angel. Which is what I was going for all along!
In conclusion: I LOVE THESE METALLIC LINERS. You're going to have to pry them from my cold, dead hands.
---
View Original Article