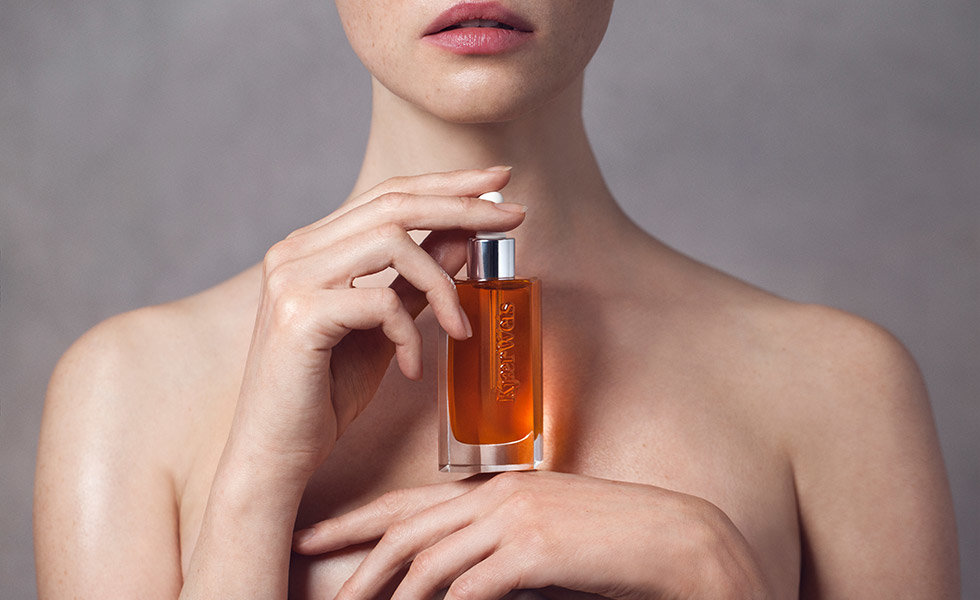 By now, you've probably heard about the many benefits of adding a facial oil into your skin care routine. Facial oils are having an undeniable moment, with top skin care experts and beauty companies dispelling the myths of our adolescent years ("Oils make your skin greasy!" "Oils cause breakouts!"). But we're willing to bet that facial oils aren't just a passing trend—they're an important part of a healthy skin care regimen, no matter if you're acne-prone, sensitive, or concerned about anti-aging.
With new facial oils gracing beauty aisle shelves left and right, it can be downright exhausting to decide which facial oil is right for you. While it's true that facial oils are for anyone, some oils are better than others at addressing specific concerns, like dryness or dark spots. Oils can also vary widely in texture, appearance, and smell. Here, our top facial oil picks, categorized by skin type to help you choose the best one for you.
Which facial oil is best for me?
The answer to this question depends on your skin type and how you prefer your oil to feel on your skin. Remember, everyone's skin is different, so we recommend patch testing a new facial oil before adding it to your routine.
Oily skin
Our pick: Indie Lee Squalane Facial Oil
If you're worried about your facial oil leaving a greasy finish, squalane is a great place to start. Derived from olives, squalane is a lightweight oil that absorbs quickly into the skin, leaving it smooth and supple without excess shine. It's packed with skin-replenishing fatty acids and antioxidants, and it's known to promote elasticity and improve texture and tone. Another bonus for oily skin types: it may even help regulate sebum production for more balanced skin.
If you're worried about looking greasy, here's a tip: lightly dampen your face with a facial mist (or plain old water) and smooth two or three drops of oil over your skin. Oils spread more easily on damp skin, ensuring that you don't accidentally use too much.
---
---
---
Acne-prone skin
Our pick: Jouer Cosmetics Daily Clarifying Treatment Oil
Repeat after us: not all oils clog pores. Many facial oils are classified as non-comedogenic, meaning that they're unlikely to cause acne and blackheads. Some facial oils may also even prevent blemishes—research has shown that oils high in linoleic acid can help sebum from hardening and clogging pores.We love Jouer Cosmetics Daily Clarifying Treatment Oil for its blend of lightweight, non-greasy, and non-comedogenic oils that nourish skin while promoting clarity. Neem oil adds antibacterial and antifungal properties—helpful if you struggle with breakouts.
---
---
---
Fine lines and wrinkles
Our pick: May Lindstrom The Youth Dew
As we age, loss of collagen and elastin from environmental damage can cause fine lines, wrinkles, and thin, crepey skin. Rich, highly moisturizing oils can have a visible impact, smoothing lines, banishing dryness, and repairing damage. May Lindstrom The Youth Dew, a blend of 20 plant oils, gets rave reviews for its hydrating and skin-plumping powers. Organic and sustainably harvested oils from avocado, sea buckthorn, pomegranate, and tamanu defend against environmental stress and improve signs of aging while coenzyme Q10 neutralizes free radicals. Plus, it smells heavenly.
---
---
---
Dry and dehydrated skin
Our pick: Sisley-Paris Black Rose Precious Face Oil
While most oils will moisturize dry and dehydrated skin, sometimes flaky faces need extra TLC. Though it feels lightweight and sinks into skin surprisingly quickly, Sisley-Paris Black Rose Precious Face Oil gets our stamp of approval for dramatic hydration. Omega-rich plum and camelina oils strengthen the skin's barrier function, protecting it from moisture loss while leaving it soft, smooth, and comfortable. If you prefer a single oil, we love pure marula oil for its radiance-boosting, skin-repairing, and deeply moisturizing effects.
---
---
---
Dark spots and discoloration
Our pick: The Ordinary 100% Organic Cold-Pressed Rose Hip Seed Oil
Yes, facial oils can even help fade discoloration from hyperpigmentation, sun damage, acne scars, and age spots. Rosehip seed oil leads the pack here; it's packed with vitamin C and vitamin A (aka rejuvenating retinoic acid) and has been shown to reverse the effects of sun damage and improve the appearance of dark spots and scar tissue. The result is a visibly brighter and more youthful complexion. The Ordinary 100% Organic Cold-Pressed Rose Hip Seed Oil is cold-pressed to retain all the oil's skin-loving nutrients, and it's affordable to boot.
---
---
---
Dull skin
Our pick: Kjaer Weis The Beautiful Oil
The right facial oil can be an especially powerful pick-me-up for dull, lackluster skin that's feeling the effects of harsh weather or environmental stress. Kjaer Weis The Beautiful Oil is an especially elegant blend of replenishing botanical oils and superstar ingredient Dioscorea batatas, a biodynamically grown root known as the "The Root of Light" for its glow-giving properties. Warm up a few drops in your hands, smooth it over your face, and enjoy bright, revitalized skin with a dewy glow.
---
---
---
Sensitive skin
Our pick: The Ordinary 100% Organic Cold-Pressed Moroccan Argan Oil
For skin that's prone to redness, inflammation, eczema, or other issues, it's best to start with a simple, nourishing facial oil that's free of fragrance. 100% Organic Cold-Pressed Moroccan Argan Oil is just pure, cold-pressed oil from organic argan kernels, so it's non-irritating and deeply soothing. A feast of lipids, fatty acids, and antioxidants (especially vitamin E) help treat inflammation, defend against moisture loss, and repair damage. It's also known to be highly non-comedogenic, which makes it a good choice for acne-prone skin. If acne isn't a concern, RMS Beauty makes an amazingly creamy raw coconut oil that's loaded with lauric acid, a fatty acid with antimicrobial, antifungal, and anti-inflammatory properties.
---
---
---
Normal skin
Our pick: RMS Beauty Beauty Oil
Even if you don't struggle with any major skin concerns, you can still benefit from a facial oil. Simply mixing a few drops into your moisturizer can help with any dryness or dullness you may notice during a stressful week or a cold, dry winter. We turn to RMS Beauty Beauty Oil as an excellent all-around source of hydration and nutrients. It has a lovely, weightless feel, thanks to buriti, jojoba, rosehip, and tamanu oils, and it's infused with herbal extracts for an extra boost of protection. In the market for a single oil? Pure argan oil is a tried-and-true, all-purpose oil for face, hair, and body.
---
View Original Article