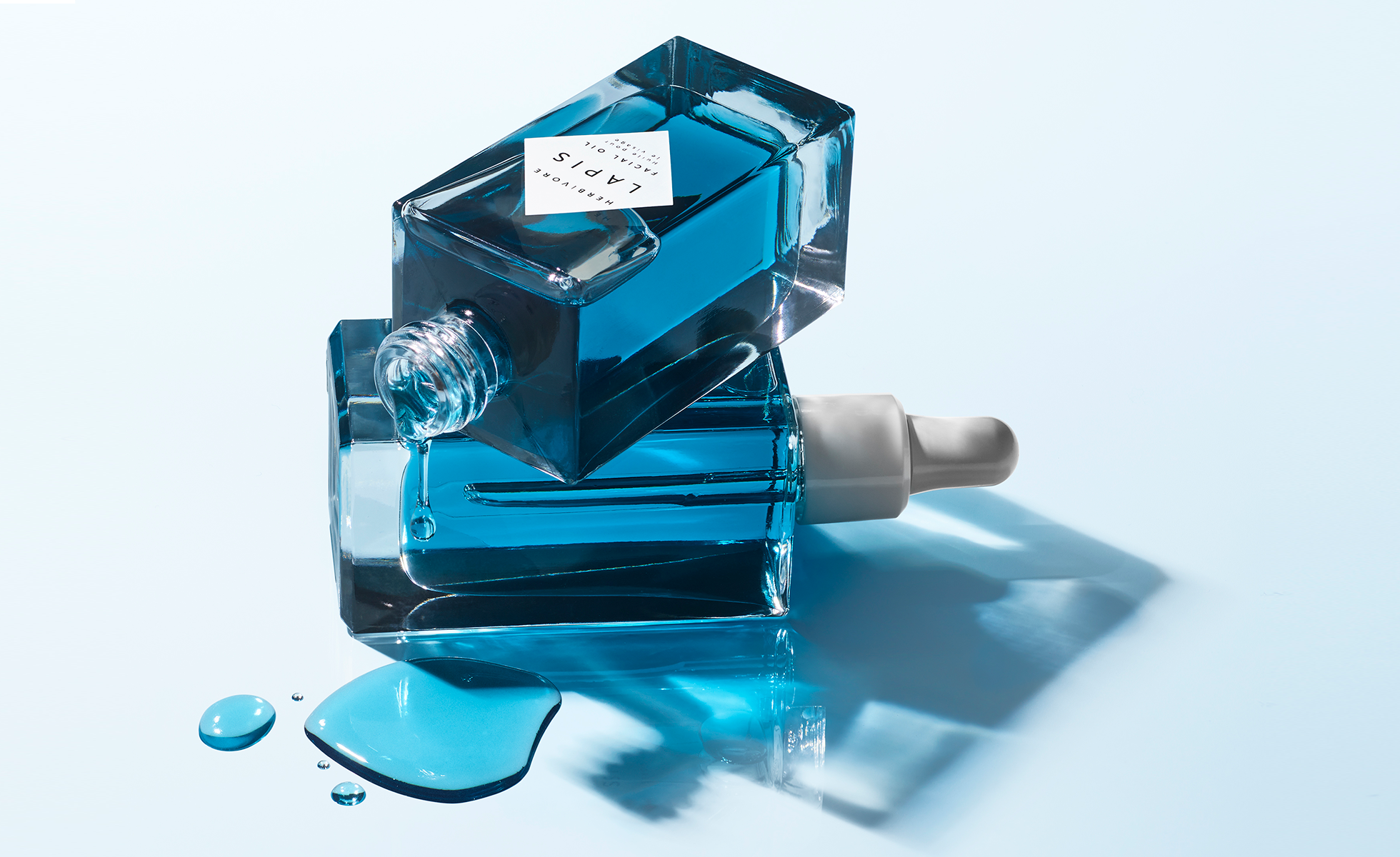 Wondering wtf blue tansy is? You're not alone. It seems like blue tansy (also known as Moroccan chamomile) took the skincare world by storm overnight. Even without many clinical studies, blue tansy is suddenly everywhere. With many impressive claims to balance oily and acne-prone skin, I tried Herbivore Lapis Facial Oil and put the new-to-me superhouse ingredient to the test. Here's how it went.
---
The oil comes in a beautiful bottle worthy of a front-and-center spot on your vanity and includes a dropper for easy application. Aside from blue tansy's captivating indigo tint, the first thing I noticed is its sweet, herbal fragrance—no wonder it's also becoming a staple essential oil for diffusers, too. Since blue tansy is similar to chamomile, it boasts a relaxing, calming scent that I love to breathe in before applying the oil on my skin. Plus, it has a lightweight consistency that isn't sticky.
---
Within a week of consistent daily use, my sensitive skin actually felt calmer and more nourished—even in the current cooler temps. It eased redness and inflammation from sporadic breakouts without overdrying the skin and balanced my oily T-zone. My skin drank it right up, leaving behind a more balanced and visibly radiant complexion—without any greasiness or residue.
It's nearly impossible to find products that naturally soothe acne and irritation without stripping the skin, so this one's a winner in my book. With its vibrant sapphire color, heavenly fragrance, and ultra-nourishing benefits, blue tansy appeals to more senses than your average botanical skincare ingredient.
---
View Original Article