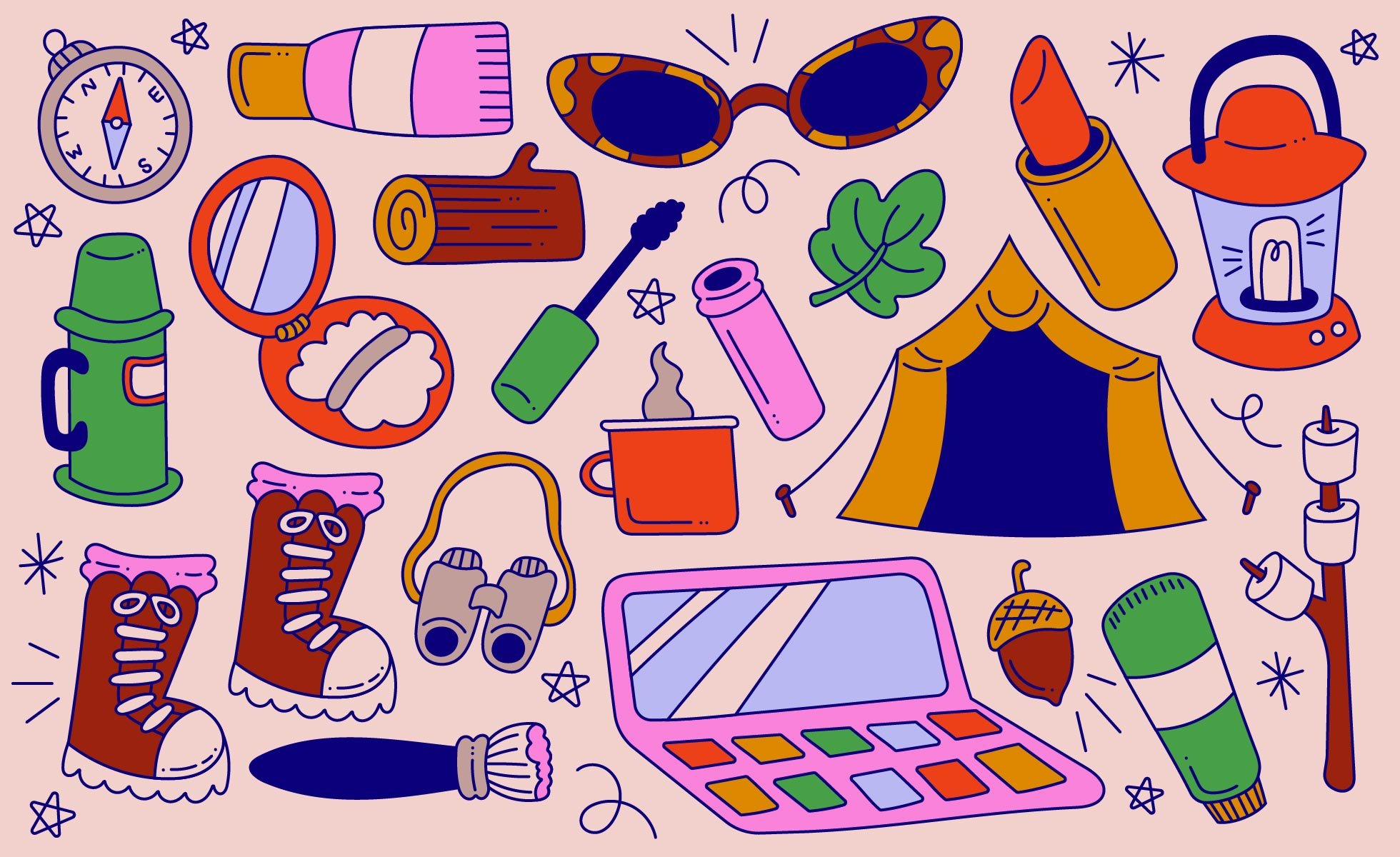 Working at the Beautylish HQ in San Francisco means that I spend my weekdays surrounded by tons of amazing products and then I spend my weekends getting myself to some of the most beautiful natural wonders of California. It may sound like a disconnect — but while some people may want to go full-Thoreau in the wilderness, I don't think ditching your beauty routine entirely is required to be in great outdoors.
---
In fact, one of the last camping trips I went on was with a group of awesome women I met through Trail Mavens. I'll admit that I was a little nervous that they might think I was too 'girly' or not 'tough enough' if they saw me putting on makeup, but my fears were unfounded. No one judged me and we ended up talking about skincare routines around the campfire. No one's beauty routine, or lack thereof, should ever keep them from enjoying the beauty of nature.
As long as you leave no trace, bring what makes you feel good and don't let anyone make you feel guilty about it! Here's my beauty-while-hiking breakdown.
---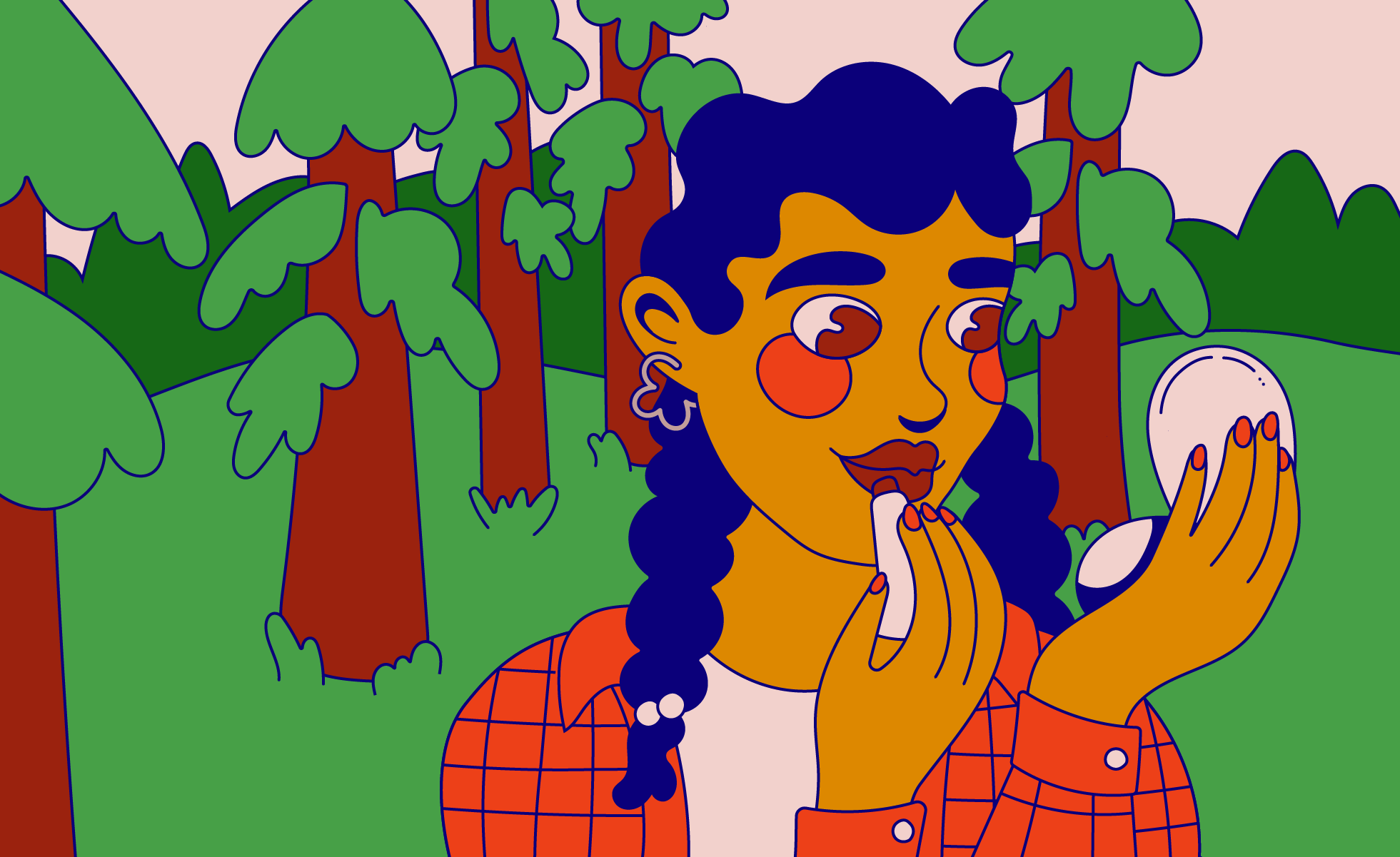 ---
When I wake up among the redwoods in Mendocino, (and after a cup of coffee), I reach for products that won't make a mess, that are easy to apply, and that have a maximum impact:
---
---
---
---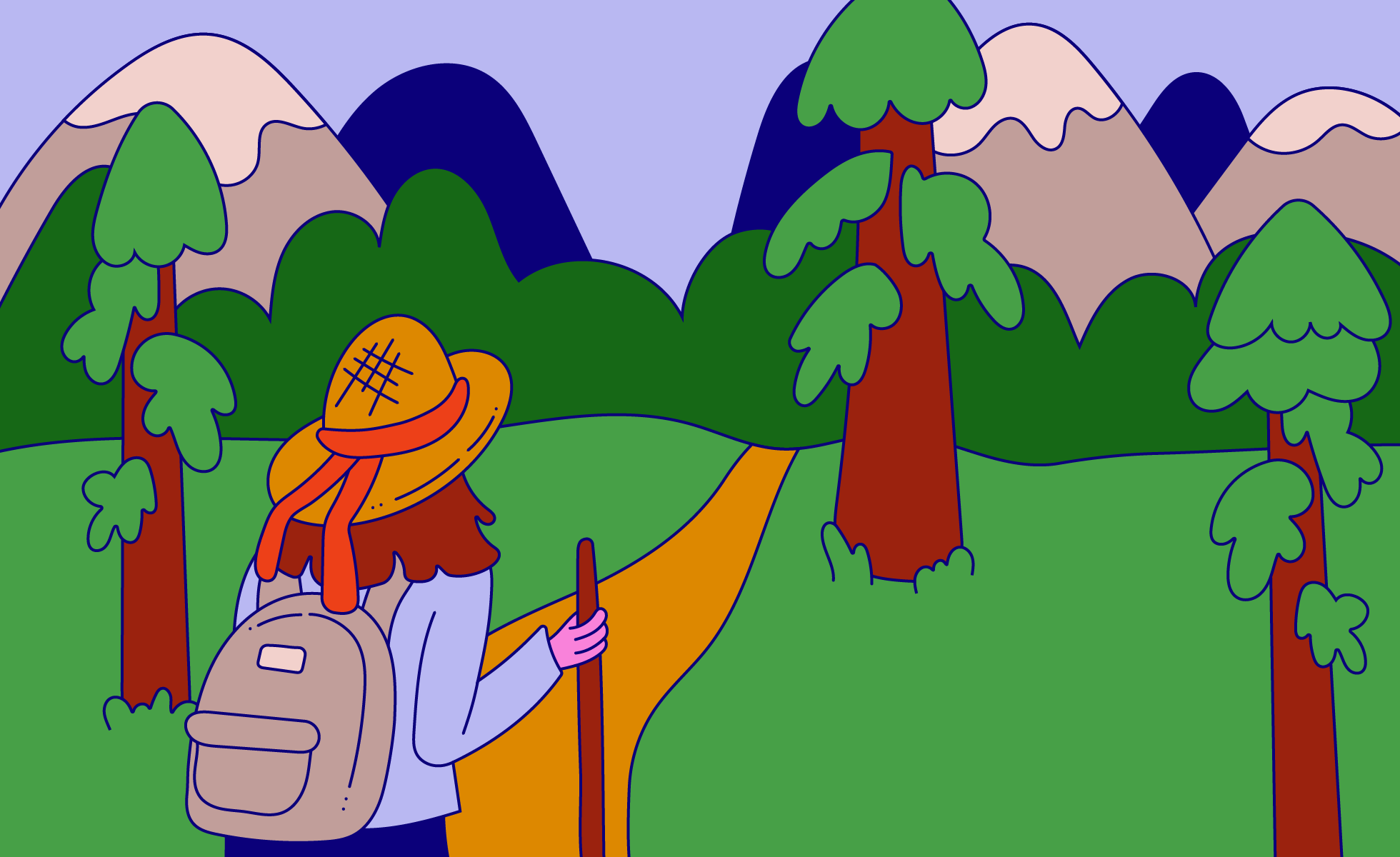 Just because I put on some makeup doesn't mean I'm not hitting the trails hard during the day. After hiking up cliffs in Big Sur, it takes some effort to recover when I get back to camp:
---
---
---
Guest post written by: Rori Greene
Illustrations by Megan Badilla
---
View Original Article