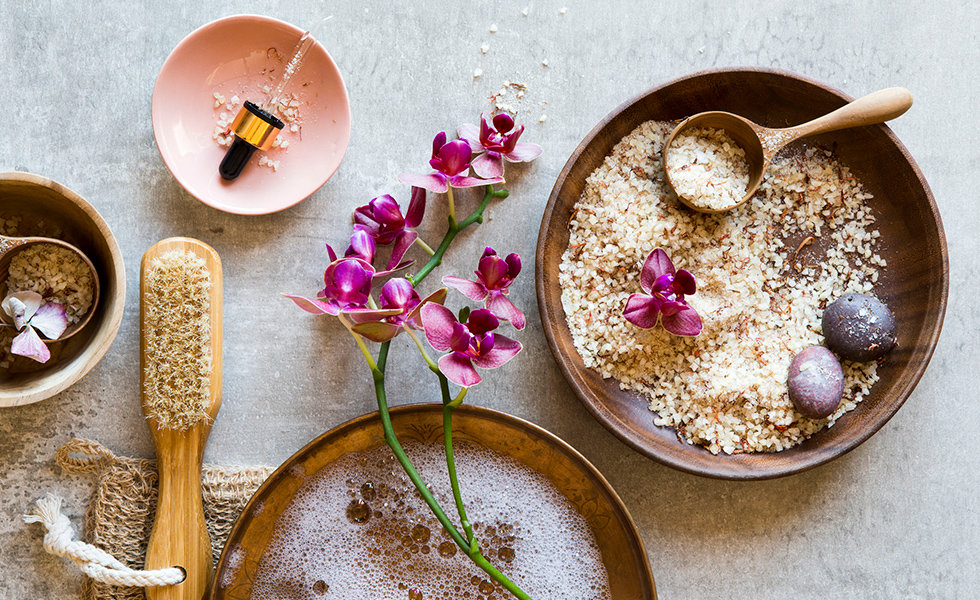 This year, make it a mission to give your skin the attention it deserves—especially this winter. Dry cold air, radiator heat, and heavy layers of clothing can leave your skin dehydrated, rough, and in need of a little TLC. That starts with moisturizing exfoliators that scrub away dead skin cells and then provide deep hydration. Want smooth skin in freezing weather? Here are some of our top picks: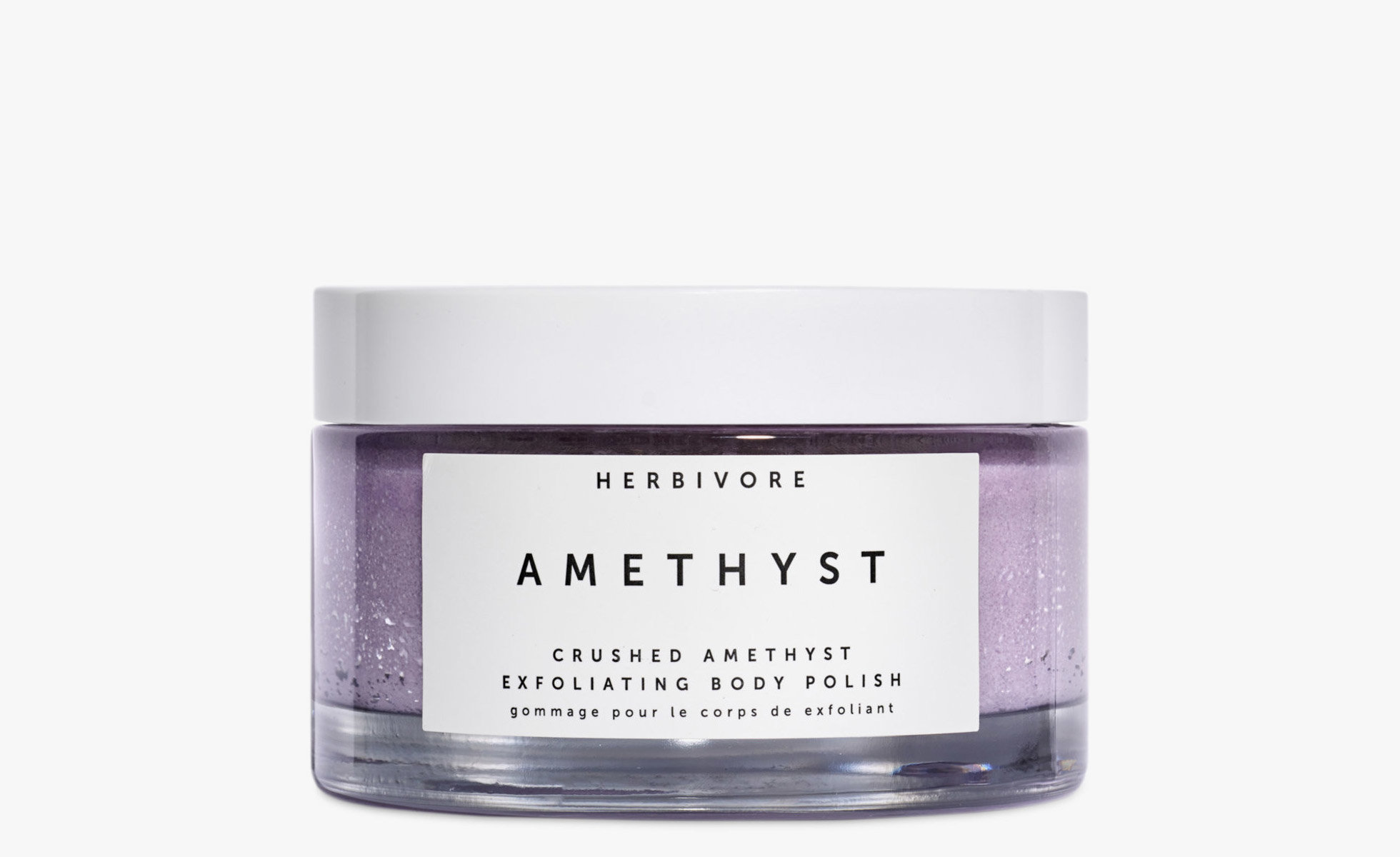 It's probably the prettiest body scrub you'll ever use, and this luxe body exfoliant backs up its looks with seriously soft results. The amethyst gemstone possesses stress-releasing energy, and the calming formula is sure to bring peace to your senses and psyche. Infused with a combination of finely ground amethyst, sugar, and magnesium-rich epsom salt, this purple-hued scrub exfoliates while offering tension relief and intense moisture.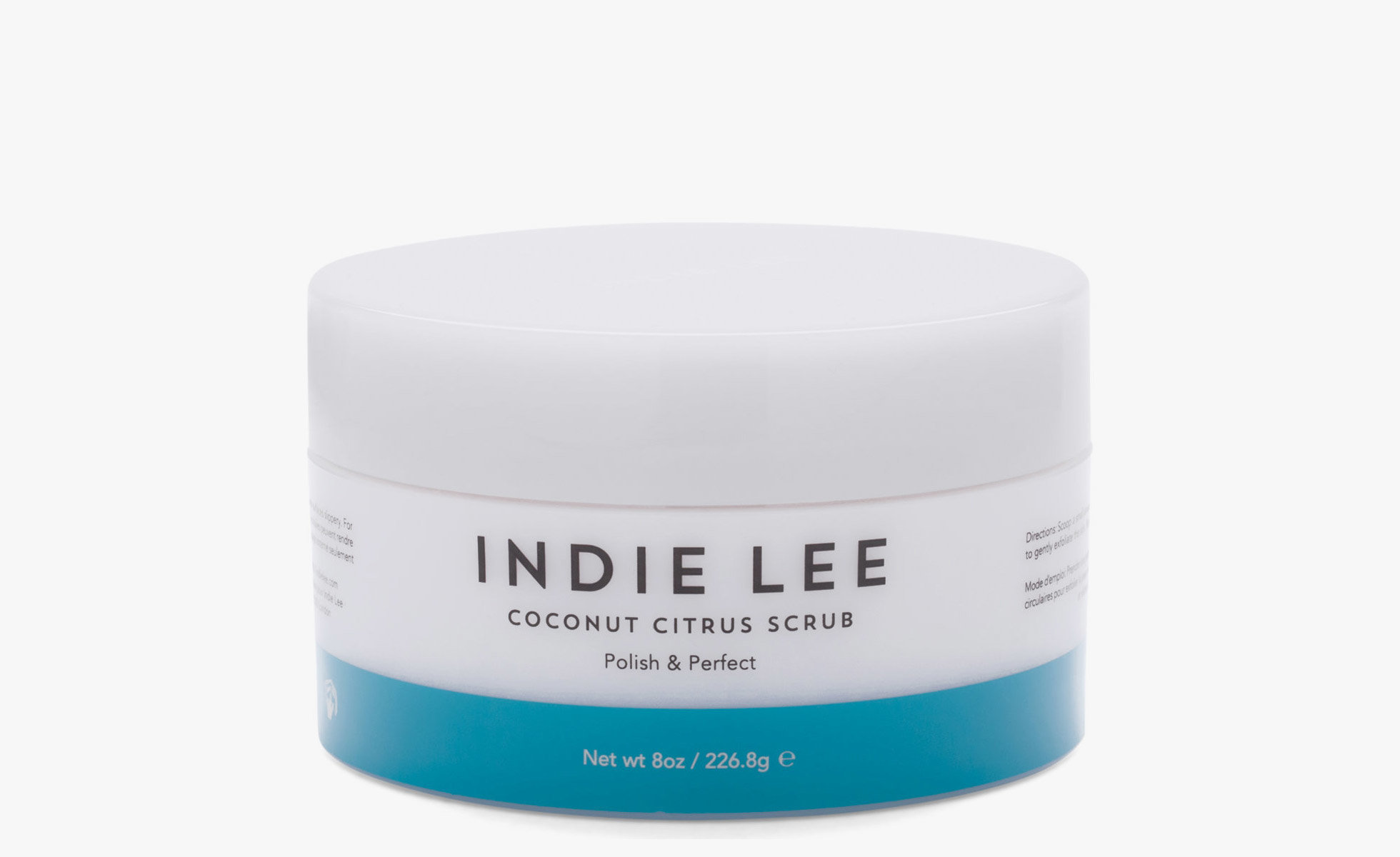 This deliciously-scented scrub creates an uplifting aromatic experience with a blend of raw cane sugar, as well as naturally derived extracts of lemongrass, lemon balm, and vanilla. Ideal for full-body use, this citrus scrub gently exfoliates to soften dry patches and reveal noticeably smoother skin.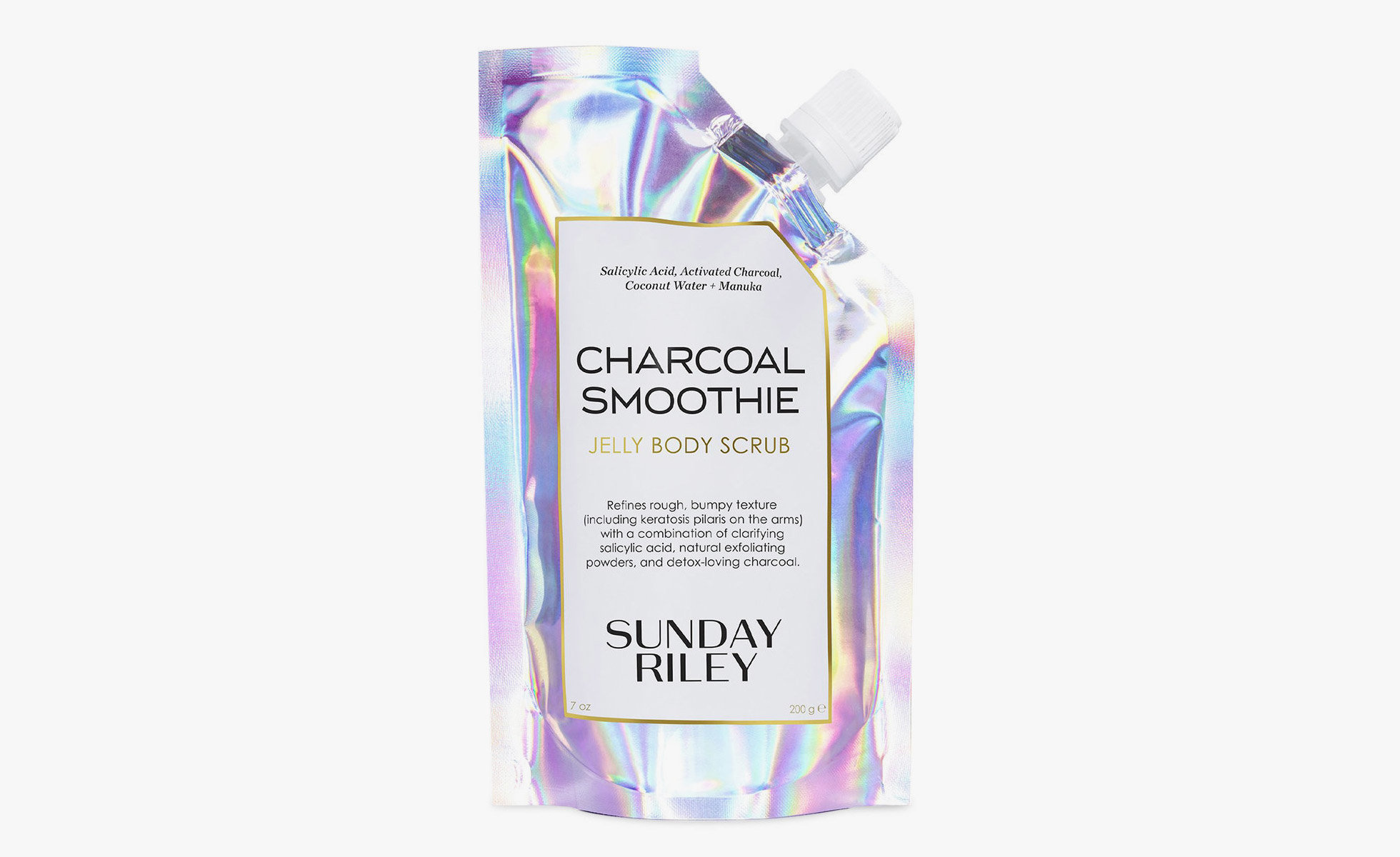 Bring charcoal with you into the shower for full-body detoxification. Sunday Riley's Charcoal Smoothie Body Scrub harnesses activated charcoal, salicylic acid, and jojoba seed oil to unclog pores, exfoliate, and hydrate. This scrub's specialty is skin polishing, so target the granulated formula on bumpy, textured, or flaky skin for ultra-smooth results.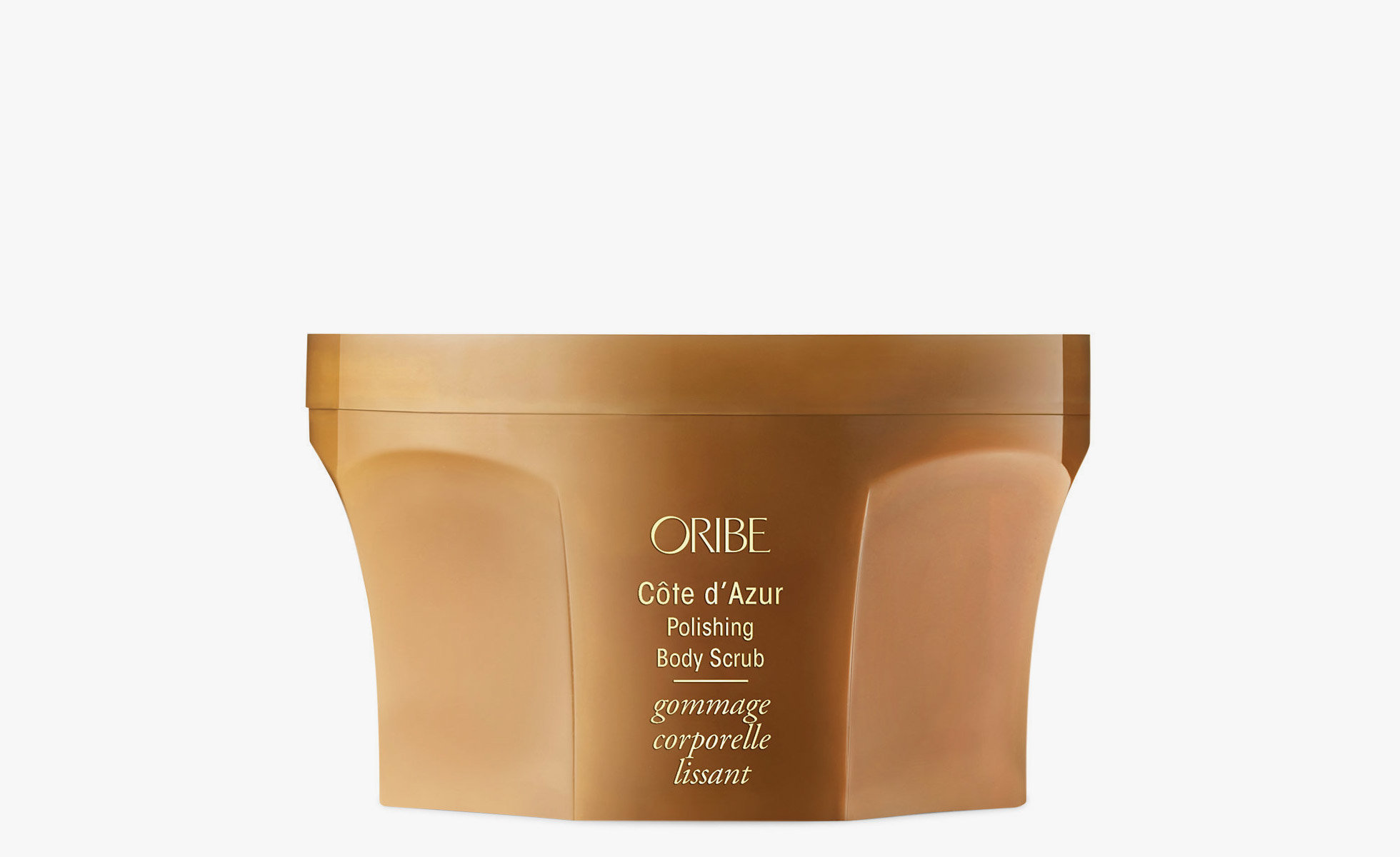 Treat yourself from the neck down with a luxurious combination of natural sugar exfoliants and luscious oils to smooth, soften, and hydrate skin. Plus, it's Oribe, so you know it smells fantastic.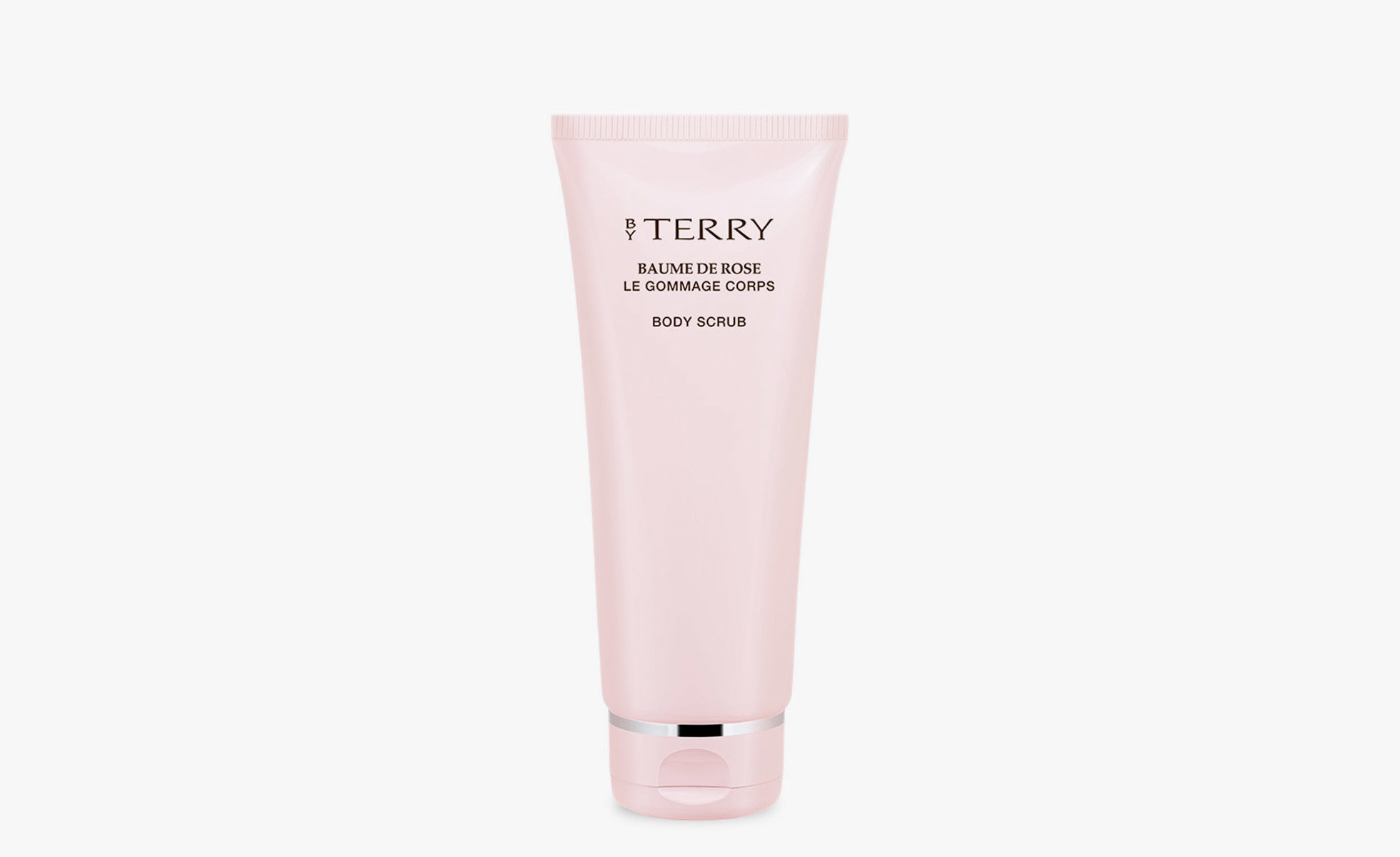 Infused with sugar crystals, this body scrub harnesses the same rose-scented nourishment as the iconic By Terry Baume de Rose for an exfoliating experience that renews the senses. The Baume de Rose Body Scrub soothes and nourishes while gently removing dead skin cells for smoother and more even-toned skin.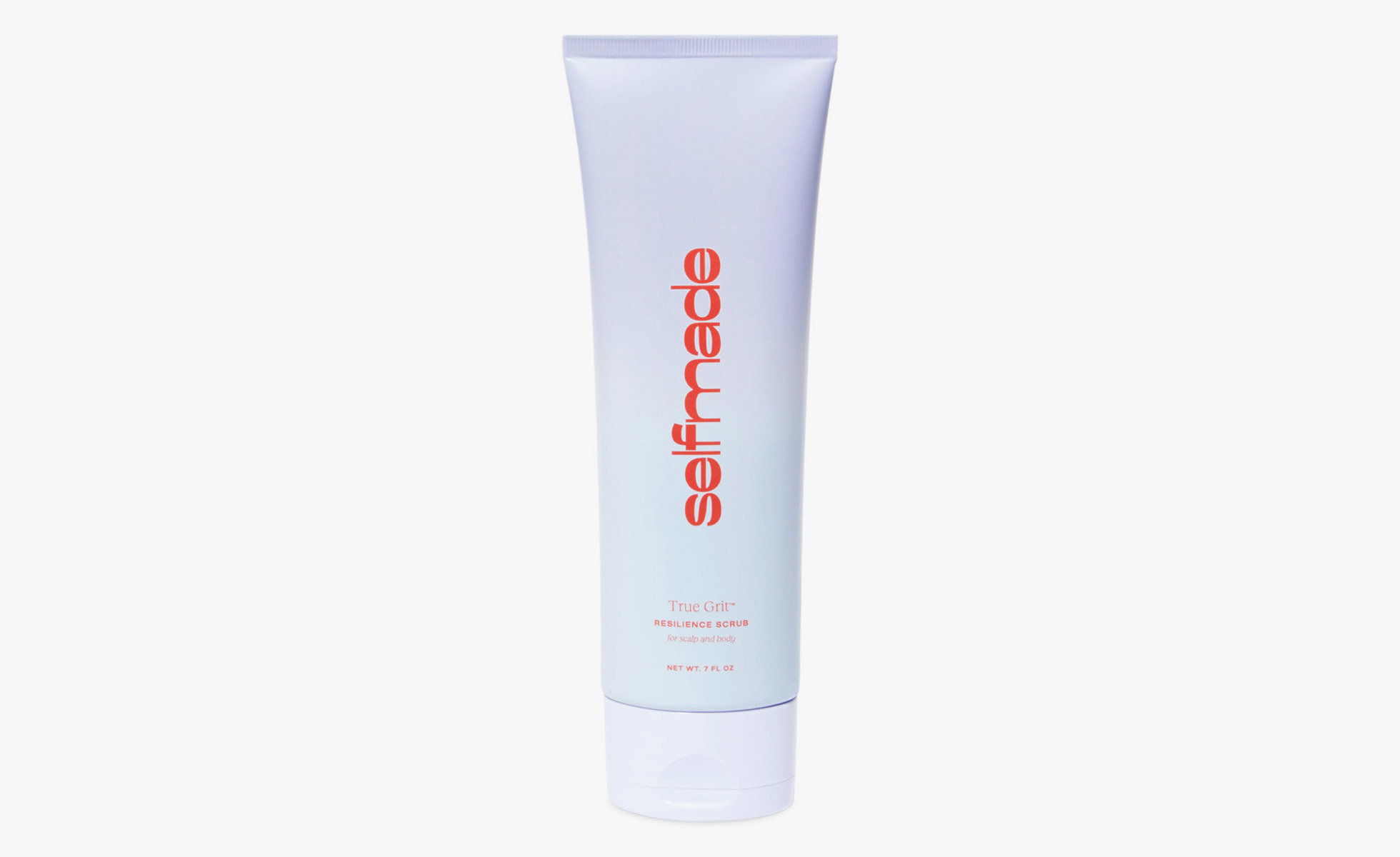 Bye-bye, winter build-up. Selfmade's True Grit Resilience Scrub shows its strength by exfoliating hair, scalp, and body (anywhere really!) with sustainably sourced bamboo powder and a medley of fruit enzymes. In fact, the formula harnesses the power of 10 natural fruit enzymes to break down buildup and flakes while smoothing skin and calming sensitivity to environmental stressors.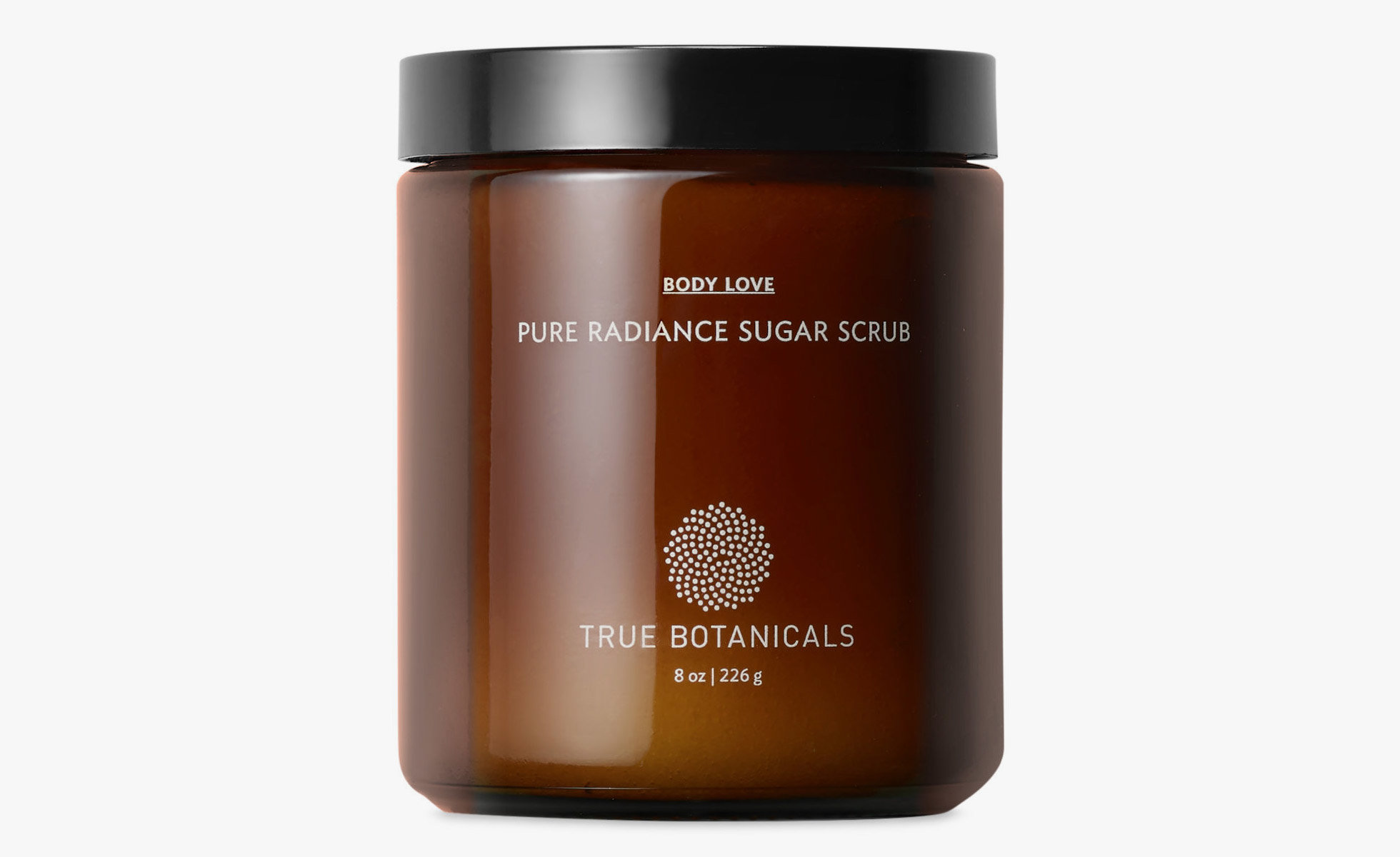 Organic sugar, sandalwood, rich camellia, jojoba oils, and kaolin clay work in unison to slough off dead skin cells yielding softened results without disrupting the skin barrier. This radiance-inducing scrub reinvigorates your skin's natural glow while delivering a sensorial experience with an intoxicating blend of orange peel, cedarwood, and sandalwood.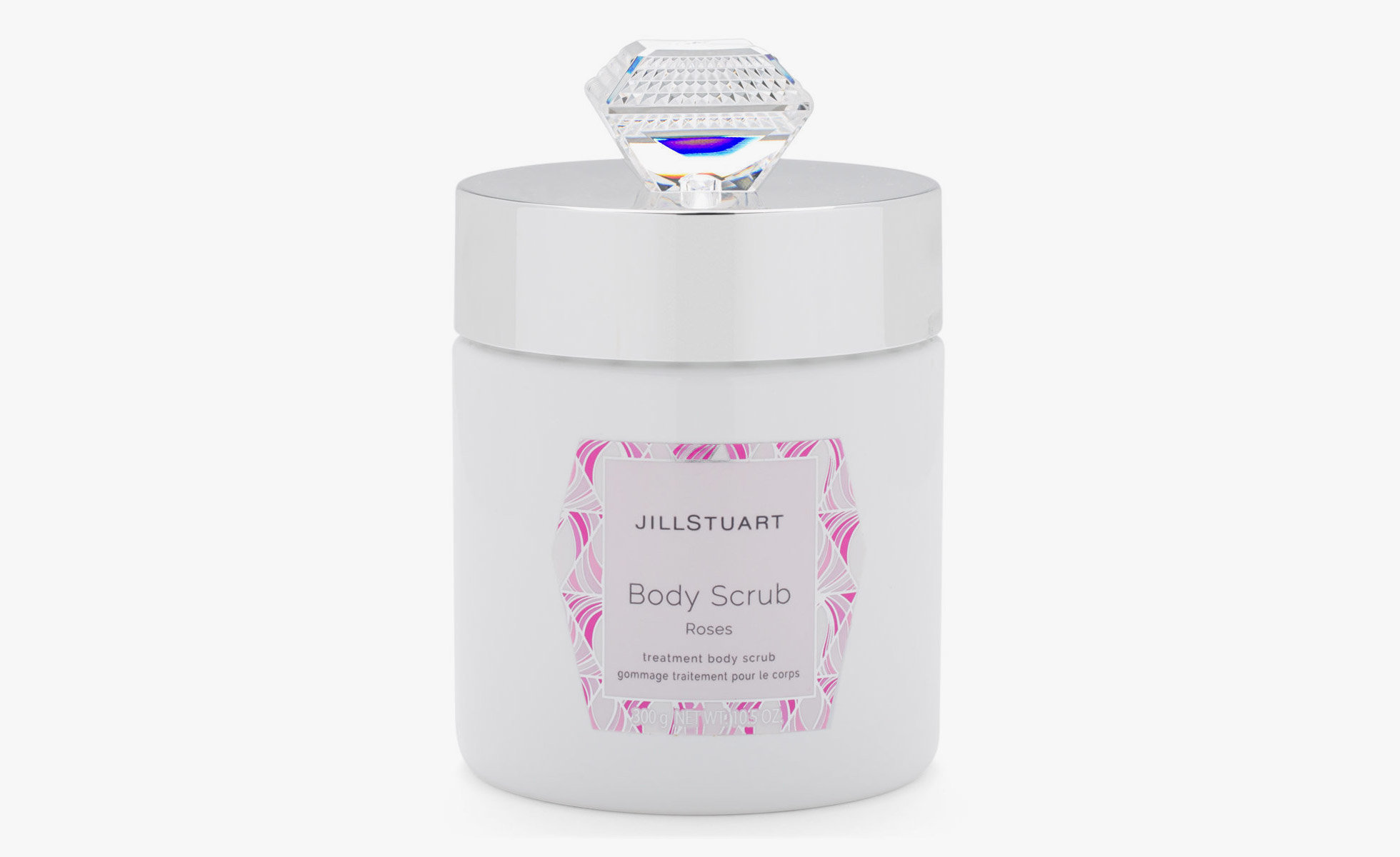 Not only will this rose-scented, oil-rich sugar scrub leave skin bright and lustrous, but Jill Stuart Body Scrub also features jewel-detailed packaging that elevates your shower lineup. Infused with brilliant bijoux pearls and nourishing avocado oil, this scrub exudes luxury with silky, moisturized results.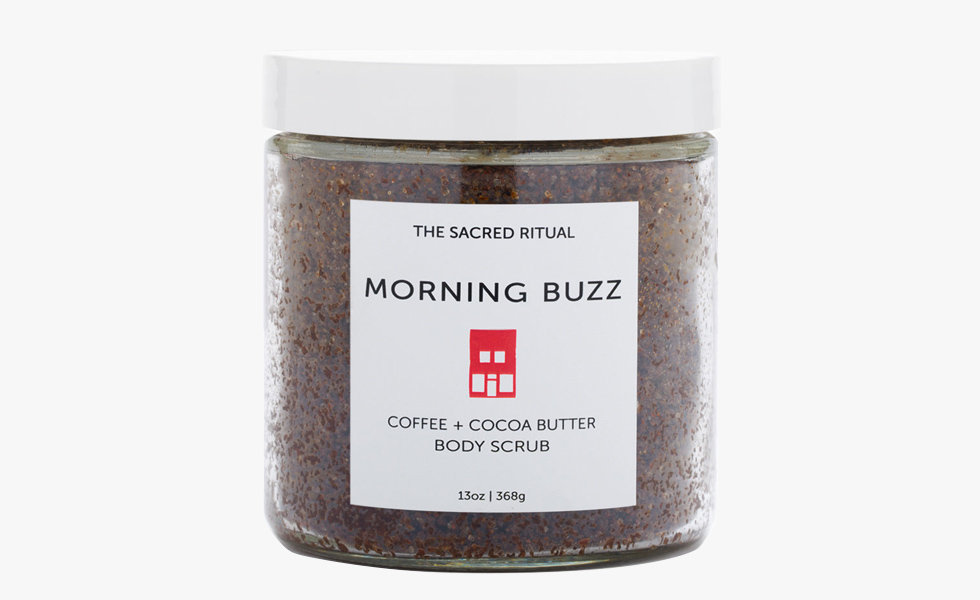 It's like an energizing shot of espresso, but for your skin. Morning Buzz Body Scrub from the Sacred Ritual uses coffee beans to exfoliate. Powerful caffeine works to tighten skin and even prevents cellulite. Meanwhile, its fatty acid-rich coconut oil provides deep moisture.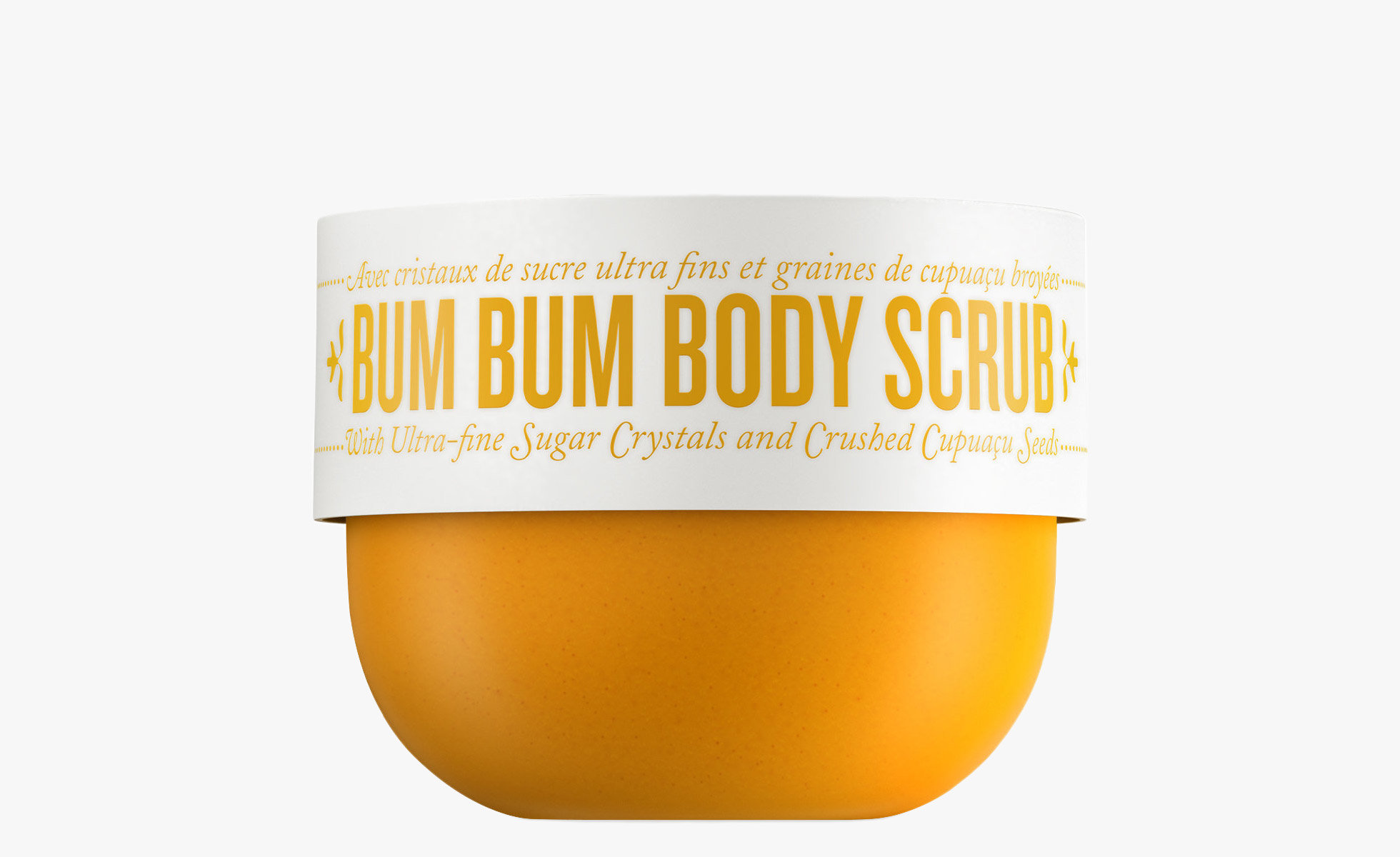 A little taste of Brazil in a jar. The Bum Bum Body Scrub features an intoxicating salted caramel and pistachio scent that'll fool you into thinking you're somewhere warm, even in the dead of winter. This ultra-fine, microbead-free scrub gently exfoliates and smooths to reveal gorgeous, touchable skin. The crushed cupuaçu seeds gently buff away dead cells while coconut oil quickly melts into skin to soften, condition, and moisturize.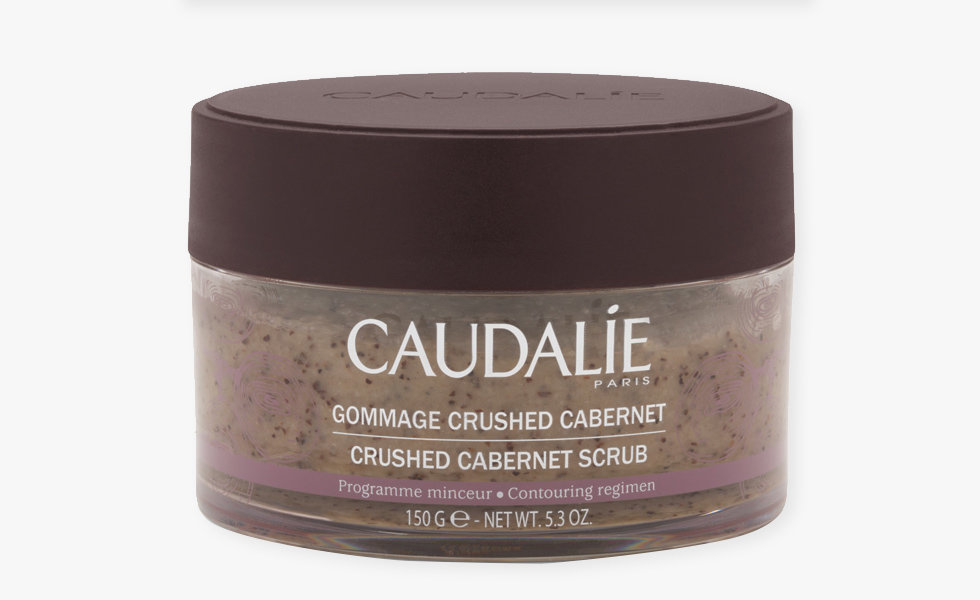 Straight from Caudalie's Vinothérapie Spas in Bordeaux, the Crushed Cabernet Scrub exfoliates with grape seeds and brown sugar, mixed in with rich honey and six essential oils, including lemon peel and rosemary. Scrubbing and softening, your newly silky skin will thank you.
---
View Original Article