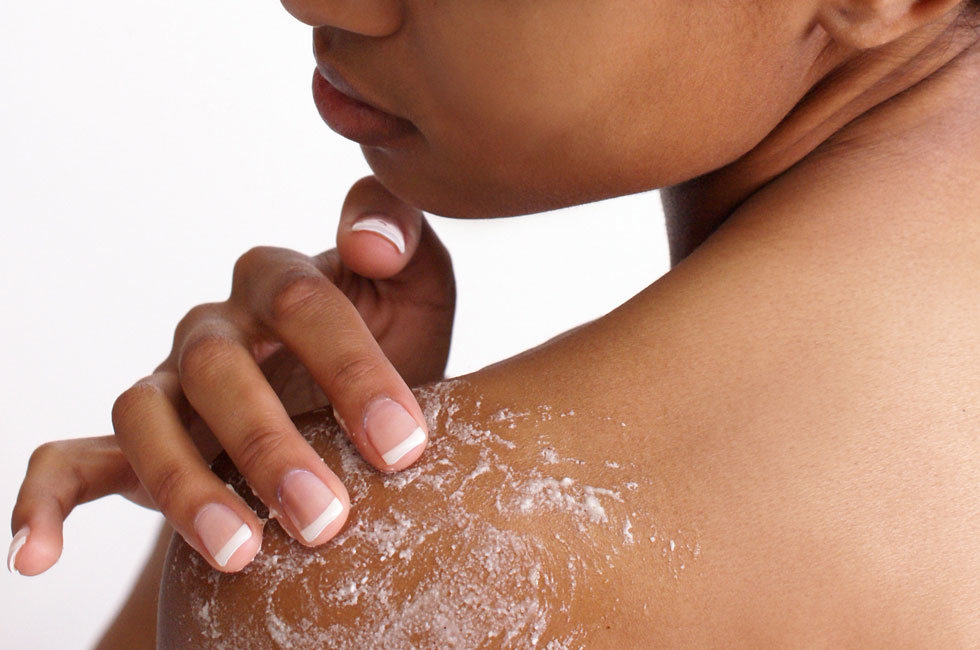 If you have dry skin or just want to refresh your body by sloughing off dead skin cells, body scrubs and exfoliants are the way to go. Use these products in the shower and follow up with your favorite moisturizer for silky smooth skin. But watch your step—most scrubs contain contain essential oils and may leave an oily residue on your shower floor that make it slippery! Here are our top three picks of body exfoliants and scrubs that will leave you baby soft and smelling lovely.
Indie Lee Coconut Citrus Body Scrub, $38 | shop it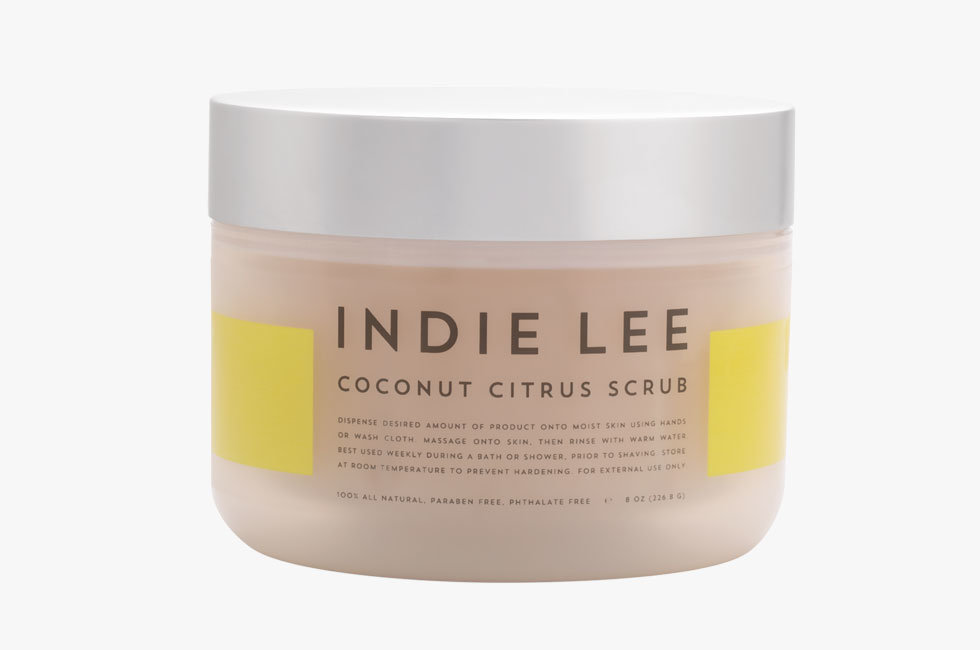 Indie Lee's all-natural scrub is a gentle moisturizing scrub treatment with chunky bits of sugarcane. The scrub has a beautiful, bright smell from the natural lemon balm and the coconut oil leaves your skin hydrated and super soft. The coconut oil has a solid quality to it which gives this scrub a texture that is more like a soft paste rather than a soupy mix of oil with sugar in it. It can be used on lips as well as on the body. Use in the shower before shaving for maximum effect.
Bliss Hot Salt Scrub, $38 | shop it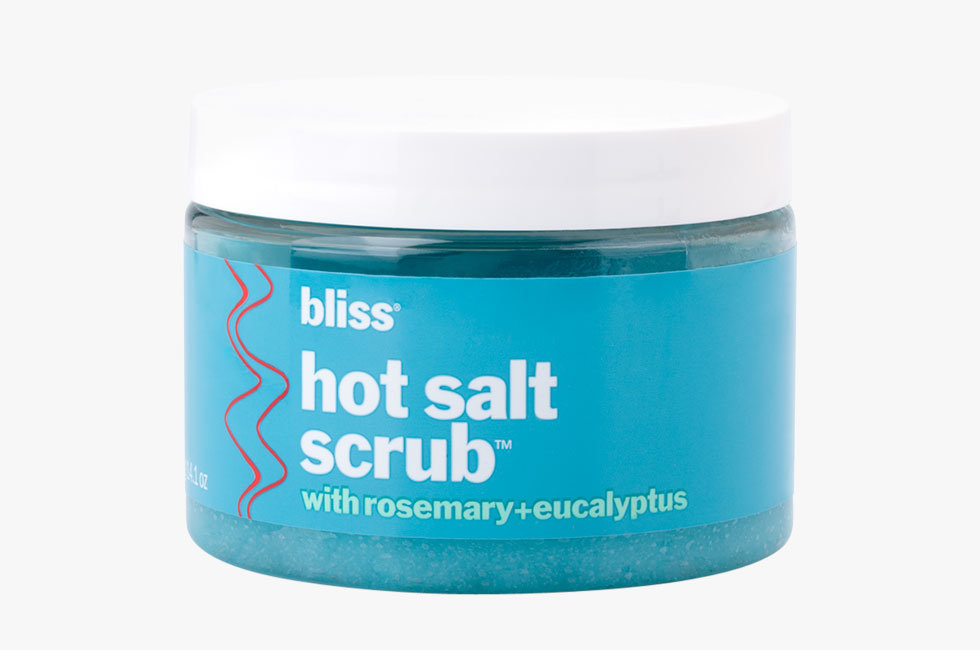 This sea salt body scrub is glycerin-based and self-heating, so it warms up after you rub into your skin. The salt crystals easily dissolve upon contact with water so apply before getting into the shower. The scent of eucalyptus and rosemary make it excellent for morning use and also help you breathe more deeply. The formula is oil-free which means it won't make your tub slippery or leave any residue on the skin. Coarse grains of salt make it an extra effective exfoliator.
Omorovicza Sugar Scrub, $90 | shop it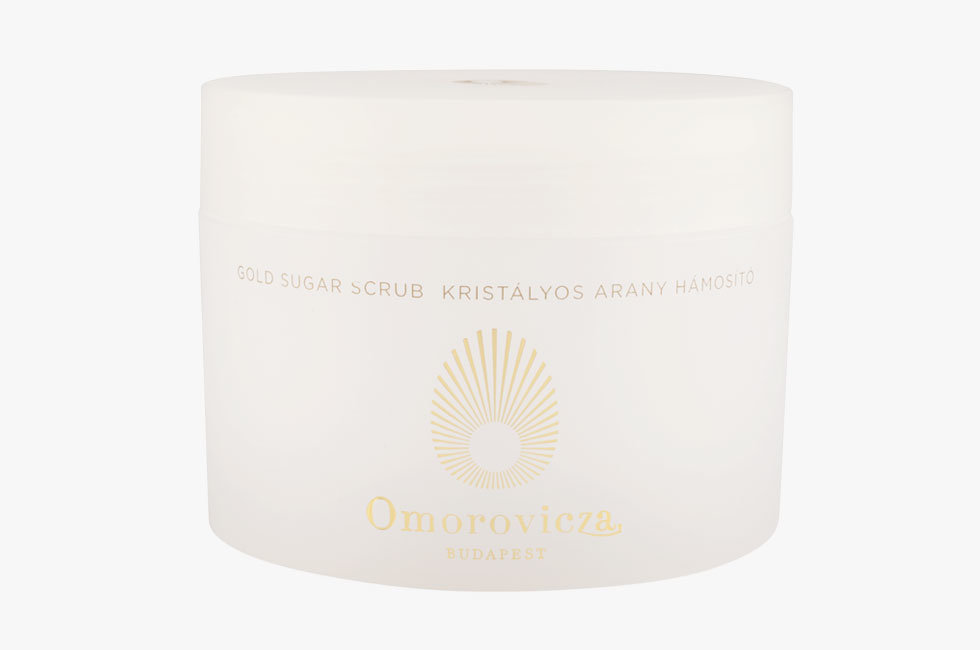 Omorovicza has created a decadent, soothing sugar scrub that combines the anti-inflammatory properties of gold with fair-trade sugar and delicate floral oils, giving the scrub a heavenly scent. This gorgeous formula moisturizes and exfoliates without being abrasive. Can be used wet or dry and rinsed off in water. Apricot oil leaves the skin silky smooth and the gold adds a beautiful, subtle glow.
---
View Original Article