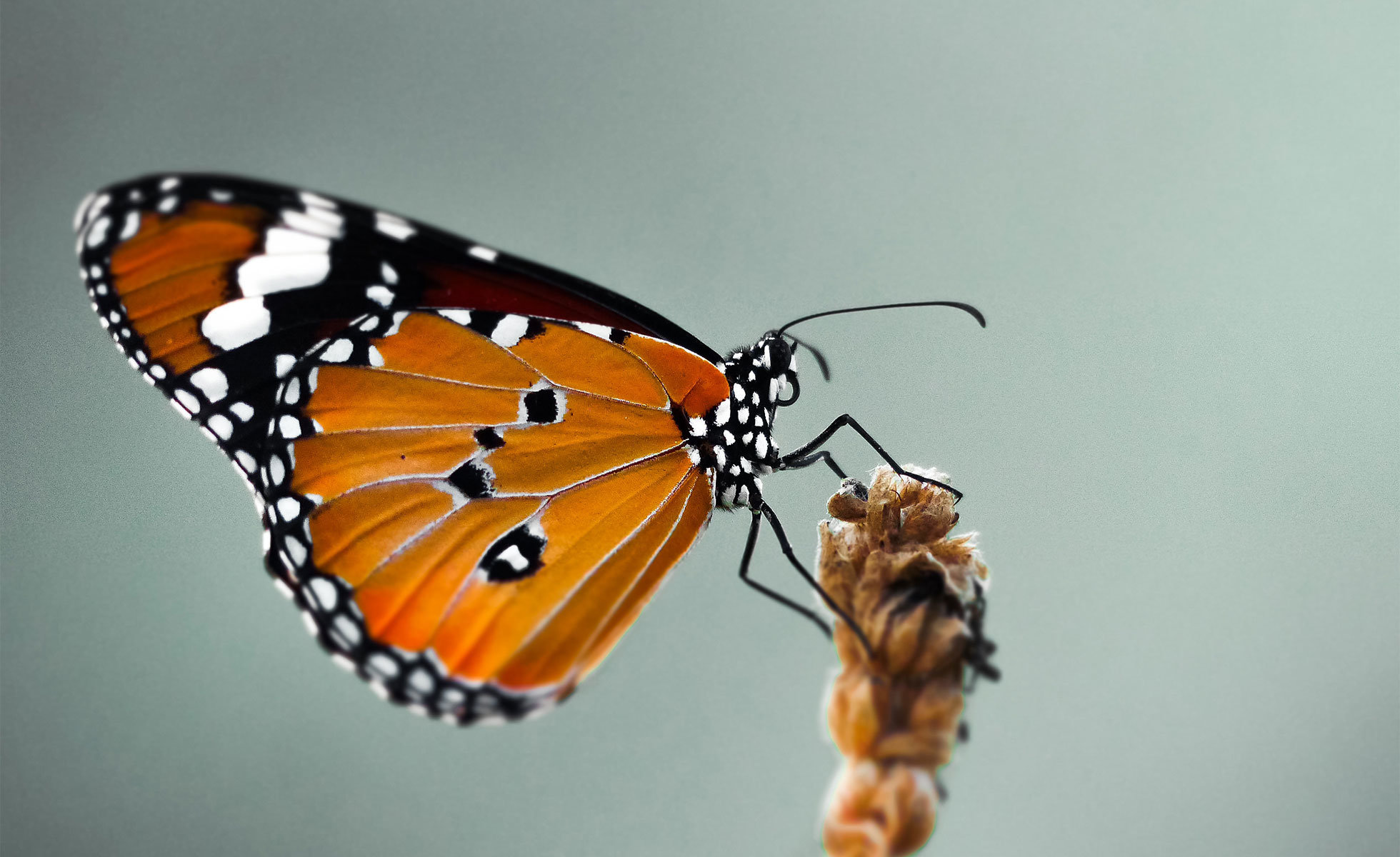 About 19 years ago, Sylvie Chantecaille, nature enthusiast and founder of botanical skincare and cosmetics brand Chantecaille, noticed the annual migration of butterflies to her garden had dwindled. Her research uncovered plummeting Monarch butterfly numbers in the US due to the climate crisis.
---
In response, she developed a set of butterfly eye shadows that supported a conservation organization working to protect the Monarchs.
---
"It was then that I realized the potential to use my day job for causes I was passionate about," explained Sylvie Chantecaille. "The butterflies sparked this commitment in us, and we have been supporting conservation causes that work to protect endangered species, plants, oceans, and issues surrounding global sustainability ever since."
For Sylvie, Chantecaille is a platform with a voice for change. The brand not only harnesses sustainable ingredients and cutting-edge scientific technologies but also incorporates philanthropy and conservation into product offerings.
We caught up with Sylvie to discuss her botanical-based brand and its strong-rooted philanthropy. Discover everything from her accidental start in the beauty industry to the one Chantecaille product she uses to thwart headaches.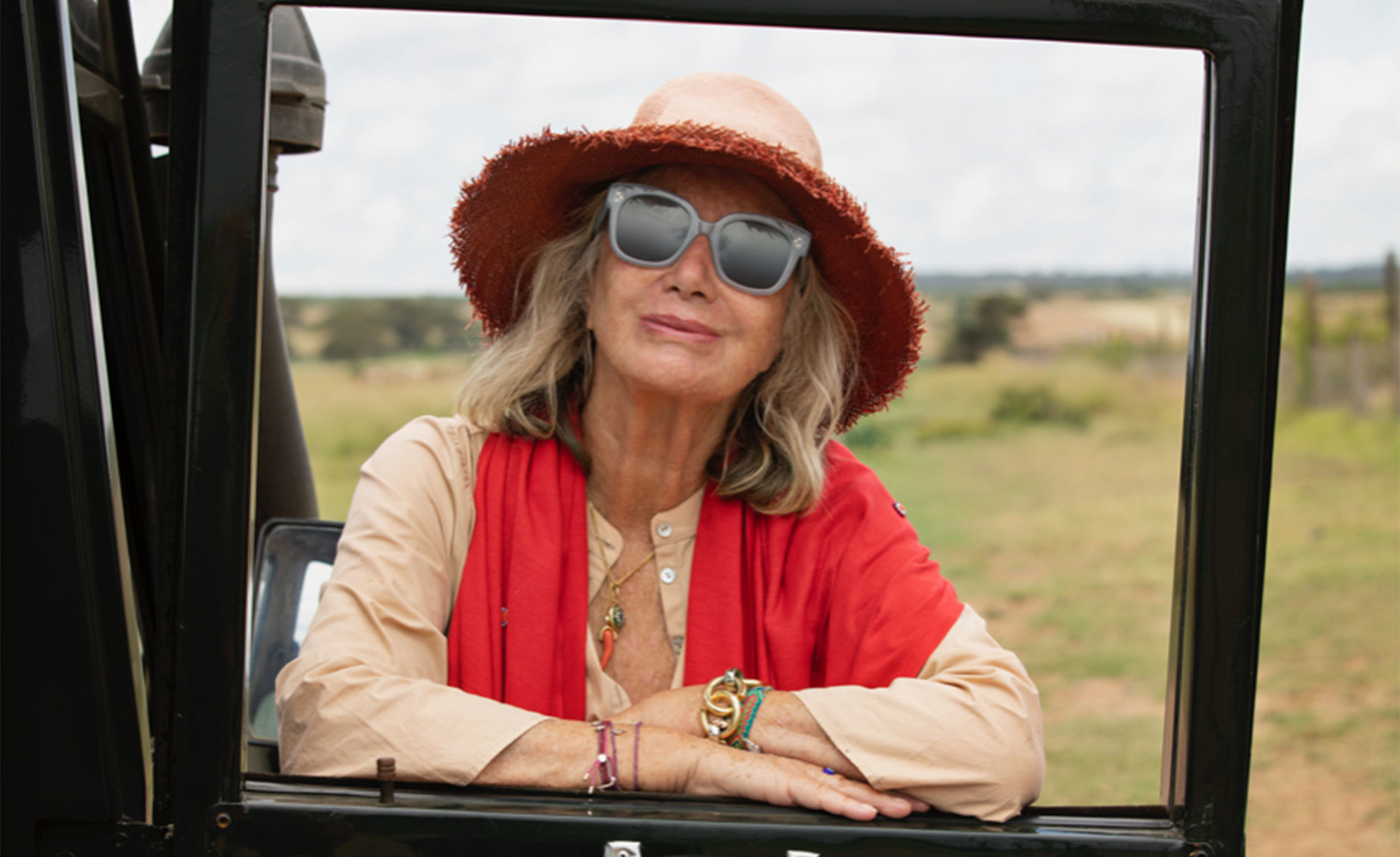 How did you get your start in the beauty industry?
It was a total accident, actually! As a young girl in France, I was constantly surrounded by art and beauty. Then, when I was a debutante in Paris, I did my own makeup and it intrigued me—I found it to be an incredibly fun and artistic invention—it was a form of art. After I moved to New York in the 70's, I started my first cosmetic company with Diane Von Furstenberg. Her husband was a close friend of mine, and when we met, we decided to launch a beauty and fragrance line. In 1979, the Lauder family asked me to create a new company for them, a revolutionary brand called Prescriptives. And then in 1998, I started Chantecaille with high-end fragrances based on the recollection of incredible trips and memories. It soon expanded into a cosmetic and skincare company, everything based on flowers and botanical ingredients that were good for you, inside and out.
What made you want to launch Chantecaille in 1997?
I wanted to create products that were actually healthy and really, really good for the consumer. I wanted to launch the first line based on flowers and the purest formulas — no artificial fragrances, harmful chemicals, and dangerous toxins. This laid the foundation for our approach to beauty that we stand by today.
---

What is the one Chantecaille product you can't live without?
I can't live without the first rose product launched, Pure Rosewater spray. It's packed with antioxidants and leaves skin so beautifully fresh. It's the first thing I reach for in the morning, I travel with it, and spray it before bed. In the middle of the day, even in a meeting, I reach for my bottle and refresh my face with it. It's on my desk, on my bedside table. If I feel a headache coming on, it cuts through the fog and brings me back. What makes it so unique is that it is the only rosewater made from 100% of the rare Rose de Mai—there are 4,000 petals in every bottle.
How does Chantecaille merge science, technology, and sustainability with luxury skincare?
If you are going to create a great product you need to make sure it works and so the ingredients must be backed by science. A product can look good in the bottle, feel good on your skin, and smell amazing…but that isn't enough. A product must deliver what it promises, and give customers what they want and need.
We make sure that each product is crafted to bring maximum results using natural ingredients and smart science, but with minimum impact on the planet. We use plant stem cells in our skincare not just because they're super-effective but also because they're incredibly sustainable and don't exploit the Earth's resources. They're grown with very little water or soil and yield hyper-concentrated, very effective ingredients. Although they're made in a lab, plant stem cells are completely natural. They draw on plants' natural resilience and anti-aging properties while serving as a pure source of ingredients that aren't tainted by pesticides and, again, they're sustainable because they don't require much soil or water.
Science will always be advancing— every year there will be more intelligent discoveries. People want products that are good for them, made with natural ingredients. The ability to know the ingredients in a product before putting it on your face will become a requisite. And we have had no problem whatsoever finding the most effective, technological, and scientific botanically-based ingredients to create our vegan formulas.
How do you use beauty as a tool to positively impact our environment?
Animals and flowers inspire our packaging, makeup shades, and textures. Our skincare is composed of botanical ingredients, inspired by nature. I am lucky enough to have had the opportunity to see majestic animals like elephants, whale sharks, and lions in the wild, so I choose colors that coincide with the animals and their landscape—they translate beautifully to makeup, and to packaging, too. The visuals, the beautiful imagery, those draw the customer in, and voila—they are invested, they want to help, too.
Everything we do ties back to the earth and its animals, so we must give back, preserve, and conserve as much as we can. Every season, Chantecaille launches a limited-edition collection benefiting conservation efforts to protect the ocean, environment, endangered animals and endangered plant species—it is an integral part of our brand. Every little thing helps and any effort you make towards philanthropy counts—and will make you feel better and more beautiful.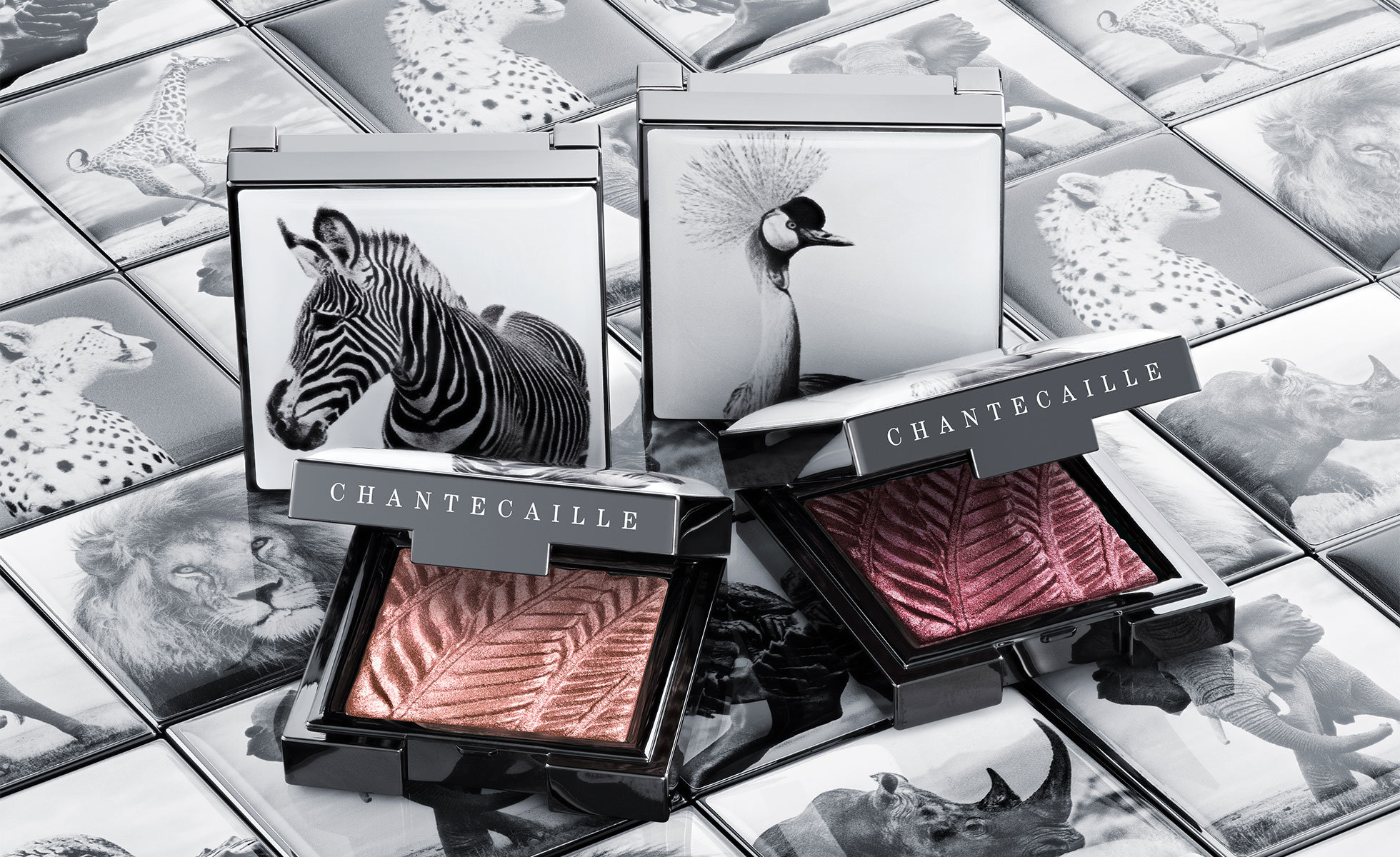 What are some of the causes that Chantecaille supports and how?
Our 36 philanthropy collections (and counting!) have supported so many different causes, from coral reefs and rainforests to wolves, bees, wild horses, lions, elephants, and pangolins. We can't save everything, but in each of these cases, we look to have our own concrete impact.
Why is it important for you to impact change with your brand and platform?
For us, it's all about the animals and the earth— the wild species and wild spaces. Every commerce-making business today is responsible for using their visibility and power to raise awareness and impact change. Chantecaille will have completely offset our carbon footprint by the end of the year. We are always informing our customers and using our company as a voice and platform for protecting wildlife and wild spaces, both are essential for the survival of our planet. We are constantly giving back with our philanthropy initiatives and helping our clients to give back, too. Every little bit counts.
Shop Chantecaille, now available at Beautylish.
---
View Original Article