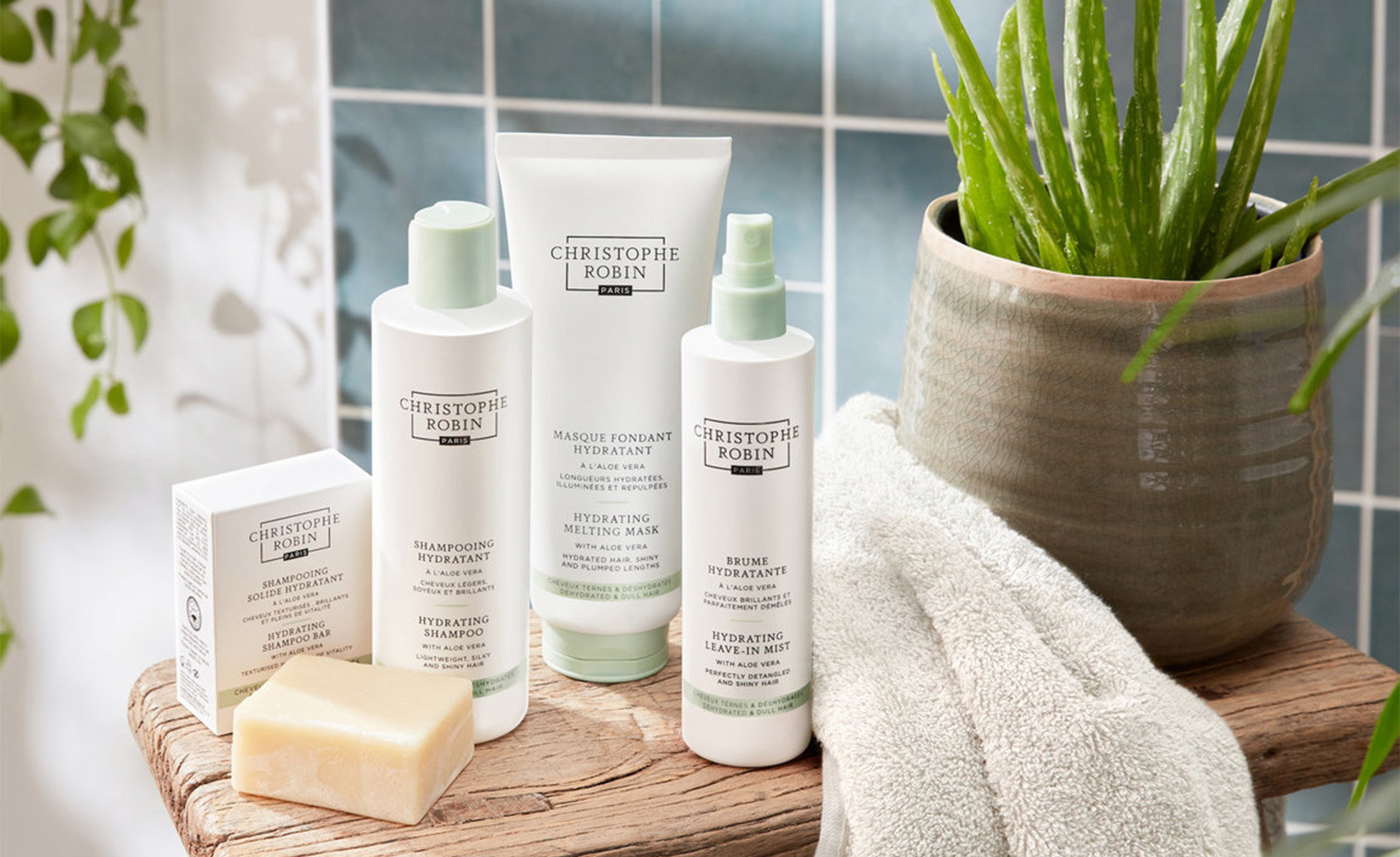 If you've treated your head to Christophe Robin's luxurious lineup of reparative haircare, then you're accustomed to the elevated experience deeply ingrained in the brand. If you're not familiar, get ready to revamp humdrum hair routines.

For more than two decades, Christophe Robin has infused indulgence into everyday self-care. Today, the brand has undergone a revamping of its own, ushering a new era with product designs that pay tribute to Christophe Robin's classic salon heritage. However, within the updated packaging lies the same care, innovation, and artistry inherent to the brand.
Rewind to Paris in 1999, world-leading colorist Christophe Robin launched his brand with original formulas created for his A-list clients, including Catherine Deneuve and Linda Evangelista. Robin set out to counteract coloring damage. His visionary approach centered on formulas enriched with natural ingredients, pioneering products free from parabens, silicones, and SLS—years before it was trendy to do so.

Skipping ahead to the 2010's, the brand released award-winning products aimed at revitalizing hair and scalp with long term results and benefits, including the Regenerating Mask with Prickly Pear Oil, sensitive skin-friendly Cleansing Purifying Scrub with Sea Salt, and semi-permanent Temporary Color Gel.
Today, Christophe Robin further advances with a refreshed aesthetic that references the brand's Parisian roots, anchoring its birthplace and cultural identity. You'll first notice that the Christophe Robin logo has been reworked and framed with updated uppercase lettering to offer modernity, visibility, and bold impact.
The entire collection is housed within white, soft matte containers with colorful stripes on the front of each product (and matching caps!) to clearly differentiate between product ranges. And from now on, all conditioners will be offered in tubes so customers can easily distinguish them from shampoos.

The chic packaging also centers the brand's commitment to sustainability and plastic neutrality. To achieve this, Christophe Robin will partner with rePurpose, dedicated to reducing waste as the world's first plastic credit platform. For every product sold, the brand will donate a percentage towards collecting and recycling the equivalent amount of plastic waste used in its packaging operations.
Within the updated exterior, you'll still find the indulgent and transformative formulas that build the foundation for strong hair, even stronger confidence, and moments of self-care that revive mind and body.
Shop the Christophe Robin refresh, now available at Beautylish.
Images courtesy of Christophe Robin
---
View Original Article