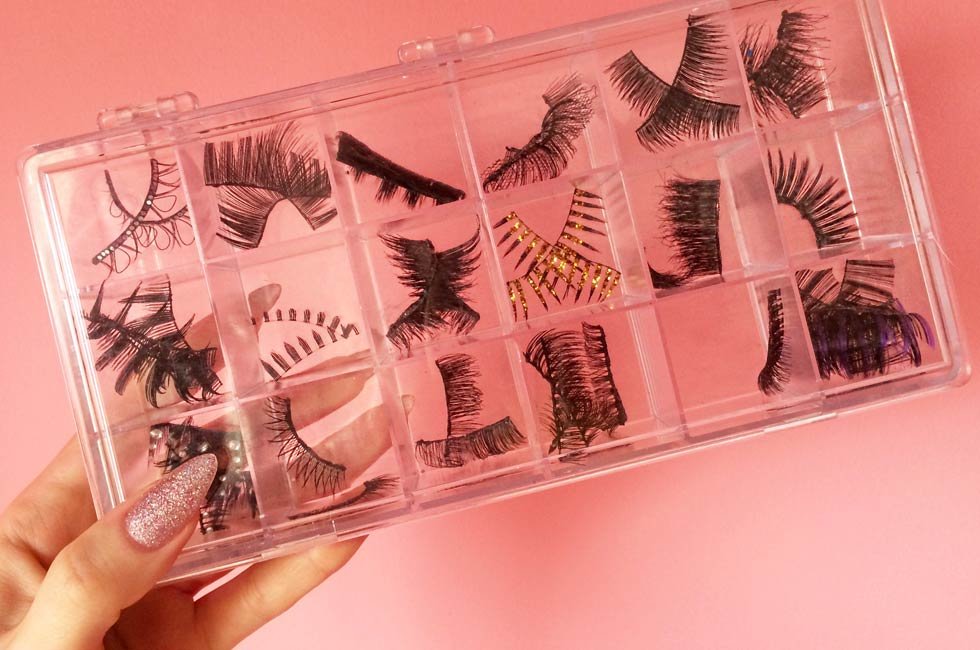 Here's a pickle—how does one go about organizing false lashes? The multi-size boxes are cumbersome, but without a plastic enclosure, sets of falsies tend to stick together into a spidery glue mess.
Solution: Bead boxes!
The compact separate chambers of a bead organizer box will keep pairs of lashes together while giving them enough space to maintain their delicate shape.
What we love most about bead organizers is that they come in a variety of sizes to ensure even the most addicted of eyelash collectors will have a safe place for their entire lash wardrobe.
A similar idea for smaller eyelash collections is storing them in a 7 day pill box. If you're a daily lash wearer, you can assign a set for every day of the week, keeping your lash game fresh.
We've since said goodbye to storing and toting our lashes around in their multi-size slide boxes. Tucking them all into an easy access organizer box saves us time and space—an easy DIY from us to you.
---
View Original Article