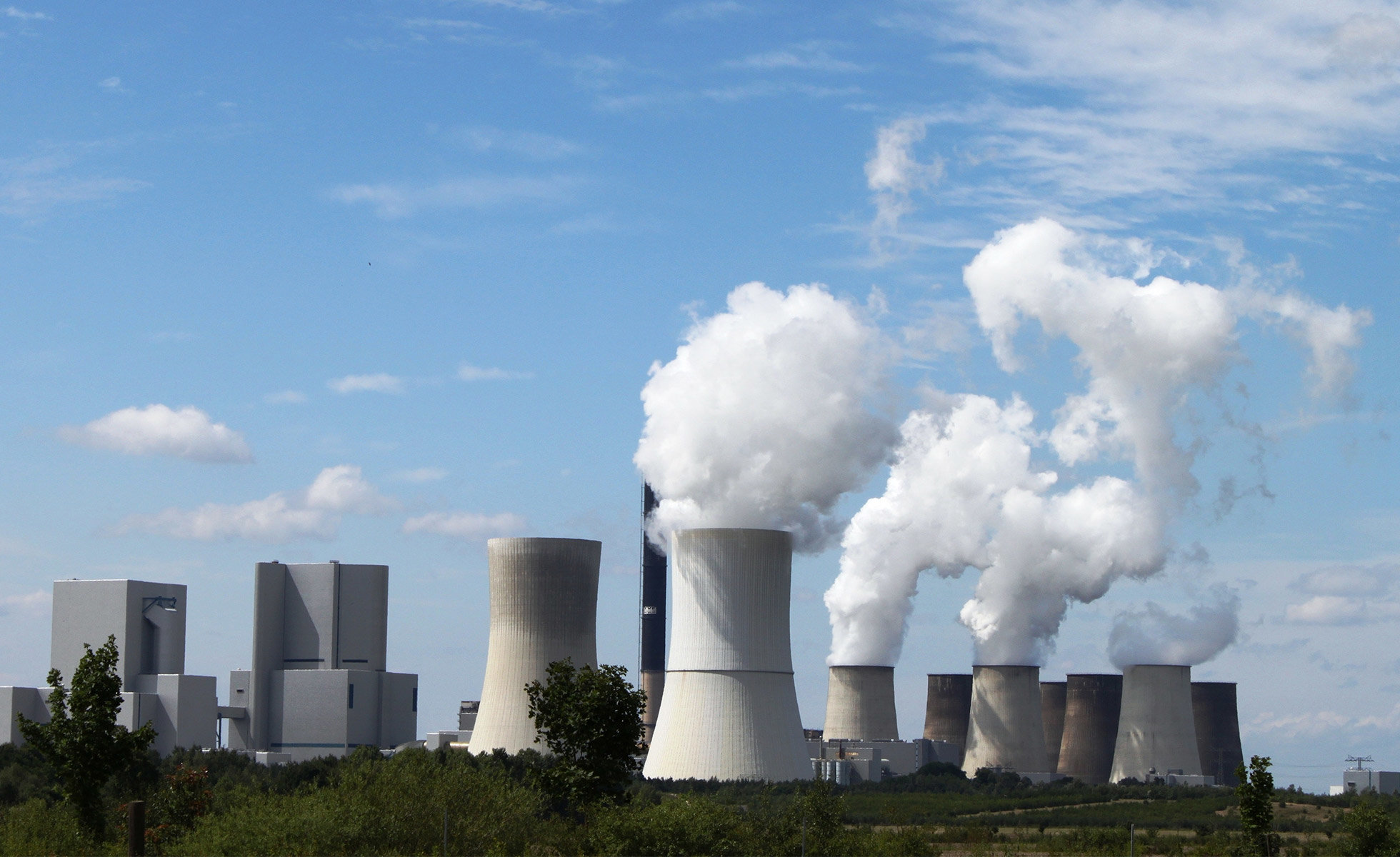 It's not just the sun's rays that can cause damage to your skin—now, research shows that even the air we breathe can lead to a host of skin issues. Pollution—invisible, airborne particles from car emissions, cigarette smoke, and more—are known to generate free radicals on the surface of the skin, leading to visible problems like sensitivity, irritation, hyperpigmentation, dullness, and loss of elasticity. Luckily, there are many ways to pollution-proof your skin, from setting sprays that shield from environmental stressors to booster drops you can mix in with your moisturizer. Ahead, our go-to protective products for fresh, glowing skin—no matter how bad the smog.
---

Just a few spritzes of this weightless 3-in-1 will have skin refreshed, glowing, and protected against the harmful effects of blue (HEV) light and pollution. Mist it on bare skin, over makeup, or whenever your skin needs a pick-me-up.
---
Part-serum, part-primer, this hydrating elixir treats skin to a smorgasbord of antioxidants that stave off free radicals from pollution before they can wreak havoc on skin. The light, velvety texture sinks in quickly—perfect for layering under makeup.
---

This leave-on treatment comes jam-packed with effective levels of brightening, protecting, and healing ingredients to help support your skin's defenses against daily life. A next-generation blend of peptides and antioxidants shields skin from all forms of environmental stressors, so you know you're covered.
---
Vitamin C is one of the most powerful and well-researched antioxidants out there, and it's known to fight free-radical damage from all sources. This silky serum boasts a potent 20% of pure l-ascorbic acid in a unique, encapsulated form to ensure freshness the moment it hits your skin.
---

No anti-pollution routine is complete without a cleanser to melt away impurities and pollutants when the day is done. This award-winning cleansing balm dissolves makeup, sunscreen, and everyday buildup for a clean—not tight or dry—complexion.
---
View Original Article