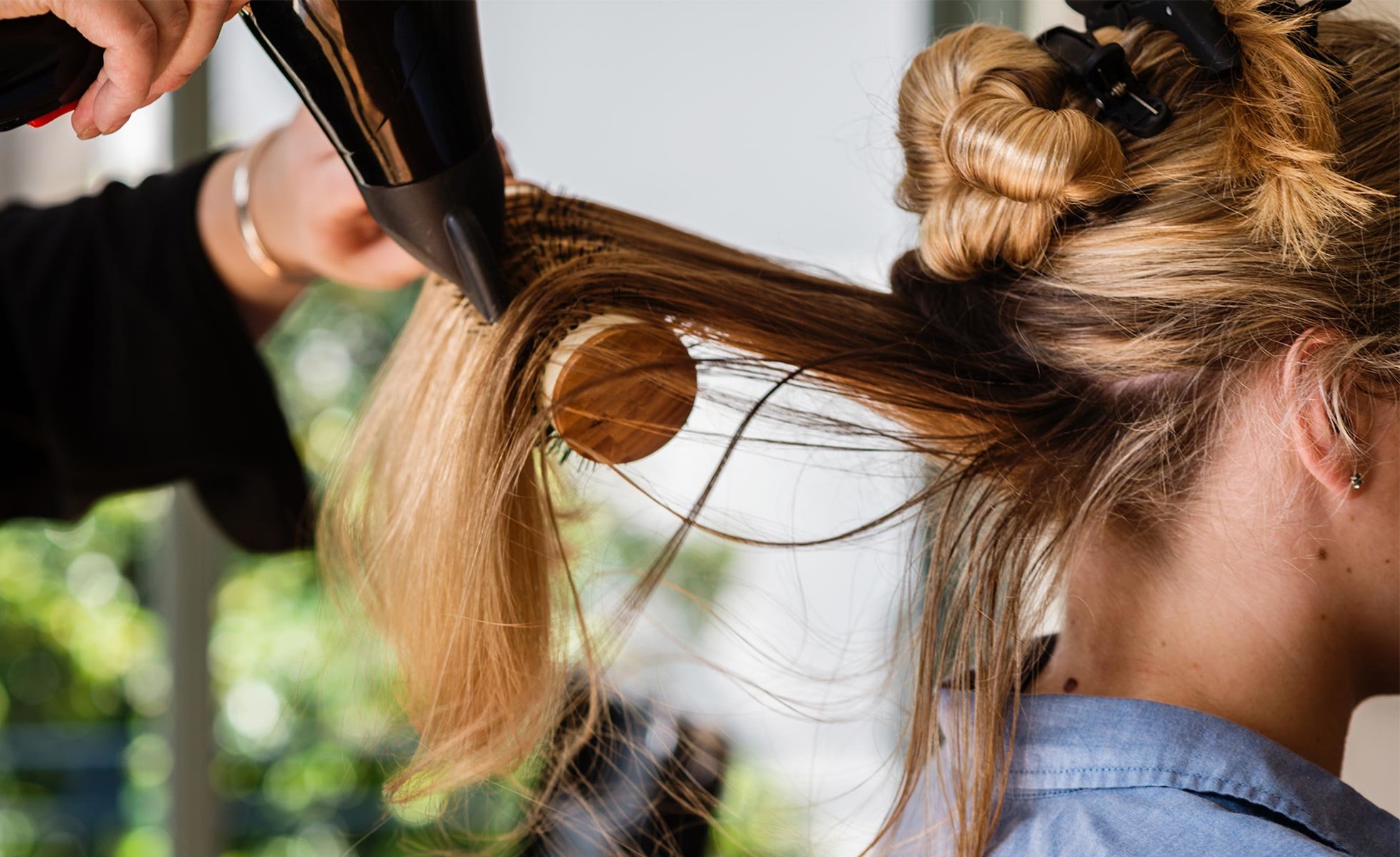 If you're not priming your hair pre-blowout, we need to talk.
---
Just a couple spritzes of prep spray can mean the difference between blow-outs with little payoff and styling that actually lasts. Plus, high heat on unprimed strands can lead to dryness and breakage. Protect, strengthen, detangle, de-frizz–or do it all at the same time with these top pre-stylers.
---

Best for detangling and refreshing:
Bumble and bumble. Prep Primer
When it comes to this weightless prep spray, feel free to apply liberally. The vitamin D and biotin-rich formula melts into hair to easily detangle without any build-up. In fact, you can use Bumble and bumble. Prep Primer throughout the week to refresh your style.
---
Best for frizz control:
IGK Good Behavior 4-in-1 Prep Spray
Blowout styling takes hours and frizz can ruin your hard work in a matter of minutes. If your hair likes to act up, grab IGK's Good Behavior 4-in-1 Prep Spray. A couple spritzes of the coconut oil and spirulina protein-infused formula controls frizz for up to 24 hours with shiny, smooth results.
---
Best for breakage protection:
Bumble and bumble. Hairdresser's Invisible Oil Heat/UV Protective Primer
Calling all dry, damaged, and color-treated strands! Bumble and bumble's ultra-lightweight Hairdresser's Invisible Oil deeply conditions to protect against breakage—without weighing down your style. Great for all hair textures, and best for medium to thick locks, this blend of six featherlight oils (including coconut and argan) deeply conditions to prep hair against brush tugging and high heat.
---
Best for ultimate heat protection:
If you're a hot tools fanatic after weightless, shiny results, get Verb's Ghost Prep. The lightweight cream formula harnesses moringa oil and pro-vitamin B5 to hydrate, smooth, and add vibrancy. Most importantly, this pre-styler provides heat protection up to 425°F, so you can feel assured that your strands are safe.
---
Best for total revitalization:
One Prep Spray from R+Co is the one pre-styler you need for a multitude of restorative benefits. Formulated with cucumber and prickly pear fruit extracts, this spray soothes the scalp, increases hair's elasticity, and helps hydrate dry hair. Aloe leaf extract and coconut oil detangle and seal in moisture for a conditioned, defined, and revitalized style.
---
View Original Article